Edit Monitor Details
Overview
Motadata AIOps allows you to edit certain values of a monitor from the Monitoring Settings console.
Navigation
Go to Menu, Select Settings

. After that, Go to Monitoring

. Select Device\Cloud\Agent\Service Check Monitor Settings based on the monitor you want to edit.
Navigate to the monitor you want to edit. Under the Actions tab, select

to display the dropdown menu as displayed below.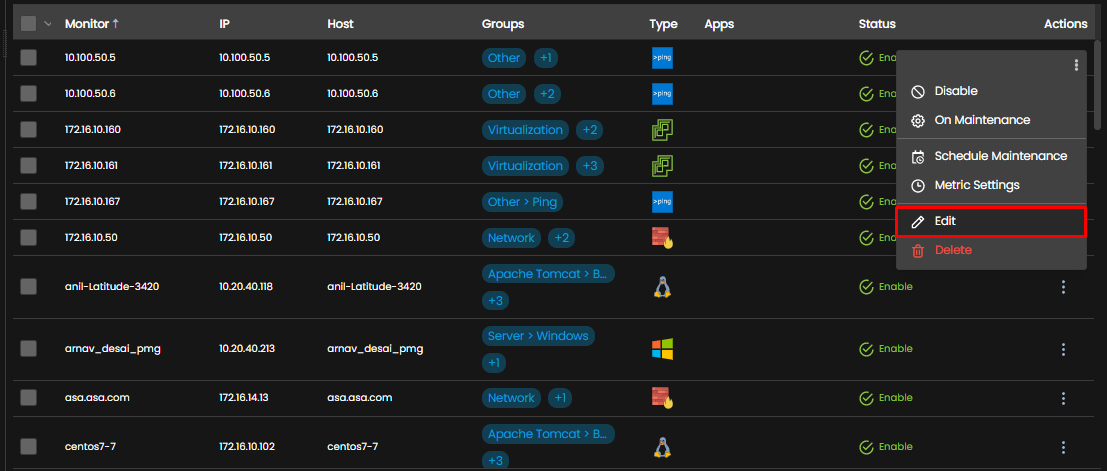 How to edit the Monitor details?
Select Edit

from the drop-down menu. A pop-up displaying the details of the monitors is displayed as shown in the picture below.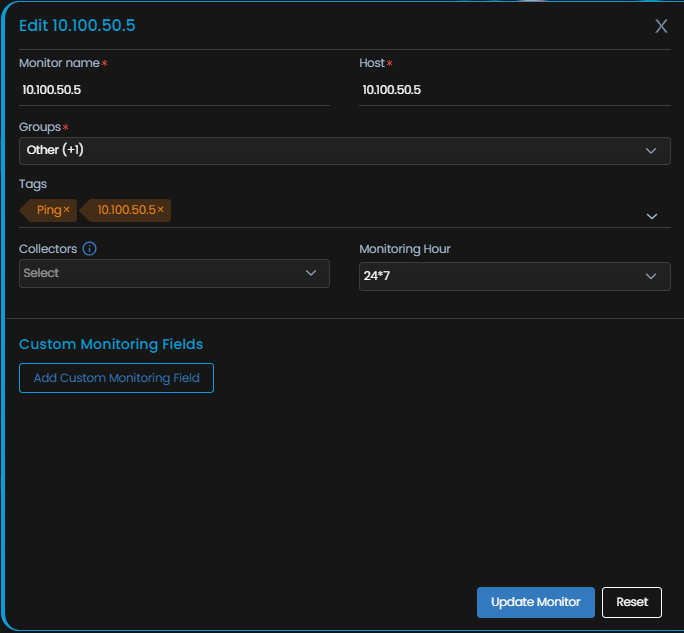 You can edit the monitor fields as required.
Select the Reset button to erase all the current field values, if required.
Select the Update Monitor button to save the changes you have made to the monitor fields.