Redefine Customer Experience with Service Catalogs
The ServiceOps ITSM Tool comes with a Service Catalog that Empowers Organizations in their Digital Transformation Initiatives. It Simplifies the Process of Delivering Products and Services through an E-commerce Style Engagement and Eliminates Silos, Bringing more Transparency, and greatly Enhancing Customer Experience through Self-service.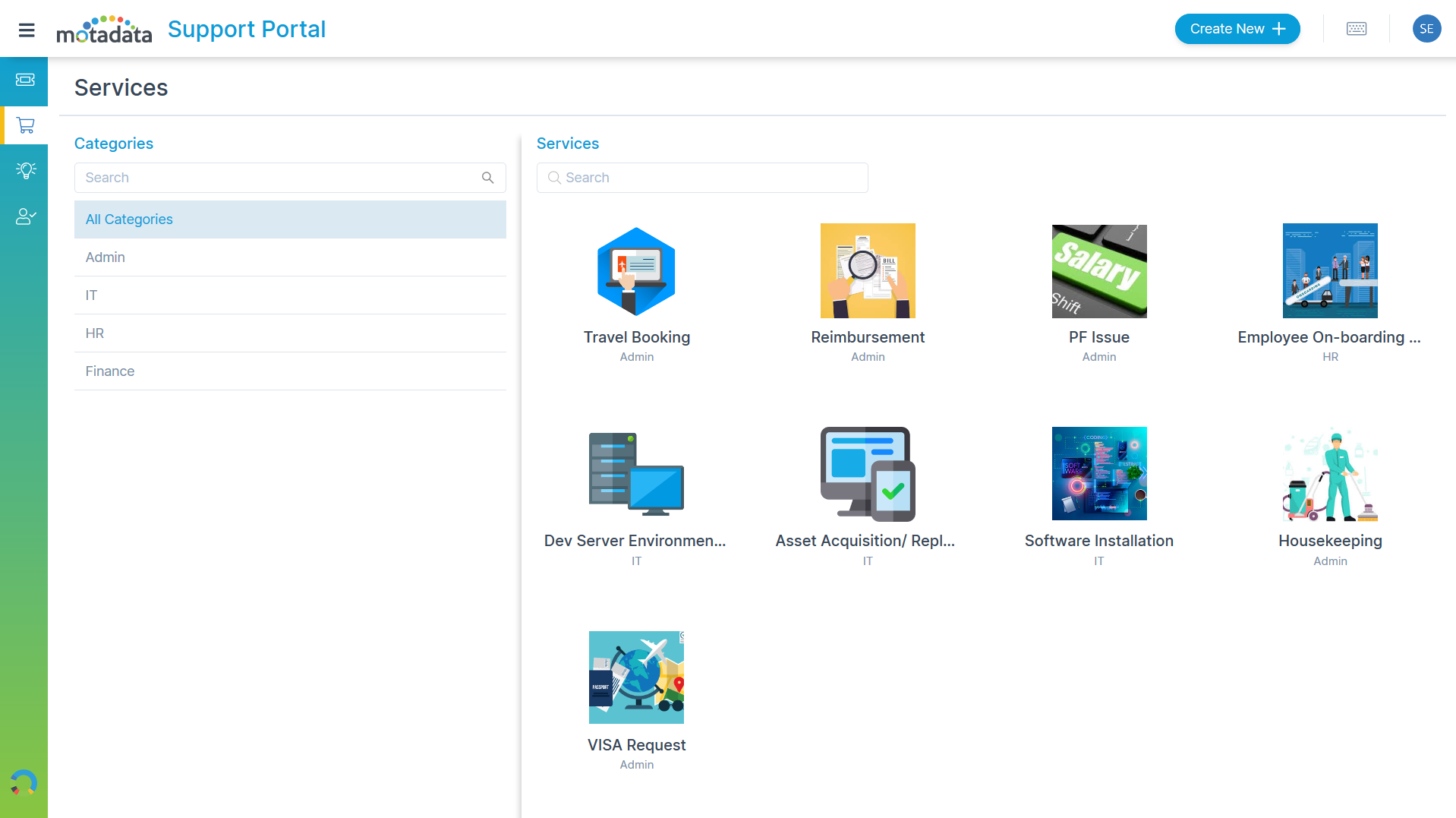 Build a Digital Enterprise
Adopt digital transformation and launch a wide range of services across the organization for better and faster collaboration through next-generation Service Management.
Leverage  100+ pre-built service templates for IT and non-IT services
Design end-to-end services using a drag and drop wizard
A unified platform for IT, HR, Facility, Marketing, etc.
Track SLA to increase the efficiency of your service delivery
Key Benefits
Faster Service Delivery
Better Customer Experience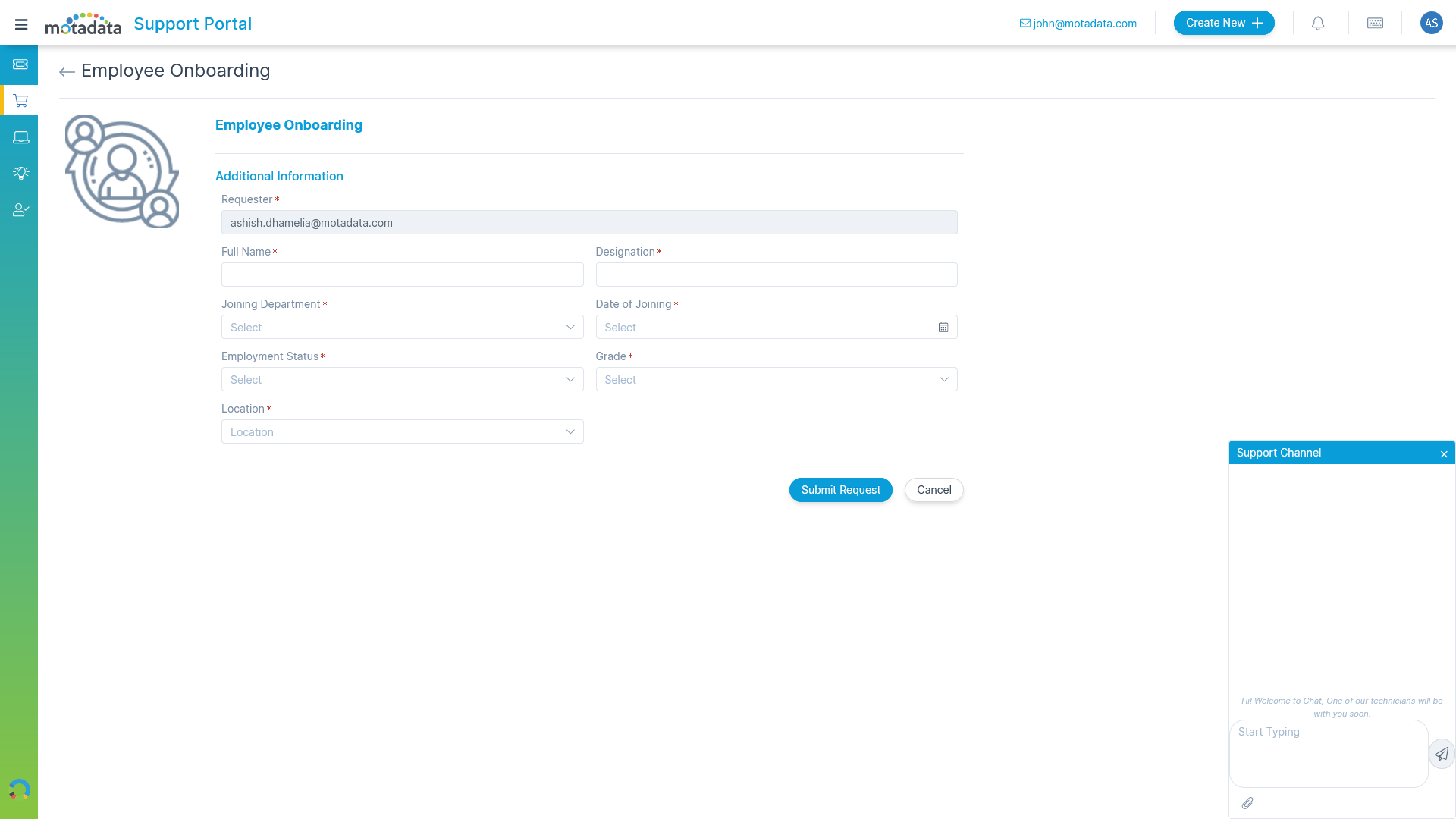 Anywhere, Anytime – The Future of Communication with Multi-Channel Self Service
Empower your users by offering services any time anywhere through multiple communication channels like a web-based self-service portal, mobile app, chatbot, email, SMS, call, etc.
Boost productivity with an intuitive self-service portal
Allow user to access accurate knowledge base at every stage
Publish announcement with ease
Multi-language self-service for a seamless experience across different geo-locations
Restless assistance with virtual agent and chatbot
Key Benefits
Cost Savings
Improved Availability and Efficiency
Improved Customer Satisfaction/User Experience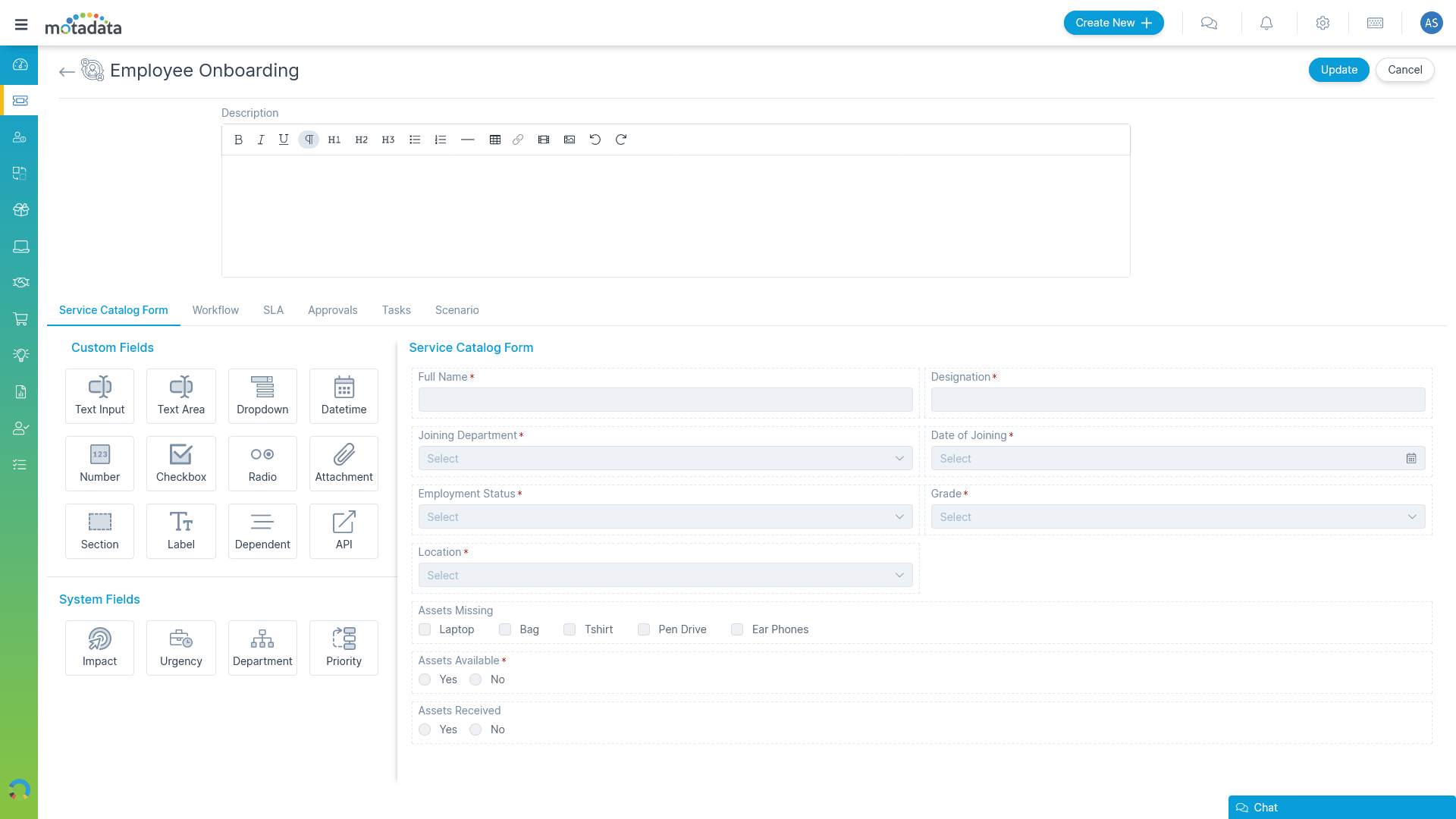 Explore Endless Possibilities with Accelerated Automation
Effectively manage all service requests and improve IT service delivery with robust workflow automation.
Ready to use 100+ pre-built automation templates
Automate end-to-end cross-domain business services
Bring value to the business with action bot-based architecture
Enhance productivity with a zero-touch workflow automation engine
Route service requests to the right team with the power of AI-based automated assignment
Key Benefits
Improved Customer Experience
Lower Expenditure
Enhanced MTTR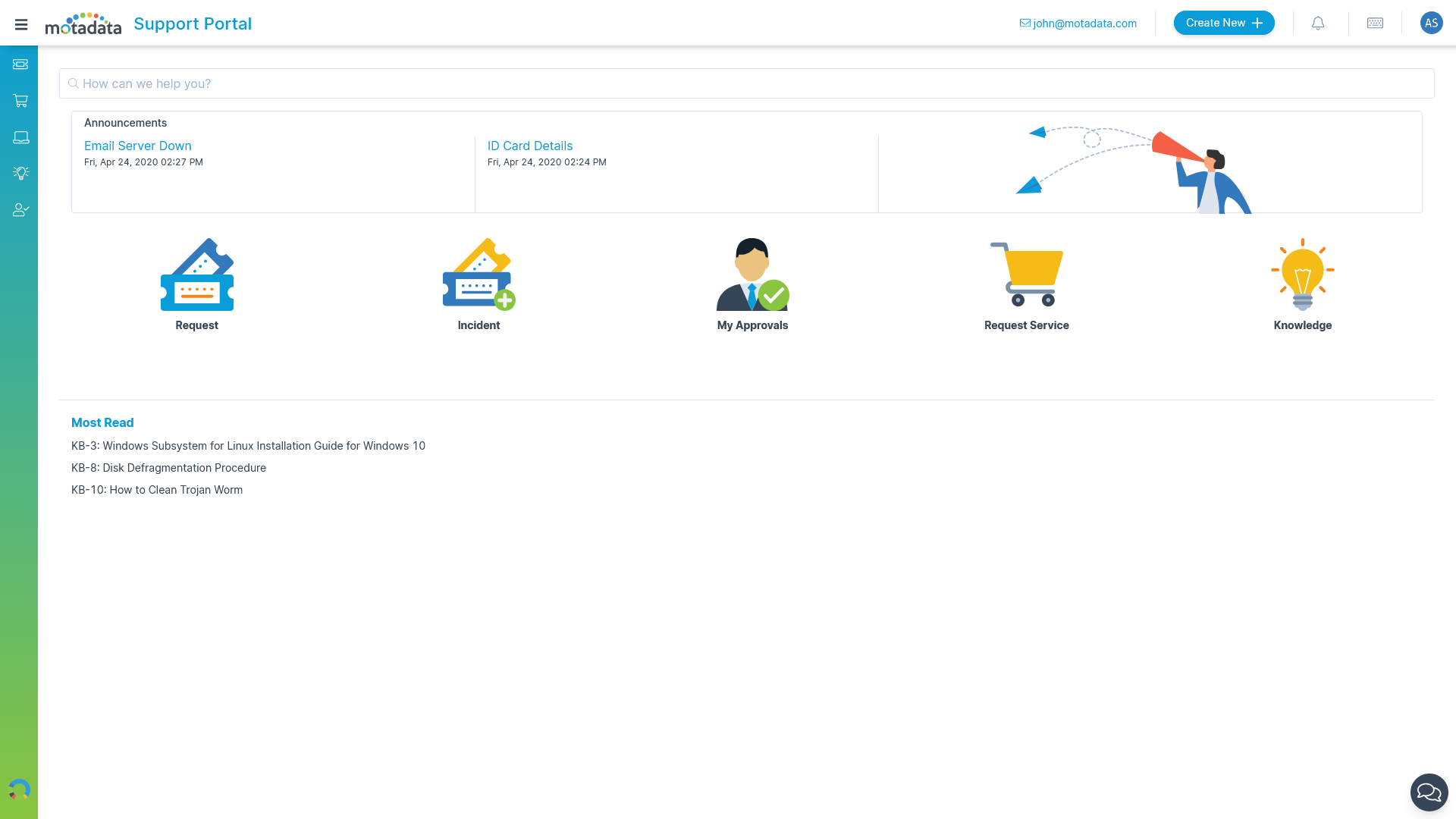 Maximize Your Service Desk Adoption with Mobile App
Technicians can effectively engage with service requests from a mobile device and perform all the necessary actions required to deliver the promised services.
Three-pronged approach to provide better control to the requester, approver, and technician
Manage all the IT and non-IT service requests from an intuitive interface
Manage the end-to-end life cycles of service request
Optimize time and resources with on the go approvals
Let your users be self-reliant with a knowledge base on the mobile app
Key Benefits
Better Customer Experience
Lower Expenditure
Optimized MTTR
Improve Your
Service Operation By 30%
Other Features
Aim for 100%  Customer Satisfaction by Providing a familiar E-commerce-like User Experience to Present all Available Services through our IT Service Catalog.
Ebook
IT Service Desk, A Complete Guide
A Guide to Supercharge your IT Service Delivery.
Explore ServiceOps
IT Service Management Solution that is Easy to Use, Simple to Set Up, and has Everything you Need to Provide a Seamless IT Service Delivery Experience.
.
Schedule Demo With Our Expert
Book a slot in our calendar and experience ServiceOps live.
Do You Have Any Questions? Please Ask, We Are Ready To Support
If your question is not listed here, please feel free to reach out.