File and Directory Monitoring
Overview
Motadata enables you to monitor a file or a directory from a monitor (in this case, the monitor would be a server, whether virtual or non-virtual).
The metrics related to a file or a directory can be made available for monitoring by adding its path to the File/Directory Monitor Settings and then running discovery through Rediscover Settings.
Navigation
Go to Menu, Select Settings

. After that, Go to Monitoring

. Select File/Directory Monitor Settings to display the list of all the processes in the system.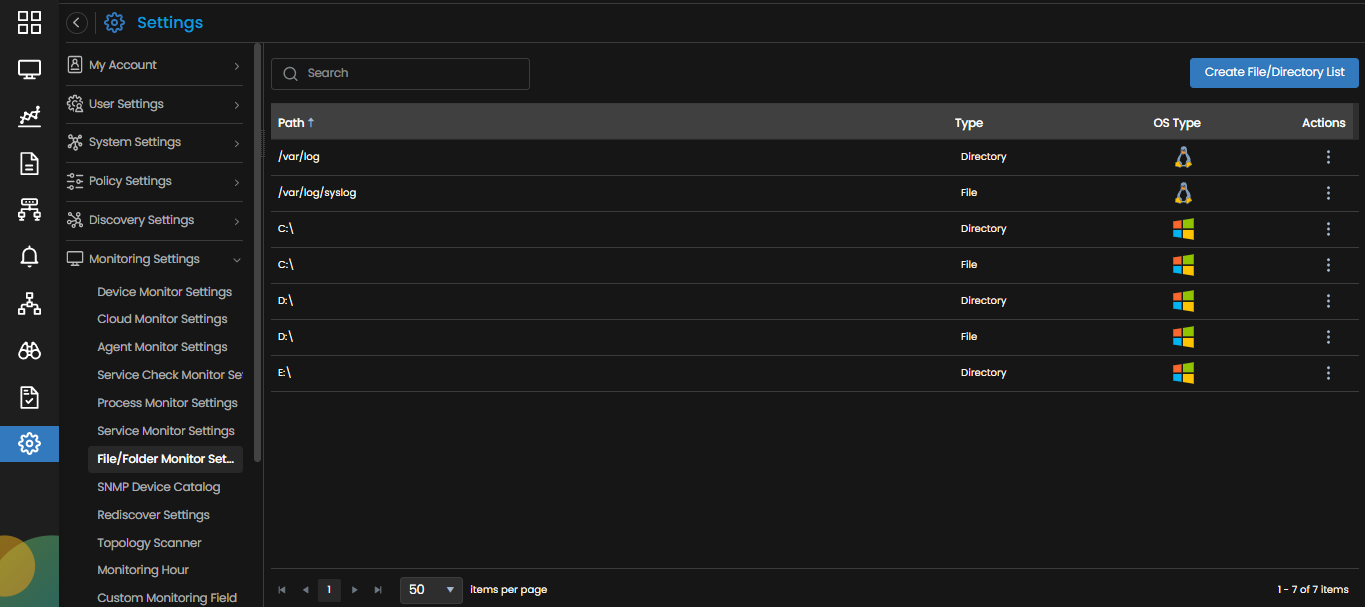 File/Directory List
The File/Directory Monitor Settings displays the following fields:
Path
The path of the file/directory that can be monitored.
Type
Indicates whether the path belongs to a File or a Directory.
OS Type
The type of operating system to which the File or the Directory belongs. This is further categorized into the following:
Actions
Select to display permissible actions on the File/Directory. The following actions are available:

Edit File/Directory: Select this button to edit the file/directory.
Delete File/Directory: Select this button to delete the file/directory.