Unified Log Management and Full-stack Monitoring
Motadata Log Analytics is Designed to Help Organizations to Collect, Analyze, Monitor, and Visualize the Log Data for Rapid Investigation, Troubleshooting, and Higher-level Analytics. Effortless Collection Methods Unify Logs Along with Metrics and Streaming Data for Centralized View with Deeper Context to Analyze Logs Events.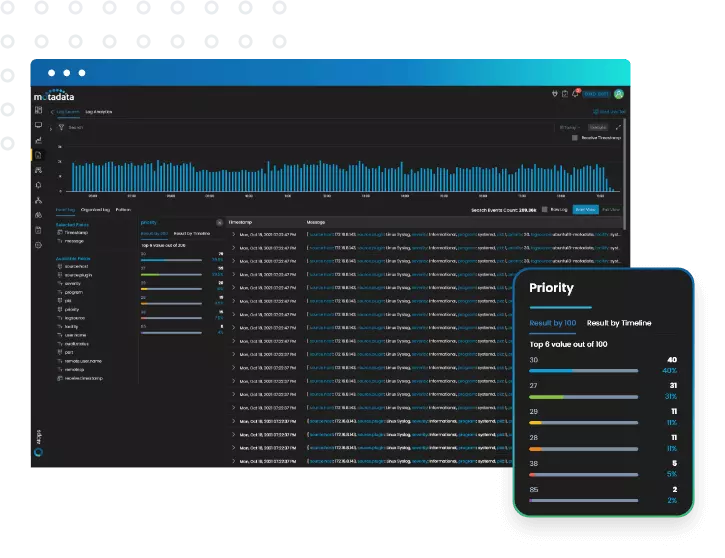 Superior
Actionable Insights for Services, Apps, Systems, Devices
As logs are forwarded, Motadata immediately clusters the received log data in real-time and intelligently surfaces trends in log activity. 
Collect and Correlate

: Collect logs from a heterogeneous environment with agent-based or agent-less collection methods. Correlate your logs and metrics via

 email, Slack, and other channels.

One-Stop Solution:

One robust agent that collects any type of data or format from any kind of source. One-stop solution to install, configure, and scale.

On-demand Customization:

Stay in Compliance with log retention, audit, or regulation for legacy log reporting policies based on your organization's requirements.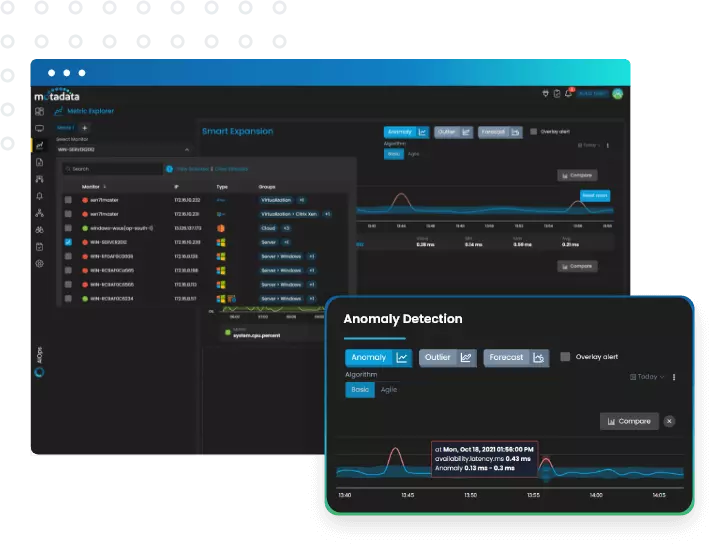 Intelligent
AI-Based Log Analytics
Make machine learning and advanced analytics level up your investigation and troubleshooting. Monitor and manage your logs data with Log management solution that is easy to deploy and effortless to manage.
Centralized Configuration:

Log pattern analytics for rapid insight across millions of log events.  

Store and connect your logs data in a centralized location to detect anomalies and respond to them more quickly

.

Reduced MTTR:

Use log clustering to consolidate your operational visibility for all your applications and services. Reduce MTTR by troubleshooting with 100+ out-of-box Log Parsing apps, which groups surrounding logs to search in seconds.

Advanced Analytics:

Monitor, analyze, diagnose hybrid and multi-cloud environment issues with a unified platform — get advanced analytics in real-time driven by machine learning.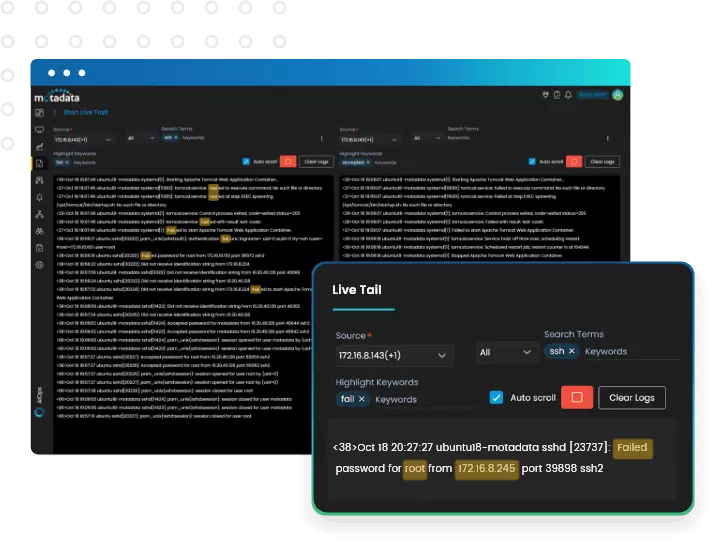 Achieve
Live Tail and Alerting
Eliminate blind spots with full support for hundreds of log sources including on-premise to cloud and everything in between. Spend less time on configuration and more time on insights.
Smart Alerting

: Use anomaly detection to automatically identify abnormal behavior. Get the alerts you want to be notified about and receive them

via

email, Slack, and other channels.

Live Log Tail

: Put live tail in action to see the live feed logs data from multiple sources. Intelligently analyze and aggregate log events across apps, devices, systems.
Motadata AI-Powered NMS
The Perfect Solution
For Automated Network Performance Monitoring
Monitor every bit of your IT infrastructure with a multi-vendor Network Management System.
Monitors & optimizes the entire IT infrastructure.
Monitors the network ensuring maximum uptime.
Provides customizable dashboards and widgets.
Provides actionable operational intelligence insights.
Explore Log Analytics
Log Analytics Powered by Motadata Saves your Company's Time and Money by Smartly Monitoring the Logs and Discovering Powerful Actionable Insights from the Analytics.
Motadata NMS
Your One-Stop Solution for Entire IT Infrastructure
Motadata's unified NMS services offer a highly scalable AI-driven solution for Service Assurance, Orchestration & Automation, enabling companies to meet their network management objectives. Motadata will also give you network observability with a comprehensive application and infrastructure perspective, so you can find and fix issues quickly.
By TEAM
Learn how different teams can leverage our platform to improve their productivity and streamline their internal processes.
By USECASEs
Learn about the problems that our AIOps and ServiceOps platform can solve and the benefits they can provide.
Our Success Stories
See How Companies Like Yours Use Our Platform For Actionable Insight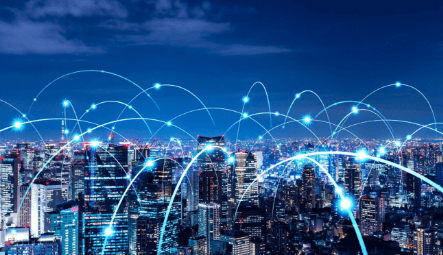 TELECOM
More than 50 metrics analyzed per device
RADWIN, Israel selects Motadata as OEM Partner for its integrated NMS product suite for carrier-g...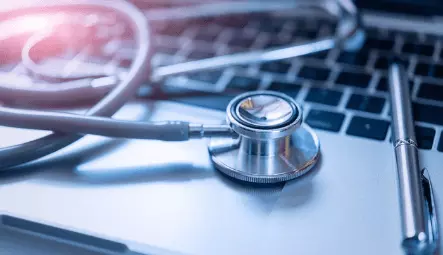 HEALTHCARE
1200+ Assets Monitored and Managed
Motadata helped Emirates Healthcare to streamline IT operations with Smart Automation, to handle ...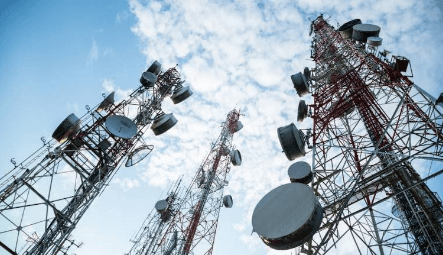 TELECOM
More than 27 GB of log data processed per day
Bharti Airtel, A leading global telecommunications company selected Motadata for its unified feat...
Do You Have Any Questions? Please Ask Here, We Are Ready to Help You Out
If your question is not listed here, please feel free to reach out.
Log Analytics solution collects the log data from various events and operations. Logs are a record of events, such as user actions or system errors, in real-time. They also help you identify potential security threats by providing information about what users do when accessing sensitive resources.
Log Analytics can be used to discover the patterns in the user behaviors, identity issues, audit security activities, or compliance with the established rules. Organizations can also use it to strategize and configure IT infrastructure changes.
Log Analytics can be performed with the given practices below in chronological order.  
Collect

 

Centralize and Index

 

Search and Analysis

 

Monitor and Alert