Deliver New Features with
Speed and Accuracy
Maximize Transparency into your Releases using our ITIL-aligned Release Management that Reduces the Overall Risks with Stage-wise Deployment.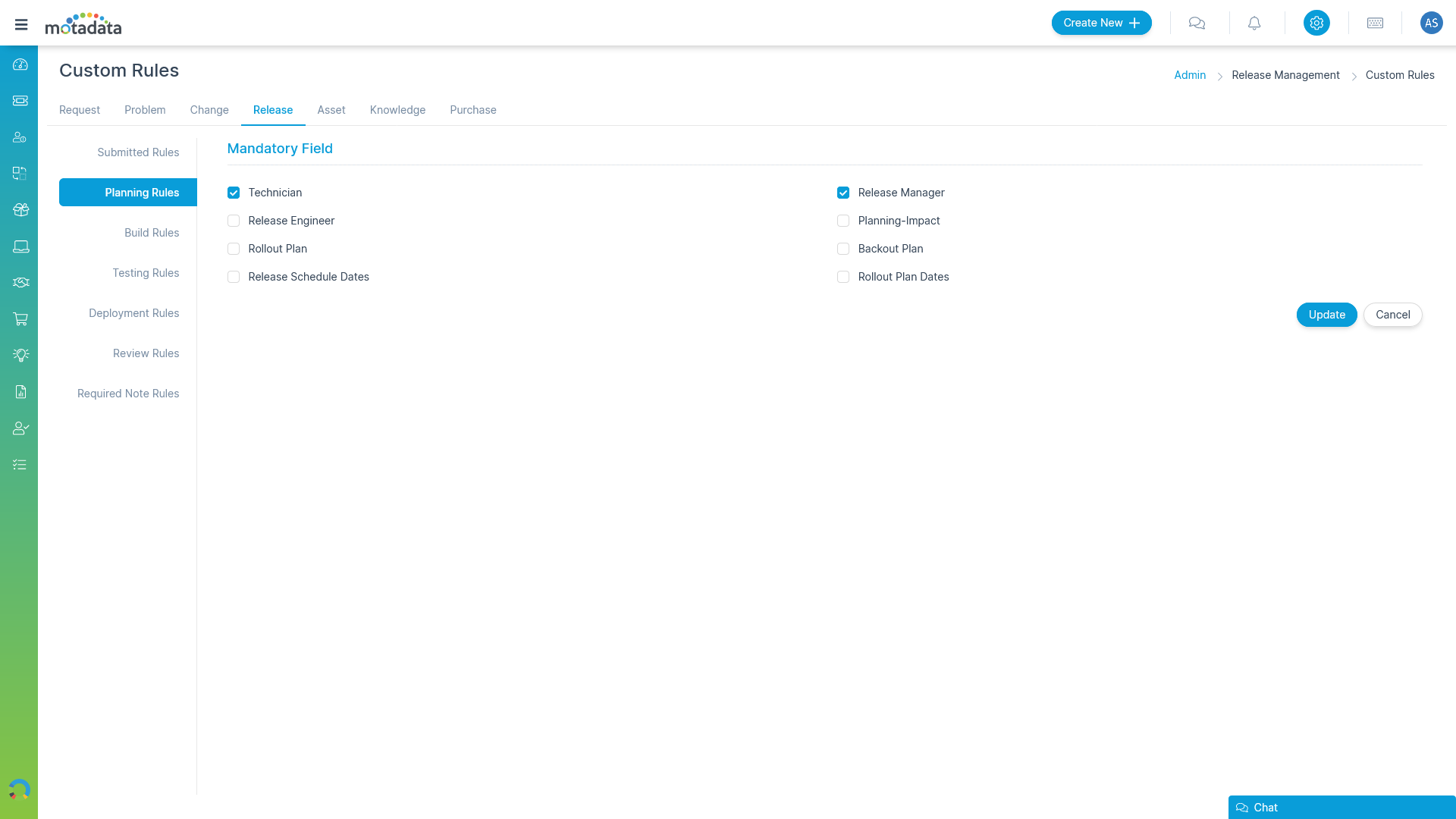 Plan and Track Releases with Stage-wise Deployment
Allow your release manager to visually plan out each stage in the deployment process.
7 predefined stages
Dedicated approval stage
Custom rules for each stage
Key Benefits
Increase Efficiency
Increase Predictability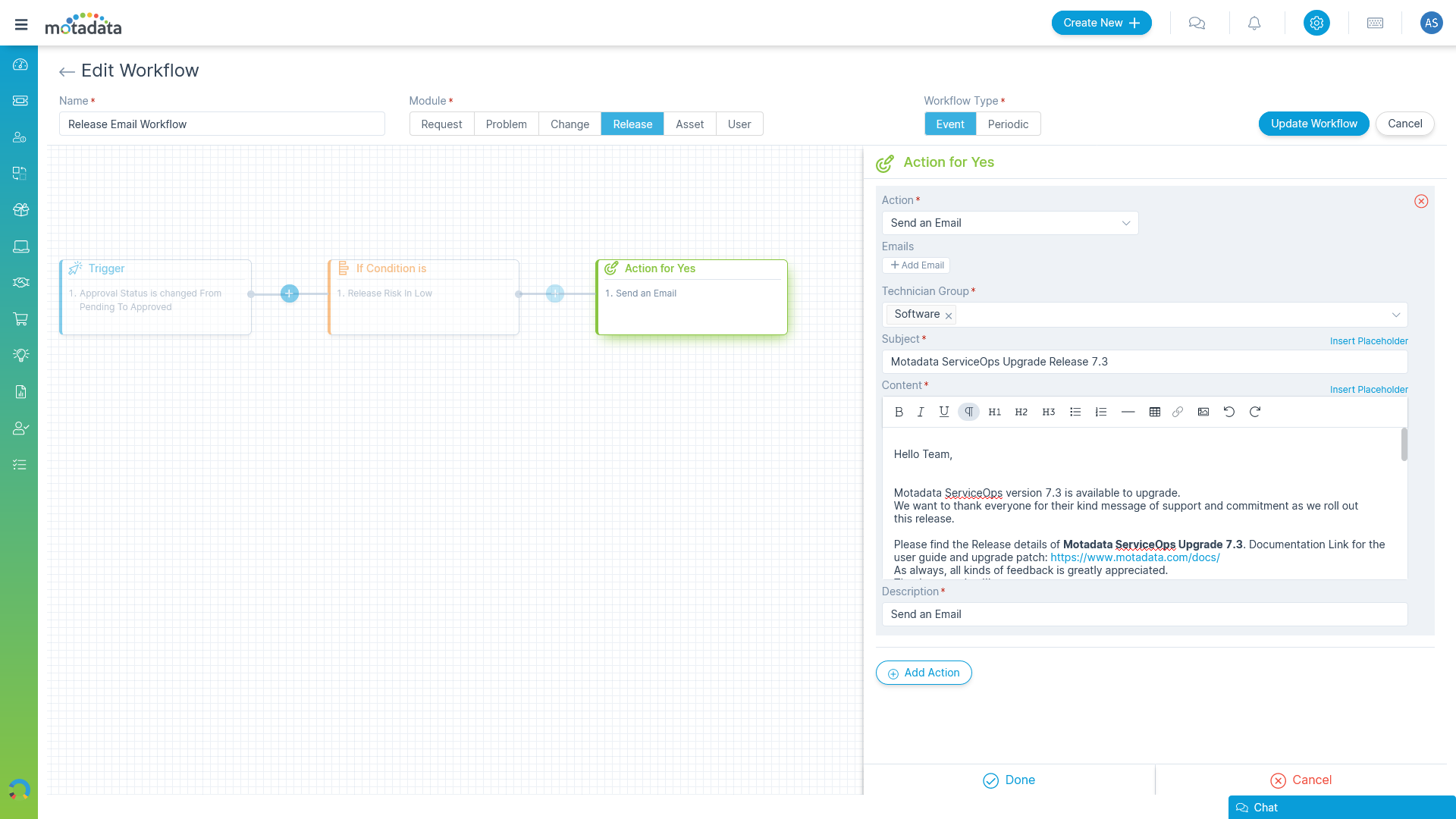 Automate Deployment Processes with Workflows
Set event-based workflows to automate processes while managing a release.
Send email notifications
Assign technician
Trigger bots
Key Benefits
Save Time
Reduced Manual Errors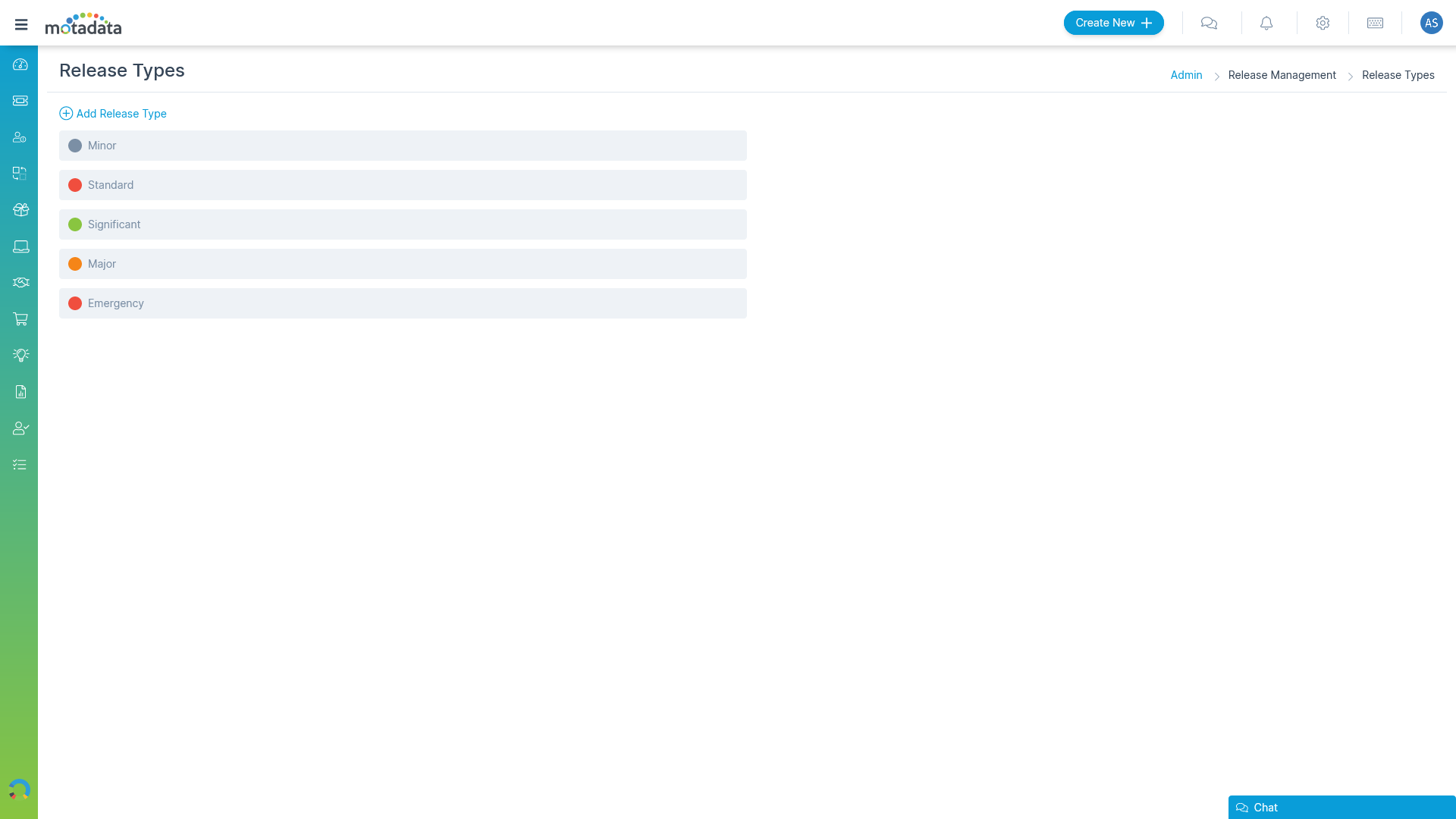 Prioritize Releases based on Release Types
Not all releases are the same. Assign priority to the release process based on the release category.
Create standard releases
Create major releases
Create emergency releases
Key Benefits
Better Prioritization
Contingency Planning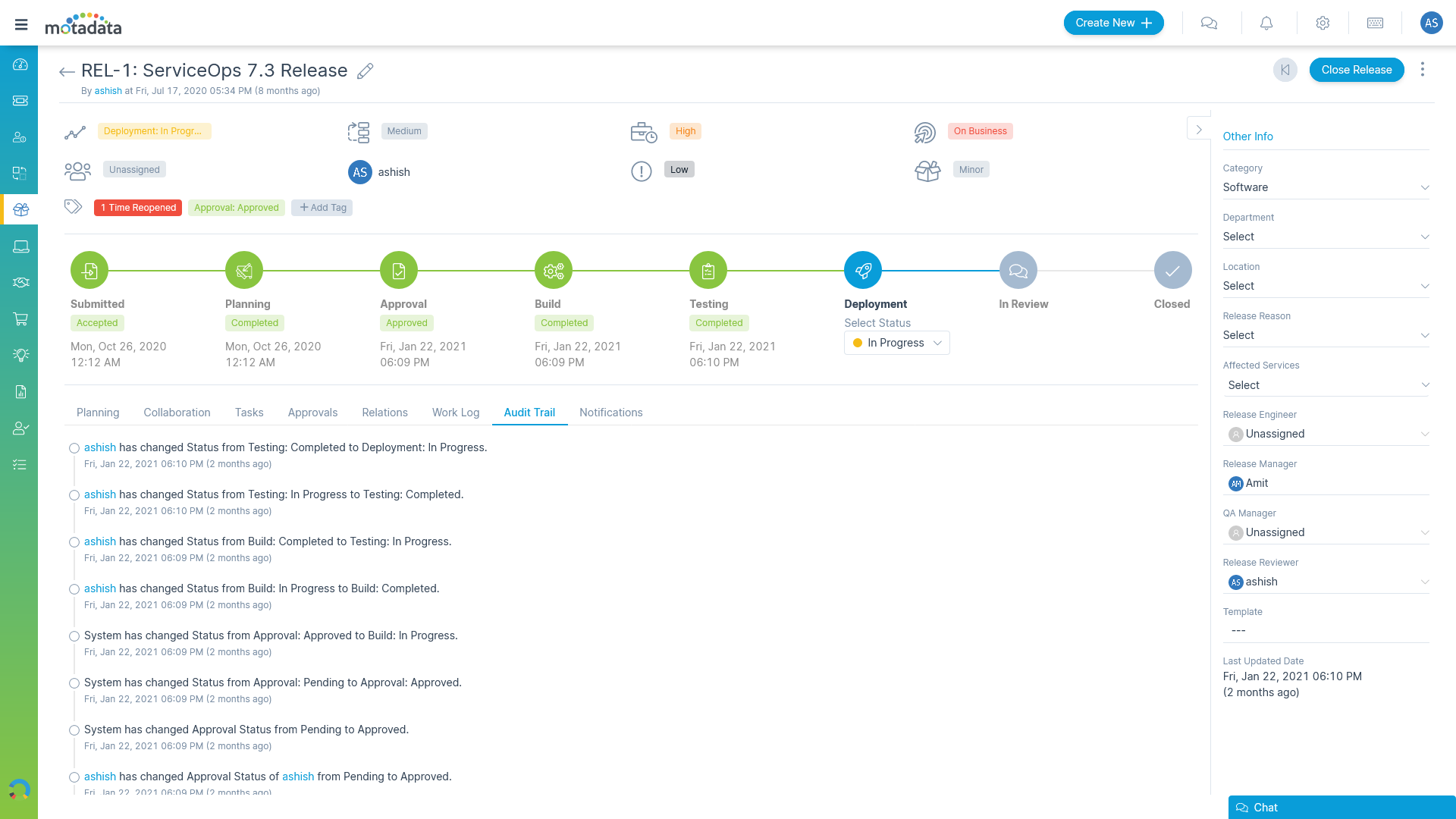 Manage Risk of Change with Proper Governance
Enable your managers to work on changes and deployments with complete transparency.
Record scheduled time of a release
Create build and test plans
Assign dedicated stakeholders for each stage
Key Benefits
Promote Transparency
Establish Accountability
Improve Your
Service Operation By 30%
Other Features
Integrated Release Management with Features for Minimizing the Risk Associated with Changes and Deployments.
Ebook
IT Service Desk, A Complete Guide
A Guide to Supercharge your IT Service Delivery.
Explore ServiceOps
IT Service Management Solution that is Easy to Use, Simple to Set Up, and has Everything you Need to Provide a Seamless IT Service Delivery Experience.
Schedule Demo With Our Expert
Book a slot in our calendar and experience ServiceOps live.
Do You Have Any Questions? Please Ask, We Are Ready To Support
If your question is not listed here, please feel free to reach out.