With everything and everyone on the internet, online businesses have evolved tremendously. When the internet has brought consumers and businesses closer than ever, it gets vital to adopt URL monitoring and monitor websites.   
Motadata AIOps helps monitor web application metrics, analyze their performance and behavior, and sends alerts whenever any issues occur. In addition, an advanced URL monitoring tool, Motadata, ensures your web pages offer a smooth user experience and resolve the detected issues before they cause any harm to the business.  
Monitoring Websites Globally 
Examine the availability and response time of the websites from all over the globe and receive instant notifications via SMS or Emails whenever the defined thresholds are breached.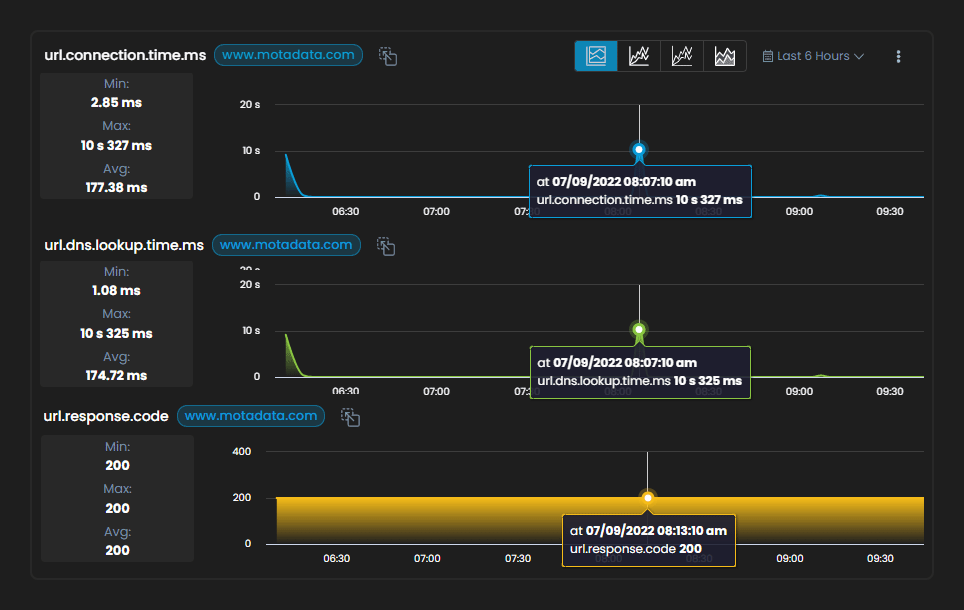 High Availability with Round-a-cloud Monitoring 
Motadata AIOps has made URL monitoring easy with its range of capacities. It monitors the URL performance by tracking the health and Availability of a particular webpage. As a result, critical pages such as payment gateways can be monitored closely to avoid downtime.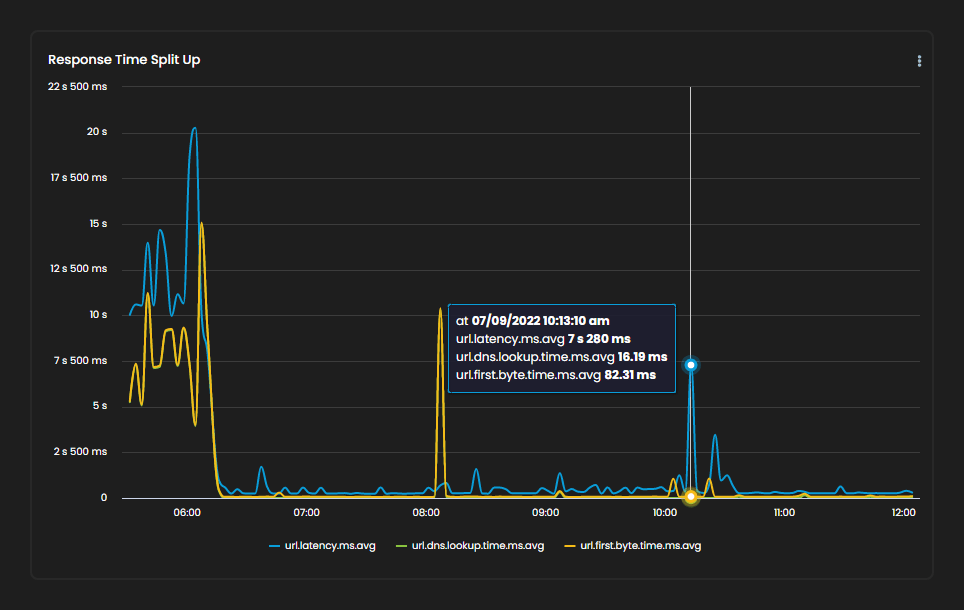 With Motadata AIOps on board, you can have critical URLs monitored and detect potential threats ahead of time. Get notified for important metrics such as DNS time, connection time, response time, and page size to stay one step ahead of issues with advanced URL monitoring.  
Get Reports of Website Performance 
Motadata AIOps not only detects the performance issues whenever the thresholds are breached but also forecasts the potential issues to plan for the long term. In addition, the detailed-rich reports with maps and charts help analyze the historical performance with various customized attributes.  
Motadata AIOps is built with AI-ML abilities, which predicts future trends with key metrics of URLs. The predictions help you prepare the plan and save your websites from hazardous damages.  
Monitor Locally Hosted Web Applications
Motadata AIOps helps you monitor the web applications hosted on your local server infrastructure. It provides information about basic metrics such as latency, connection time, etc. It also helps you get the webpage's response status, which helps you ensure that your webpage is responding successfully or not.  
Customized Dashboard
Get all your critical metrics under one roof and keep an eye on the numbers affecting the webpage's performance. Then, create a personalized dashboard by customizing widgets that can be dragged and dropped into the common dashboard view.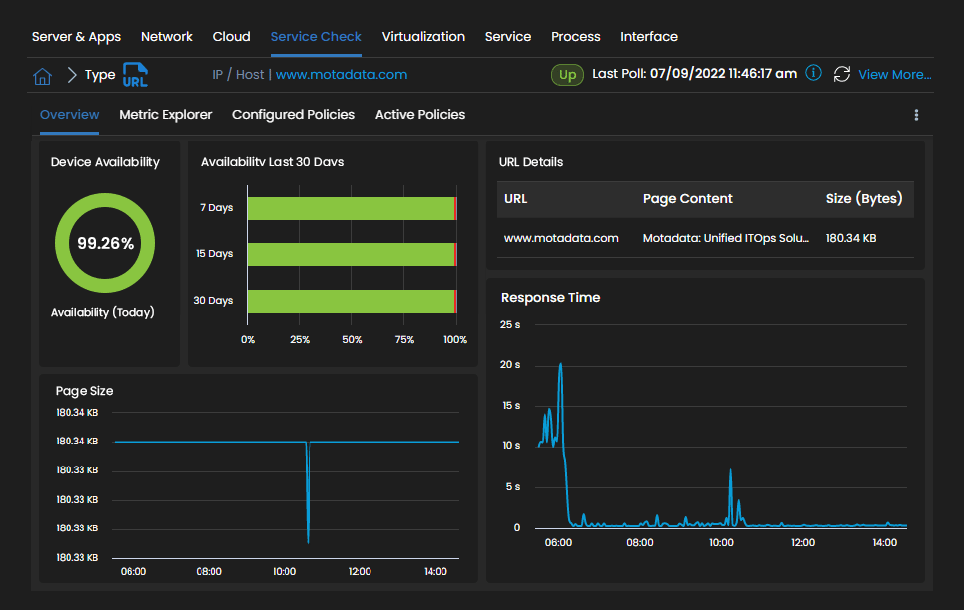 Reduce MTTR with Motadata AIOps 
Get complete end-to-end context under one platform and break down silos to accelerate development. Perform synthetic tests in integration workflows with Motadata AIOps.  
Get complete visibility into metrics, traces, and logs with audit data and context without switching between different dashboards.