A LAN infrastructure includes various network components such as routers, switches, servers, etc. These devices need to be monitored regularly. The multiple and different vendors of such devices make monitoring them further complex and getting complete visibility. That is where Motadata AIOps can help you with powerful and robust AI-ML-enabled LAN monitoring features.
Motadata AIOps ensures high and continuous availability of your LAN and provides in-depth, detailed analysis performance of LAN activities.
LAN Monitoring with Motadata AIOps
Motadata AIOps lets you track the entire network, including your routers, workstations, and switches. In addition, it monitors your LAN and alerts network administrators whenever a network issue or availability problems occur.
With the help of SNMP, Motadata communicates with each network device and gets the details about configuration and activities occurring on LAN network devices. Motadata AIOps interpret the details from OID provided by MIB files, get the key metrics values and translate them into powerful and actionable insights.
Network Interface Monitoring
Get a comprehensive LAN Interface monitoring with bandwidth and flow analysis to monitor the interface, such as the router. Motadata AIOps uses SNMP to provide a centralized dashboard and display the bandwidth performance and utilization.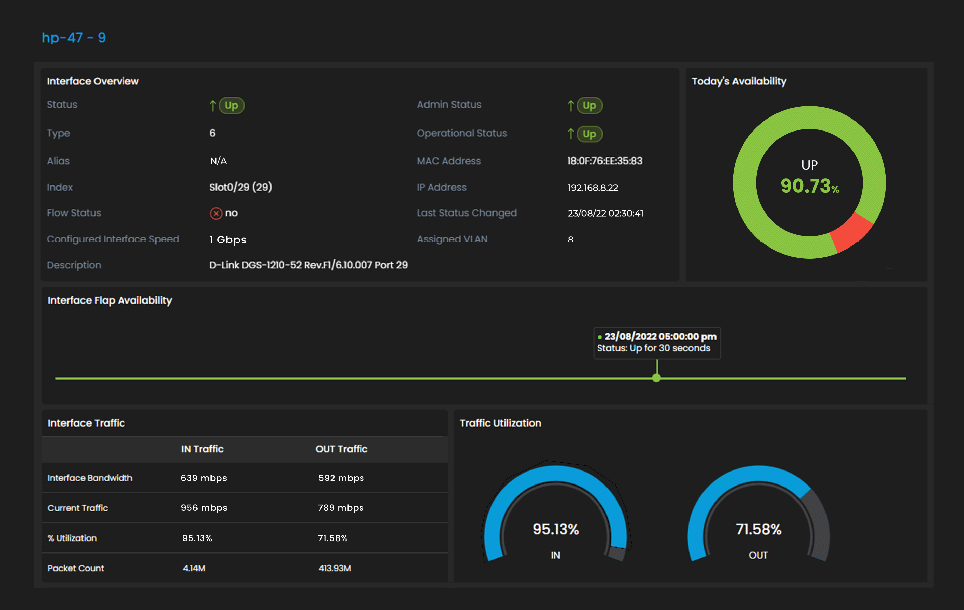 Motadata AIOps also provides LAN traffic analysis and interface availability. It monitors traffic speed on the interface, packages, discards, providing a complete end-to-end monitoring solution.
VLAN Monitoring
With a complex and vast LAN network infrastructure, a large number of broadcasts take place to communicate and transfer data. These activities consume a large number of network resources, impacting network traffic. Motadata AIOps help manage packets, be it unicast, broadcast or multicast, and reduce the overall network traffic.
Motadata AIOps helps reduce the latency in your network by VLAN monitoring and reducing the packet loss, making your network healthy. Get visibility into your VLAN architecture and its activities with Motadata AIOps.
Topology Mapping
With larger enterprise comes complex network architecture, making it challenging to have complete visibility across the LAN devices. Motadata AIOps provides a clear view connection between different layer switches.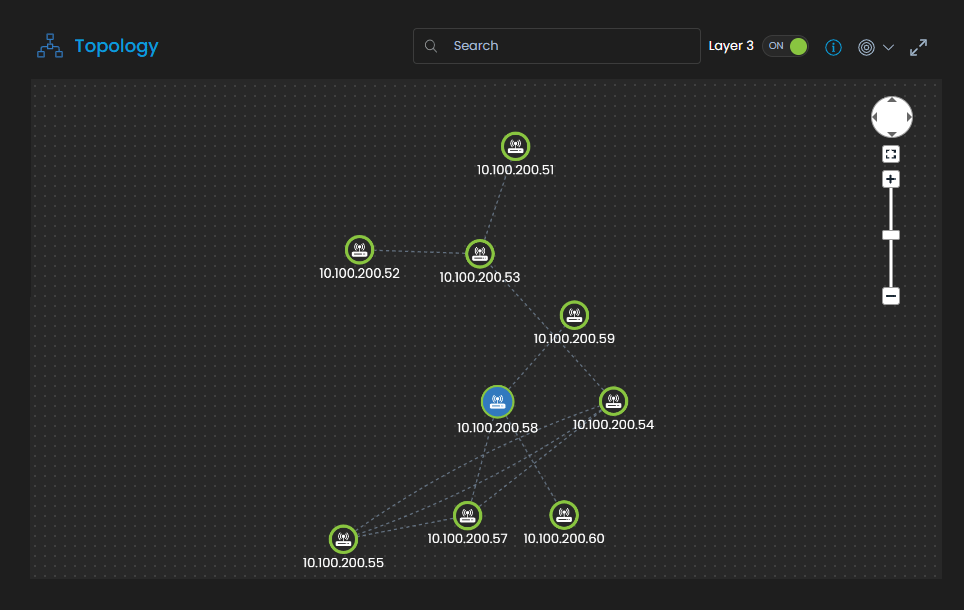 It lets you create multiple LAN topology maps under one screen by scanning all the network devices in a few clicks. Then, configure the seed IP device and display operating LAN devices and their status with Topology Mapping, providing a complete visualization of your LAN network architecture.
Capture Packet & Maintain Port Availability
Configure agents to capture the packages, monitor and analyze them, and provide a better user experience. Calculate response time, track data volume, and categories data packages based on types, volumes, and severity.
Get in-depth insights into the availability and performance of running services on TCP ports with Motadata AIOps. It also helps you monitor the applications running on UDP ports and sends alerts for high response time.
Get Notified & Resolve LAN Problems
Set multiple thresholds and get notified whenever the parameters cross a pre-defined limit. Classify your alerts based on severity and resolve the LAN issues to maintain network performance efficiency.
Display all network devices and get their monitored metrics to keep visibility about their performance and whereabouts. You can also get actionable, detailed reports about the LAN network devices' performance to make confident decisions and keep your LAN devices up and running.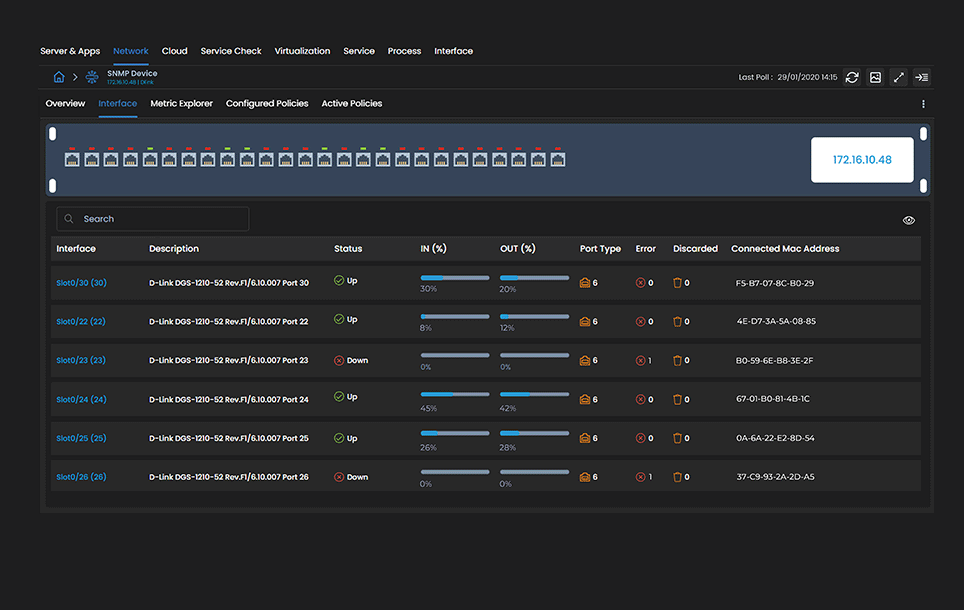 Motadata AIOps comes with a wide range of monitoring features that can monitor and maintain the availability of your LAN network devices. It also monitors the performance metrics such as response time, packet loss, etc. Get complete visibility of your LAN network devices and manage activities with Motadata AIOps.