Motadata AIOps is a network monitoring solution for IT enterprises that monitors network health, availability, and performance in real-time. Motadata AIOps helps optimize network performance and achieve efficient networks with proactive and reactive network monitoring approaches.
Motadata comes up with a unified platform, a one-stop solution for all of your enterprise network requirements. The complex and vast IT architectures require network management that can pull off the scale and is capable enough to manage such infrastructure.
Motadata AIOps can easily deliver all of your enterprise requirements and is capable enough to manage the RoBo network. In addition, the agent-based approach enables enterprises to monitor the response time of the services from branch offices or actual end-user locations.
Make Zero-Trust Model with Motadata AIOps
Motadata AIOps also offers task delegation across your enterprise with secured authentication and role-based access control. This lets users have a set of permissions to perform a set of actions and acquire a set of information. This way, it helps enterprises build a Zero-Trust Model.
Motadata AIOps enhances the data security model with role-based activity and helps you audit the historical data as well to discover the root cause of the problems or security threats. In addition, the growing hybrid workforce and the transformation of security operations can be dealt with Motadata AIOps, reducing security complexity and operational overhead.
Enterprise Dashboard & Reports
It is very crucial to represent the correct data in the proper form to the right audience. When the enterprise gets wider and wider, keeping a close eye on all network operations and ensuring efficiency can be challenging. Motadata AIOps helps you with the Enterprise level dashboard that provides actionable intelligence for the IT departments and a customized dashboard that meets IT management requirements.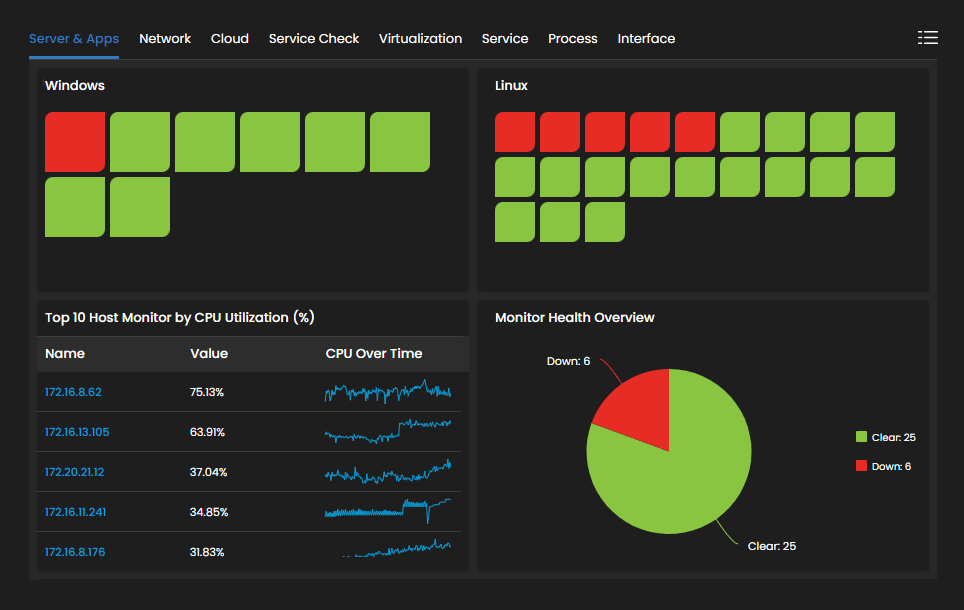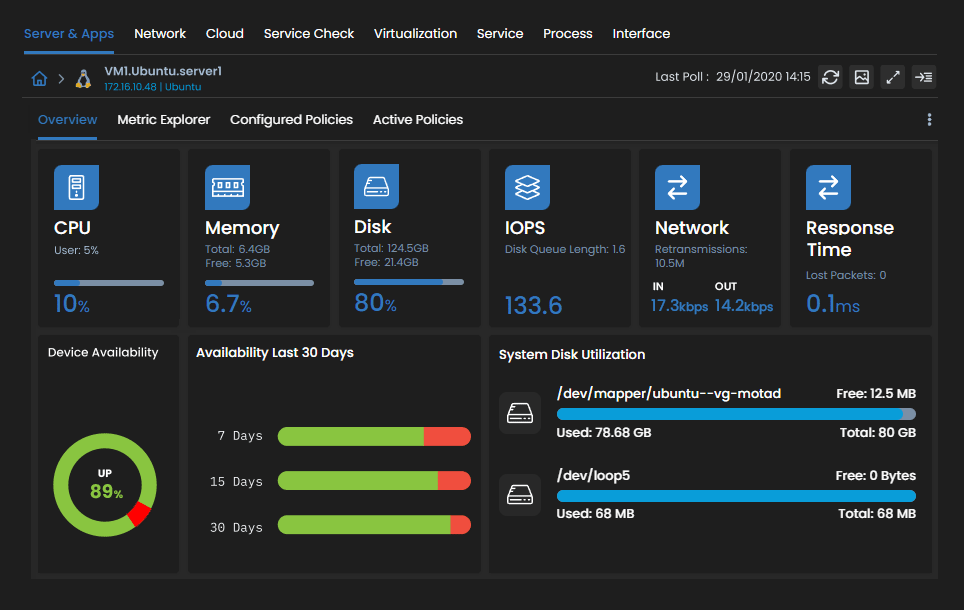 The comprehensive dashboard displays the critical key performance metrics and helps IT administrators improve overall network performance by troubleshooting the issues that impact network operations. In addition, the network management dashboard provides an overview of network devices with critical metrics of routers, servers, switches, firewalls, applications, etc.
Motadata AIOps also provides customized and rich, detailed reports that provide powerful insights about enterprise operations. It offers different reports based on requirements such as C-suits, department vise, technology vise, etc.
Comprehensive Network Management
When it comes to the enterprise network, it involves various network elements and processes. From monitoring network operations to tracking cloud and virtual activities, it demands a comprehensive and robust network management solution and Motadata AIOps just delivers that. It provides a one-stop solution for all of your enterprise network requirements.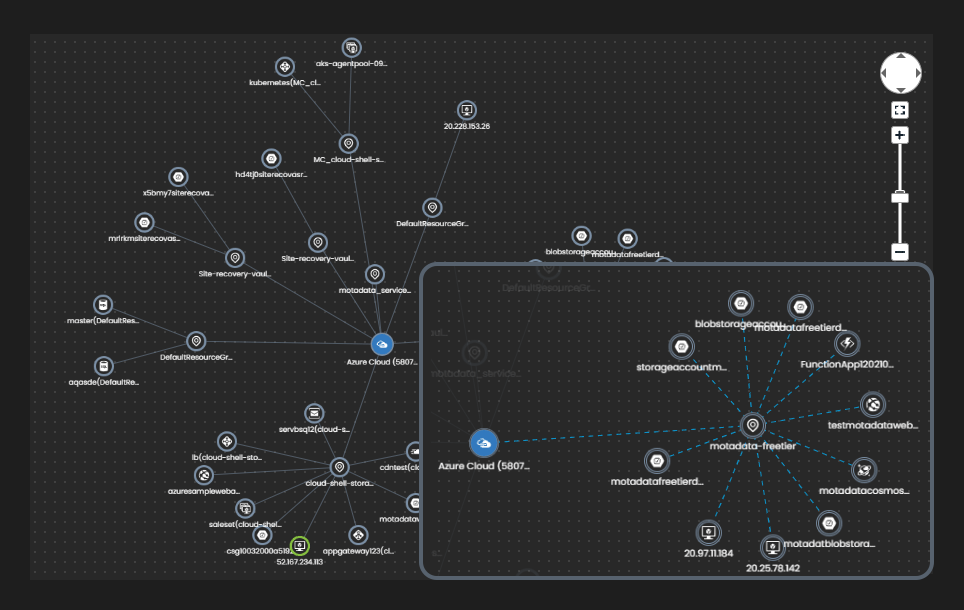 With Topology mapping, it displays and correlates all the enterprise devices and provides a holistic view and better visibility across your IT enterprise. Motadata AIOps also offers vendor Agnostic distributed network approach for your enterprise requirements. The template-based architecture and plugin facilities make enterprise networks less challenging to manage and monitor.
Network Configuration Management
IT enterprises are designed with thousands of network devices. However, maintaining and configuring the same is a challenging task. Motadata AIOps comes with a Network Configuration Management that helps automate mundane operations, Baselining configurations, and perform firmware upgrades.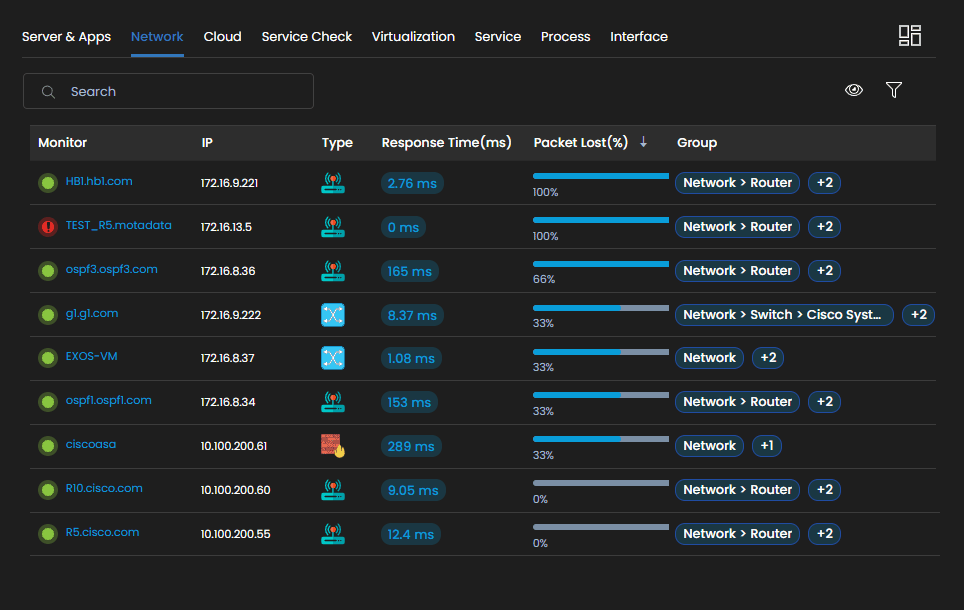 The Runbook automation and configuring manual/automated tasks help the network improve overall operation's health and execute efficiently. In addition, the AI-ML abilities let you perform capacity planning and help make confident decisions. It also helps you forecast potential performance behavior trends and discover anomalies and outliers.
Log Management with Motadata AIOps
IT enterprises constantly generate Syslog, SNMP traps, and other logs with each activity and enterprise device. Motadata AIOps is designed in a way to keep all of your log data at a centralized location, monitor them, analyze them and discover the metrics from logs that can impact the enterprise performances. This information can help you troubleshoot issues quickly and save time and effort.
Enterprise Network Management with Motadata AIOps
System outages or downtime can take your entire IT enterprise down if it does not have a proper monitoring system and disaster recovery. It can not only scale up the requirement as per enterprise but is also reliable and sophisticated.
With Motadata, you can efficiently monitor distributed network and manage multiple devices from remote locations. It serves as a centralized console that provides complete visibility across your enterprise and its operations.