When an organization operates with a smaller size of assets it does not have to worry about its management but as soon as it gets bigger it needs all the support that is required to maintain and manage the software, hardware, and non-IT assets.
It is challenging to track and manage all your hardware, software, and non-IT assets from a single location without a well-thought-out strategy. It is, therefore, needed to create an IT inventory management procedure that adds a lot of advantages to businesses.
It can assist you in reducing unnecessary maintenance expenses, making the best use of licenses, minimizing the number of unused assets and security concerns, preparing for audits, boosting the effectiveness of other ITIL® processes, making wise purchase decisions, creating exact budgets, and more. These seven best practices for IT asset management can assist you in overcoming ITAM obstacles, maximizing advantages, and revolutionizing the way you manage your IT assets.
IT inventory management is becoming essential for businesses with the industry's daily development. In recent years, IT inventory management has become an essential part of organizations.
IT Inventory Management is broadly classified into two divisions:
Software Asset Management (SAM)
Hardware Asset Management (HAM)
Although SAM and HAM are two subdivisions of IT inventory management, both require a different and customized approach when it comes to managing their entire lifecycle. So, let's check out how Motadata ServiceOps performs IT Inventory Management tasks for both SAM and HAM.
Software Asset Management with Motadata ServiceOps
Software Asset Management (SAM) is a business strategy that maximizes cost savings by regulating and automating procedures like acquiring and distributing software licenses within an organization. For example, you may have a variety of software assets classified as open source, paid, or freemium. Also, the current software programs might be distributed, maintained, etc., necessitating the entire process to be managed and optimized.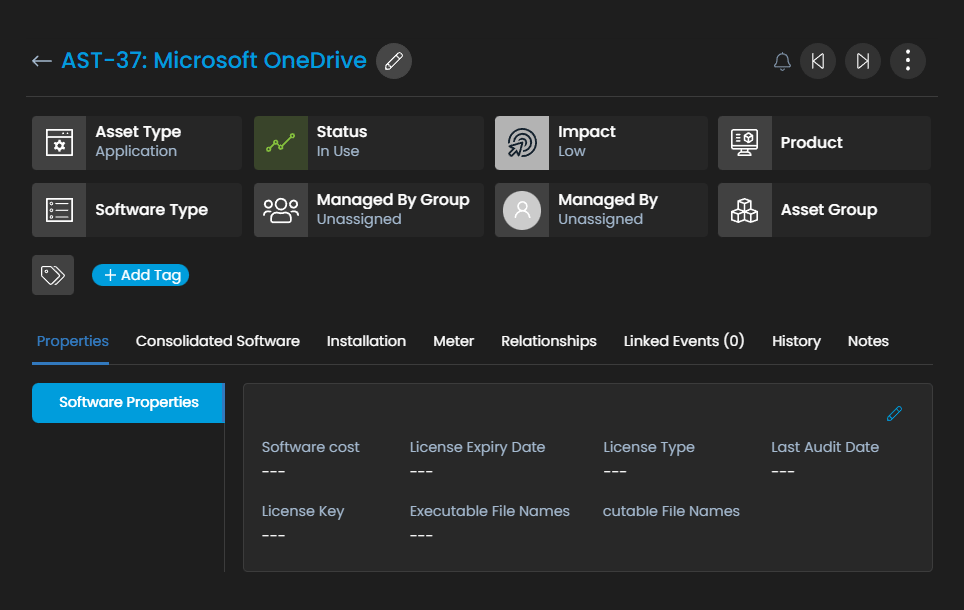 Motadata helps businesses reduce manual processes and allows them to monitor all the software assets with all the essential details. It helps you track software license details, subscription renewal dates, software usage (software metering), view installation details, etc.
Read More Here: Software asset management
Hardware Asset Management with Motadata ServiceOps
Hardware Asset Management (HAM) allows businesses to monitor and manage all their IT assets, which is more than just IT asset management. All the company's physical systems are under the control and observation of hardware asset management. However, HAM needs to work in tandem with other IT processes to be effective.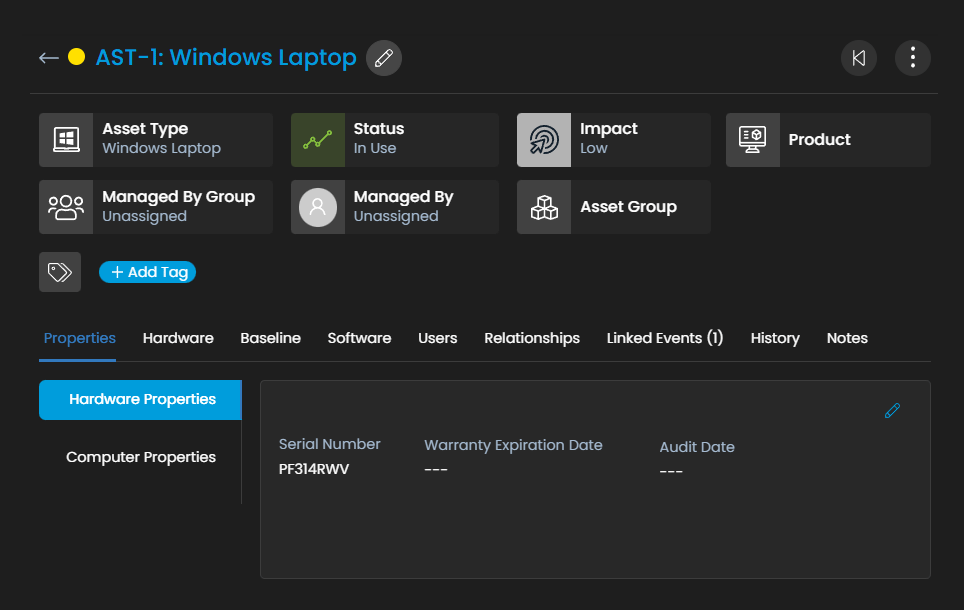 By upgrading IT equipment with Motadata ServiceOps, HAM offers transparency over assets. Organizations must effectively manage the hardware process and the software to get the most out of their assets. To manage the asset, processes must be in place, from purchase requests to retirement. You may oversee and manage the operation of your IT hardware using HAM. HAM in ServiceOps offers cutting-edge features like Asset Baselining, …
Read More Here: Hardware asset management
Why is IT Inventory Management Software Essential?
Software-based IT asset management (SAM) and hardware-based IT asset management (HAM) are two different specialties. One of the primary differences between SAM and HAM is that Software Asset Management focuses on managing software throughout the lifecycle of an asset. In contrast, Hardware Asset Management focuses on managing all the hardware of the IT infrastructure from procurement until the hardware reaches its end of life.
Motadata ServiceOps cover SAM and HAM. A company cannot effectively use software asset management without hardware asset management. However, SAM and HAM work in various environments and produce different effects on objects. As a result, inside Motadata ServiceOps, SAM and HAM perform various business procedures and provides effective monitoring for both software and hardware assets.