Help desk management offers integrated information and allows management to handle a company's internal or external queries and operational issues related to IT processes, policies, systems, and usage.
Services include all the support for the product, including support for hardware and software, logging of problems or issues, and analysis of results and other IT-related issues.
Motadata ServiceOps provides a help desk management solution that can automatically assign support tickets, keep users notified of their open tickets' status and help technicians adhere to SLA rules. Some of the key features of IT help desk management are –
Self-Service Portal
The self-service portal within the helpdesk management solution of ServiceOps allows users to raise support tickets without difficulty. It will make it easier for a team of technicians to work on resolving issues and catching up on unresolved issues.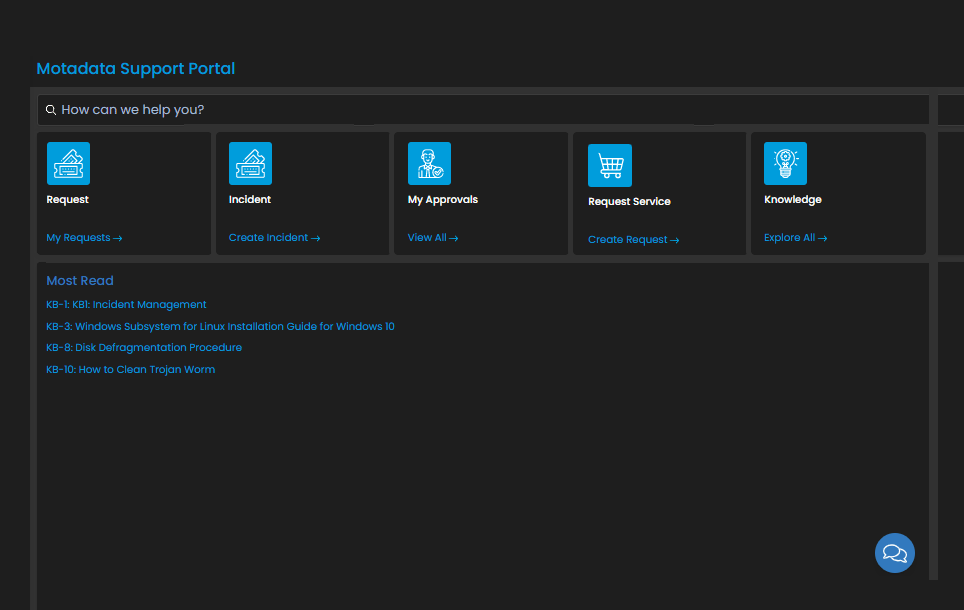 A self-service portal allows users to create and track the tickets time-to-time and check the status of their tickets from their creation to resolution. Technical teams can also send out outage notices organization-wide using the self-service portal.
IT Knowledge Base
An efficient knowledge base can save your help desk team from any trouble they face while resolving the issue. The technicians and end-users will be able to use the knowledge base to solve similar kinds of issues. Technicians can make several resolutions available for all to solve minor issues independently.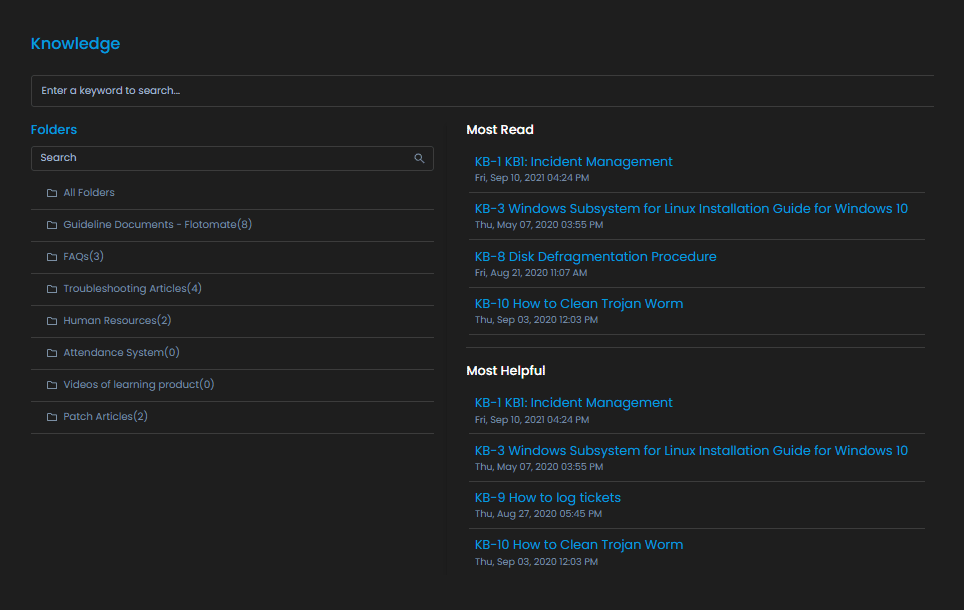 Request Through Email
ServiceOps can make it easy for clients to request their issues through email using predefined email templates. As a result, email requests will save a significant measure of time and help organizations to be more proactive. In addition, a multi-channel service desk that allows users to choose between email and a self-service portal as their preferred method of service delivery makes it simple to improve the customer experience.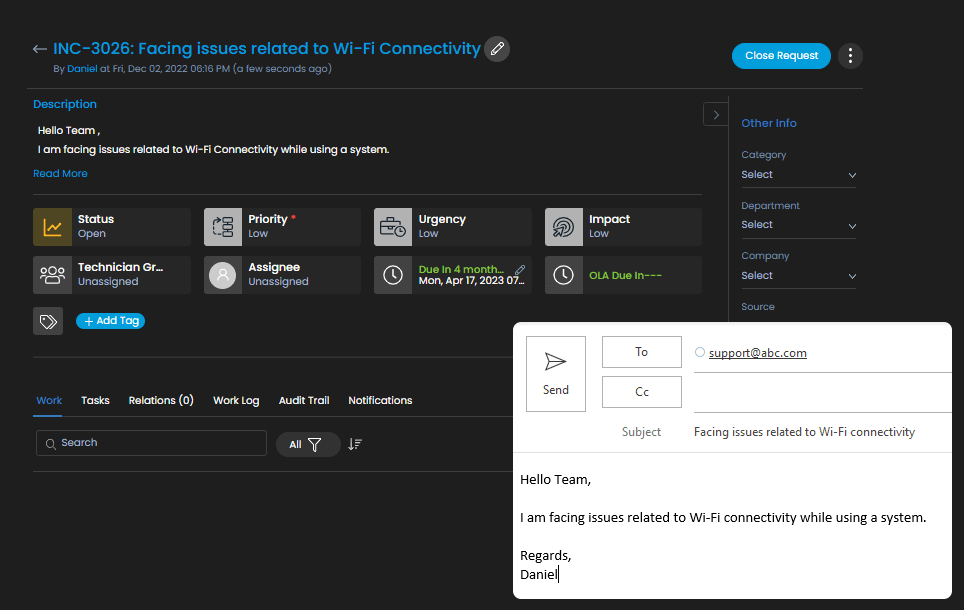 SLA Management
ServiceOps ensures businesses accomplish the SLAs they have defined. SLAs should be in place to provide a better service to the end users and resolve issues more quickly. A help desk management system allows organizations to achieve their SLAs within a defined time frame.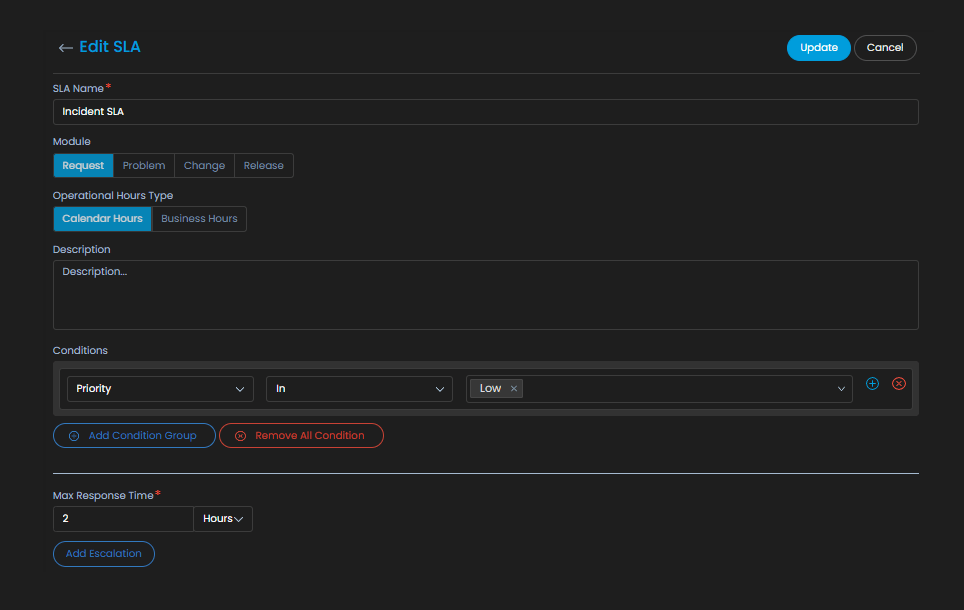 Business Rules
Organizations can significantly simplify and improve the productivity of their help desk teams if they are spending hours of their day assigning support calls to technicians. They can use business rules to automatically assign each request based on predefined categories and rules. It is a standard method to handle support requests proactively and effectively.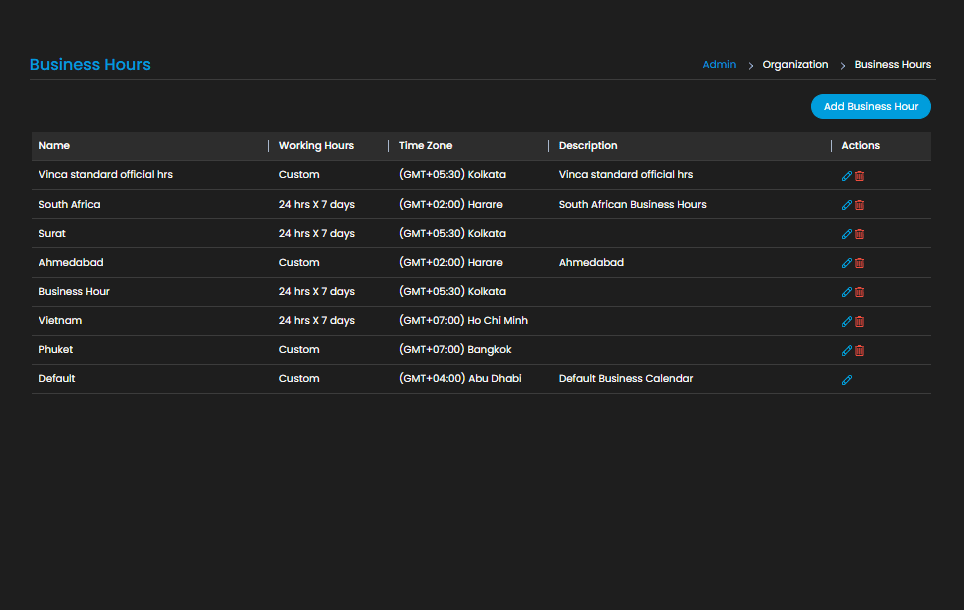 Notification Rules
With notification rules, organizations can send out confirmation receipts about each process step to end-users when they raise a request. It reassures the end-users that their request is being carried forward and a technician is working on the ticket.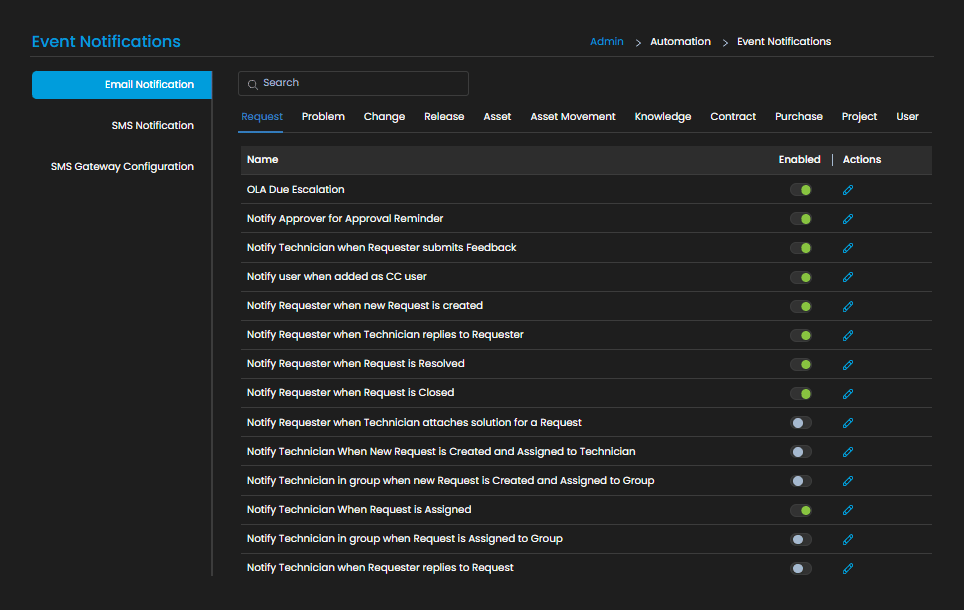 Dashboards and Reports
One of the essential parts of any help desk management is its dashboard and reporting feature, from which teams can visualize the activities technicians perform, help desk load, SLA breaches, pending requests, and the majorly faced issues.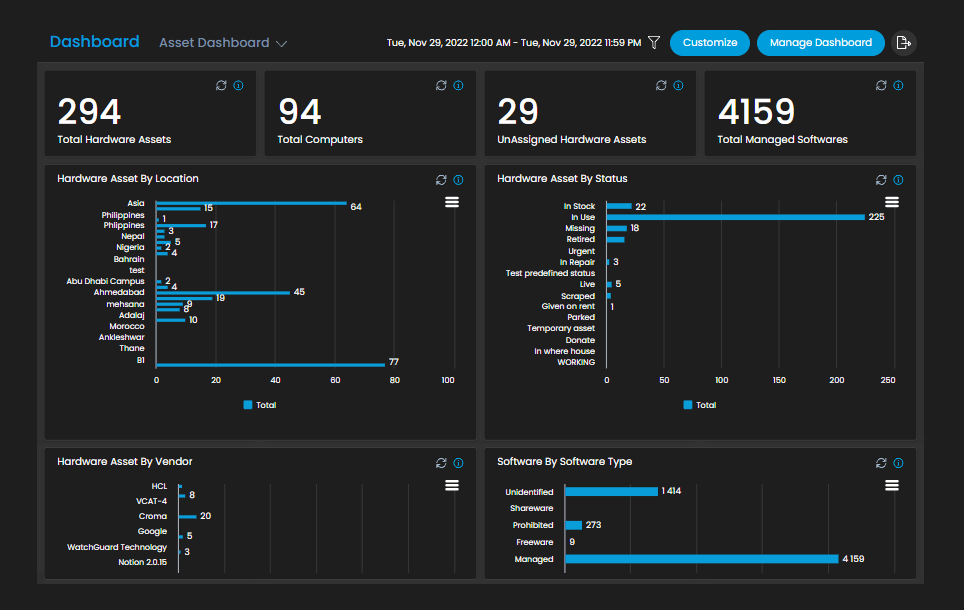 With clear visibility, an organization can stay ahead to support queues and deliver the best possible service to its customers.