Every digital business relies on its software and hardware assets, essential for generating constant revenue and creating a base for better customer and employee experience.
To resolve or develop infrastructure strength, the organization needs to understand the hardware assets owned or rented out, how much they cost, where they are installed, who is using them, and for how long will they remain useful before reaching their EOL.
Asset managers and IT teams frequently use a variety of related solutions, which causes organizations to work in separate data silos. Hardware asset management includes robust platform capabilities that allow organizations to streamline asset tracking throughout the organization. Get valuable insights to reduce waste and plan for asset replacements.
Hardware assets can be exclusive to secure, configure, and maintain. However, they require significant management effort to reduce manual processes. Motadata ServiceOps offers hardware asset management features that help businesses manage all their assets effectively. Some of them are:
Asset Scanning
Asset scanning is an essential base for hardware asset management. It adds visibility to the IT requirements so that the concerned authority can make informed decisions quickly.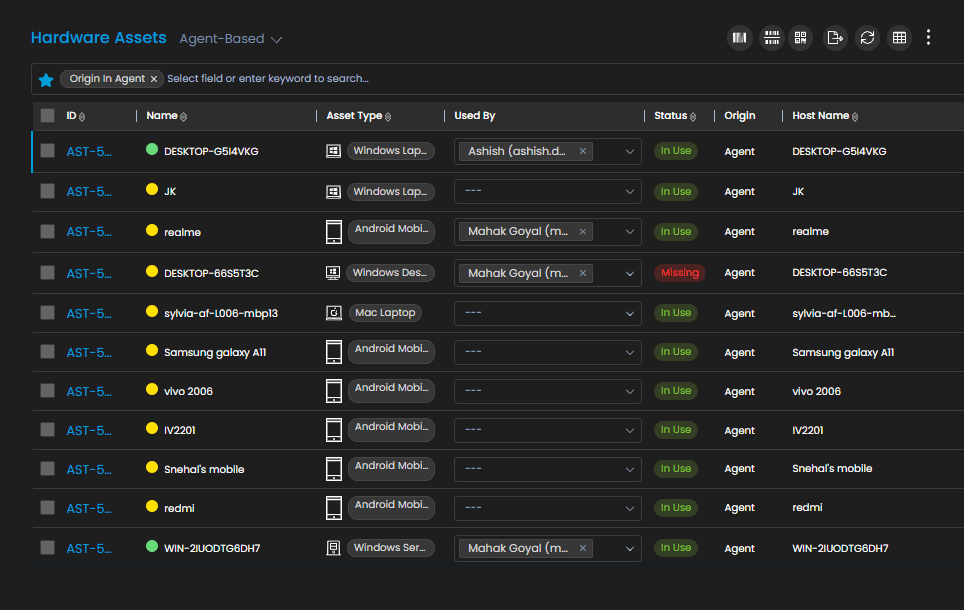 With ServiceOps, it is simple to scan all the assets without any hassle using just a few tabs, such as –
Generate barcode
Scan barcode
Scan QR code
Export hardware assets
Import asset
Asset Type
With ServiceOps, you can include asset type to identify, segregate, filter and search the asset by its type.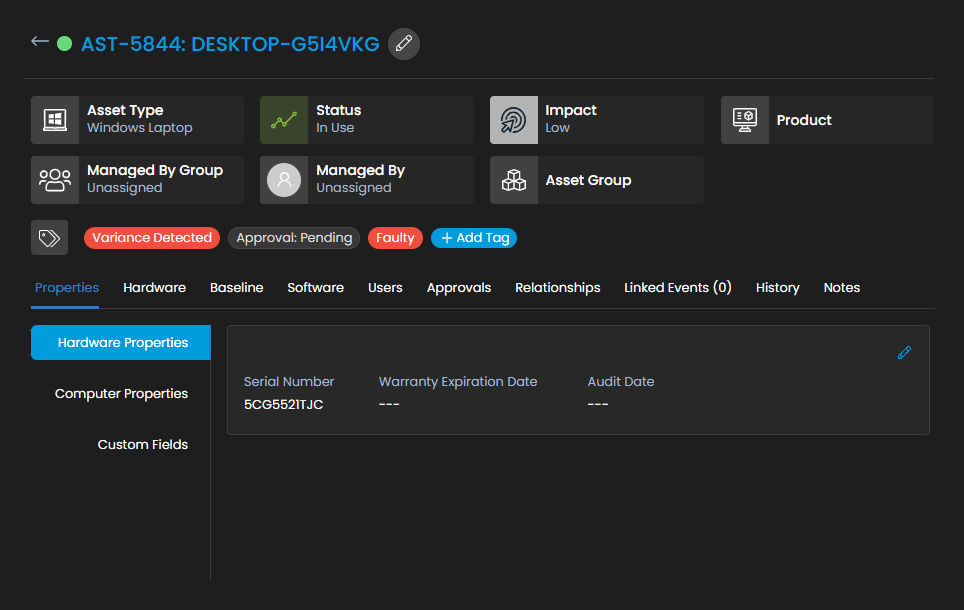 Hardware and Properties
The hardware and properties section allows organizations to go through all the hardware, such as Computer System, OS, BIOS, RAM, Processor, Network Adapter, Motherboard, Physical Disk, Logical Disk, Monitor, Keyboard, Pointing Device, Shared Folder, Top of Form, Bottom of Form Name, Domain Name, Manufacturer, Model Name, System Type, Boot Up State, Number of Processors, Device Status, Part of Domain.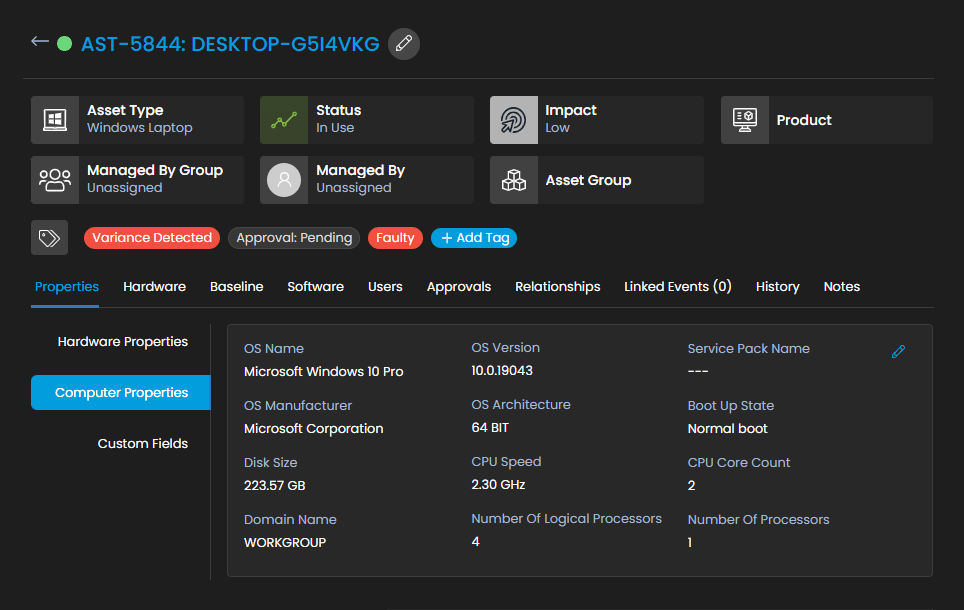 It also includes details of properties such as Serial Number, Warranty Expiration Date, Audit Date, OS Name, OS Version, Service Pack Name, OS License Key, OS Manufacturer, OS Architecture, Boot Up State, Memory Size, Disk Size, CPU Speed, CPU Core Count, Part of Domain, Domain Name, Number Of Logical Processors, Number Of Processors, Last Logged In User, Activation Status along with other hardware properties and custom fields.
Approvals
The approval stage is where a technician places a request for further approval; for example, if he wants to change a part of the hardware or completely replace the hardware, he can place a request through the ServiceOps portal. Once the higher authority approves the request, a technician can proceed further.
Apart from all the above features, ServiceOps hardware asset management also allows technicians to mention baseline, associate software purchased, allocate users, relationships, linked events (0), history, notes, agent information, and financials associated with the hardware asset.