Patching the systems on time is one of the most redundant and tiring tasks. Motadata has now made it easier for organizations to do patching with its Ubuntu patch management.
Motadata offers solutions for Ubuntu patch management that assist technicians in making sure that all Ubuntu systems on the network are up to date with crucial/recently released Ubuntu security fixes and that the network is secure. The entire procedure can be automated, and organizations can make sure that all their systems are up to date. Expect zero downtime, boost output, avoid vulnerabilities, and reduce the time and effort required to fix systems.
How does Ubuntu Patch Management Work with ServiceOps?
Update System on Time
One of the best characteristics of Ubuntu patch management is its ability to upgrade automatically from one patch to the next. Organizations get the most recent software, including new security patches and all the updated technology that comes with a new release without having to completely reinstall and set up their machine. Ubuntu users are encouraged to upgrade at various times depending on the current release.
Schedule Patch Deployment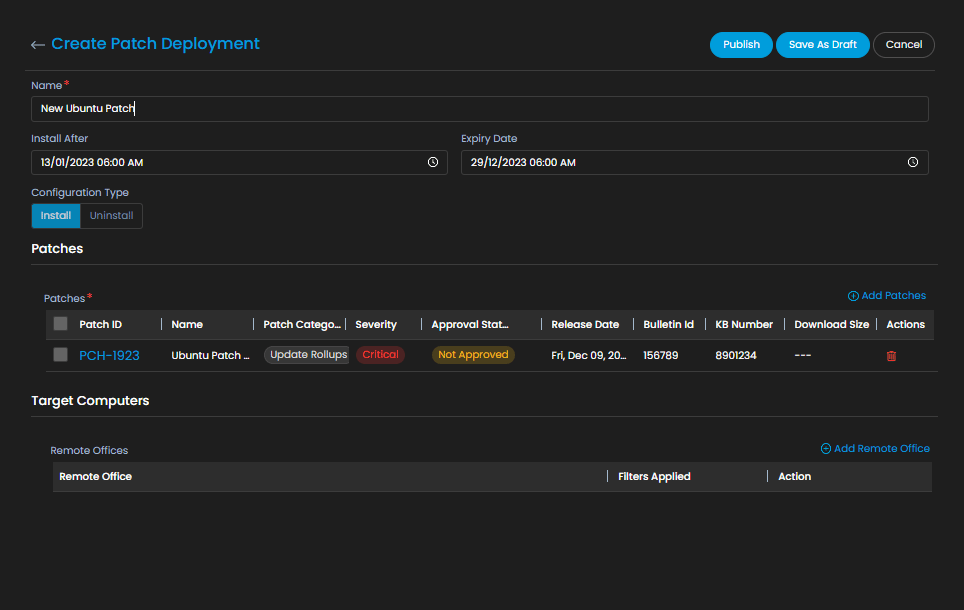 Motadata ServiceOps Ubuntu Patch Management helps organizations prioritize patch deployment based on severity and type. It also helps in automating scheduling for critical updates to run daily while all others are applied during regular maintenance. Organizations can schedule the installation of Ubuntu patches during non-business hours too.
Built-in Reports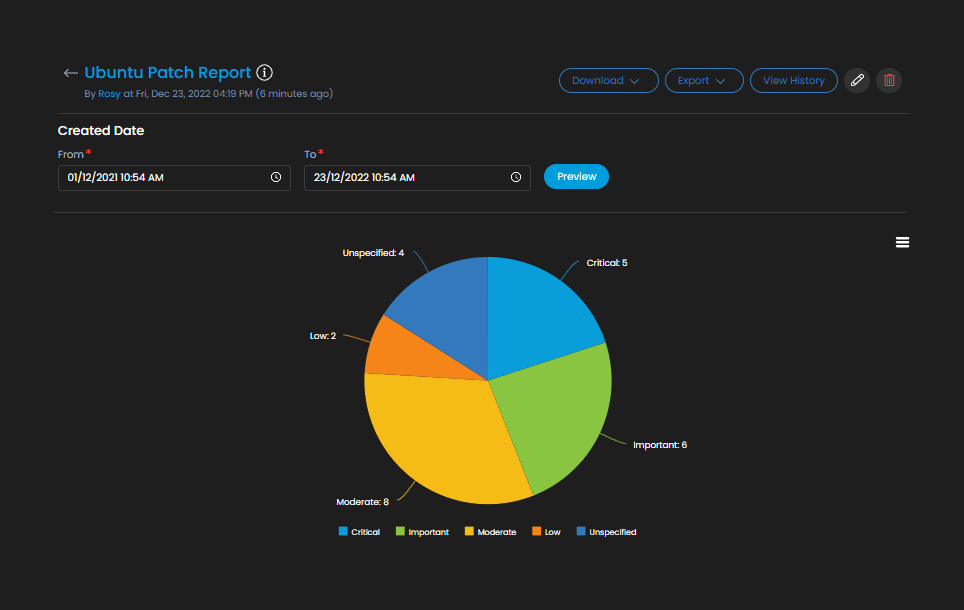 Patch management reports are essential for every organization to easily identify patch vulnerabilities in their network. It offers various details about the patches to the IT administrators. It is easy to get all the details through the reports such as Agent Id, Tags, IP Address, Host Name, Last Scan Date, Domain Name, OS Name, Architecture, Service Pack, System Health, Remote Office, Agent Version, Used By, Language, Agent Activation Status, Missing Patches, Installed Patches, Ignored Patches, Applicable Patches, etc.
Patch Approval Policy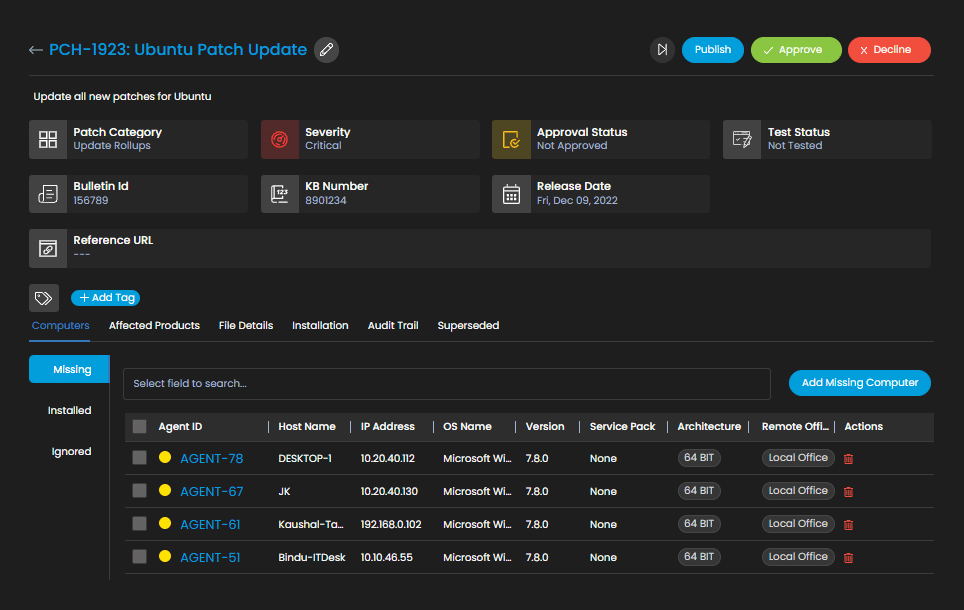 Patch approval provides control over systems to set an automatic update. Patch approval lets organizations approve a patch before it gets normally deployed to all the managed systems. All patches are automatically authorized when you create a new Patch Approval policy. Any of those changes can then be rejected for this collection. The system automatically disables new patches in the policy as soon as they are issued. These are shown as Pending Approval to distinguish them from patches that have already been denied.
Automated Patch Deployment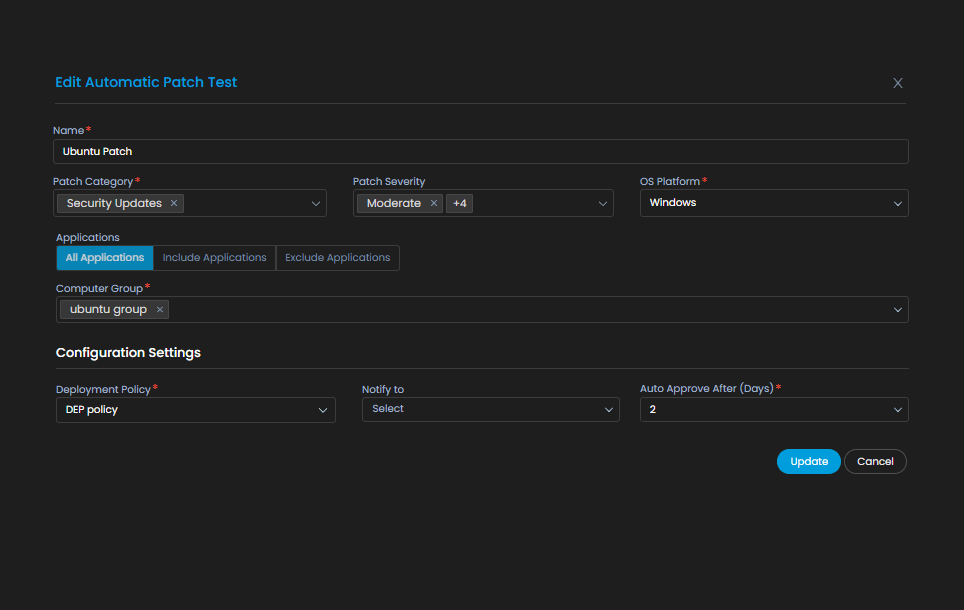 Patch Manager's flexible scheduling options let organizations rapidly and effectively distribute updates to a variety of devices in a variety of computing environments on various schedules, so organizations may plan updates to be applied during slow periods or during downtime to avoid service interruptions.