The IT asset scanning software enables organizations to track both hardware and software assets. IT teams may comprehensively and dynamically discover and catalog all the IT assets by using an asset scan. Using this feature, technicians can uncover software they might not know was installed and find physical machines they didn't even know they had.
By reducing these blind spots, teams can quickly resolve the gaps in their security, strategy, and compliance. Using IT asset scanning software as a part of asset management is one of the best ways to track all the assets including hardware, software, and other systems included in infrastructure. For end-to-end tracking of assets, it is essential to have asset scanning.
Two of the most popular methods to scan asset information are:
Agent-based scanning
One of the biggest advantages of having agent-based asset scanning is their ability to track the devices. The agent-based solution requires little infrastructure to set up the agents on the device to track the asset from anywhere if they are connected to the internet.
Since the agent-based solution can be installed directly, the data it collects is mostly precise because of its ability to get certain data they wouldn't be able to do in any other way.
Agentless scanning
On the other hand, agentless scanning can track devices like routers and switches, not only laptops and computers, without worrying about installing agents and updating agents.
IT asset scanning through Motadata ServiceOps
Motadata allows IT professionals to connect new instances and requests to impacted devices. Having assets in place helps organizations streamline their overall issues related to assets.
Asset scan is an essential base for IT asset management. Implementing an asset scan offers several benefits such as –
Adds visuality to the IT needs so that organizations can make informed decisions that are important to the organization.
It also helps organizations in avoiding unessential purchases and helps them recognize all the unused and used devices. Keep track of all registered and unregistered assets being used in the organization.
Easier risk identification of assets.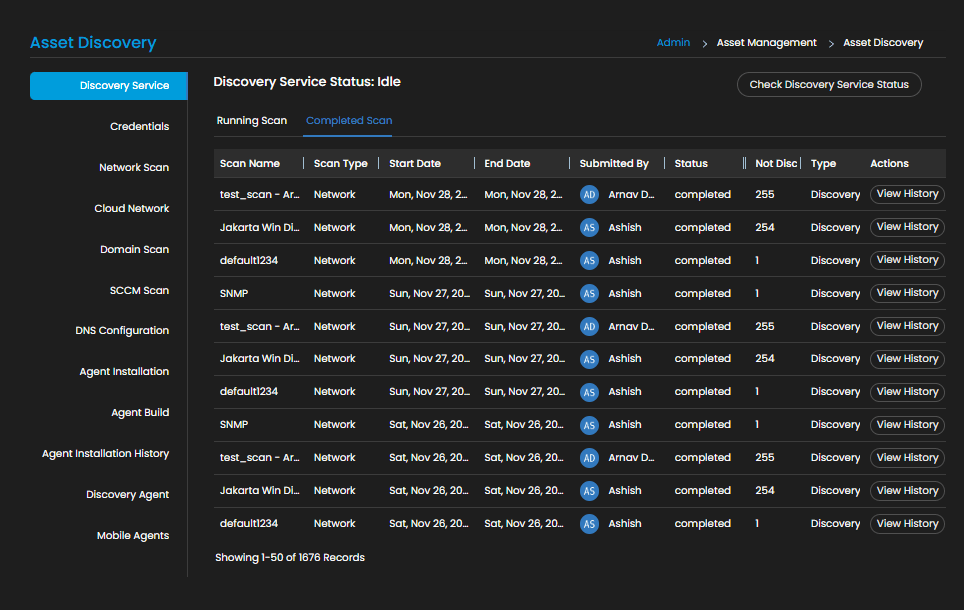 The most beneficial aspect of the Motadata ServiceOps Application is its asset scanning capability. The most time-consuming task in any firm is asset management, which requires the IT teams to maintain track of every hardware or software asset.
In this case, Motadata ServiceOps assists in managing and finding all the records of possessed assets in a single application. It also includes the asset's identification number and full name. Thus, asset discovery uses a variety of properties, including network scan and domain scan, to detect all the assets of any network or specific place.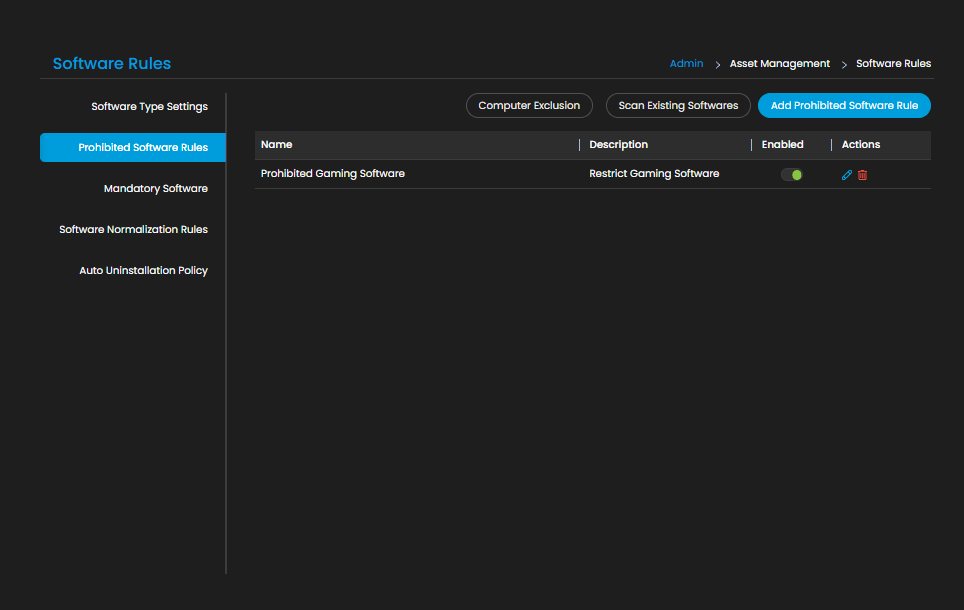 From the discovery, organizations can identify and add prohibited software features or functionality provided by ServiceOps. As scanning also requires knowing any harmful or prohibited software or unlicensed software. Even provide a description for alerting and defining their enterprise policy.