Organizations must offer essential support and services to their customers and employees to resolve their issues and problems. To offer full advantages of available services, the employees might need additional assistance from the service provider. On the other hand, customers need created terms regarding what level of service they should expect.
Service request management is essential for keeping track of important service request data, assisting businesses in setting customer expectations, and efficiently handling employee-initiated service requests.
Motadata ServiceOps allows users to send requests anywhere in an organization and from any end user. It also enables organizations and employees to track ongoing requests and accomplishes expectations while managing requests with HR, the finance department, marketing, IT, and other functional departments throughout the organization.
Streamline service delivery processes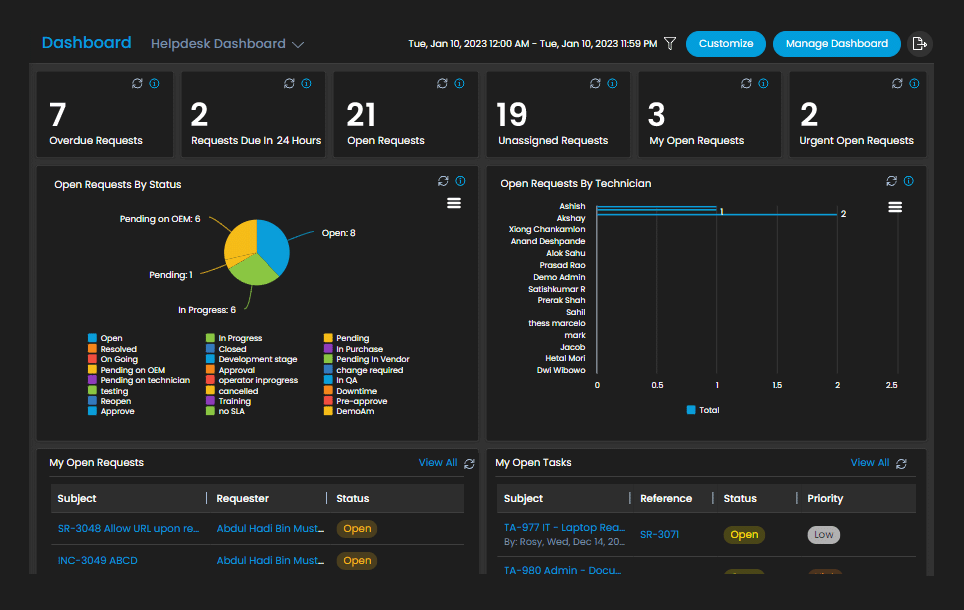 Employees and end-users can resolve common technical problems using self-explanatory and basic technical procedures thanks to streamlined service delivery, eliminating human intervention. The second tier of technical assistance should only get involved when technology cannot manage a solution independently. ServiceOps service request management gives teams more time to focus on complex macro-level IT problems.
Save time with self-service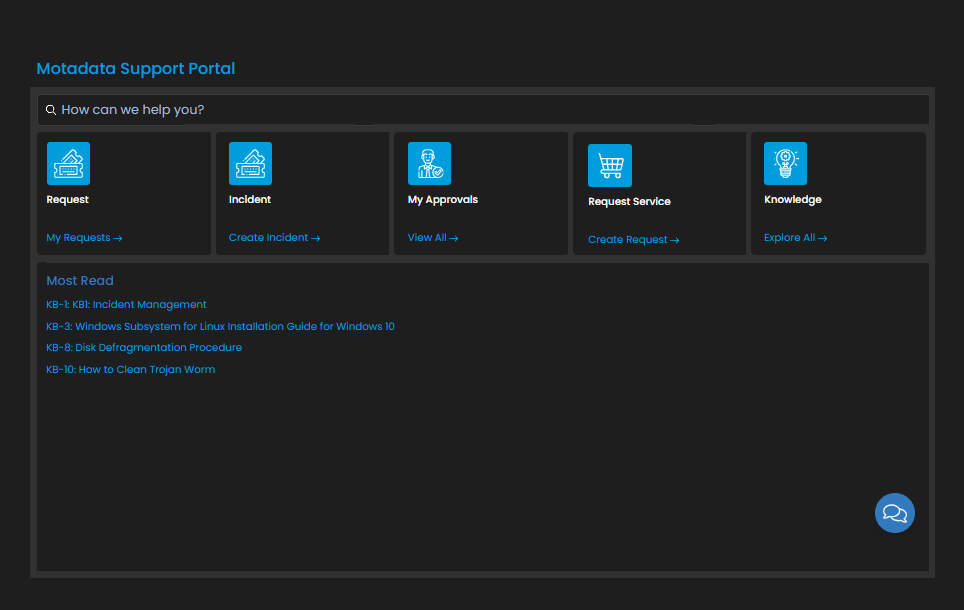 The knowledge base is the component that helps end-users and technicians get the right solution without wasting time. They can find out the knowledge base while requesting the request, which is created based on the previous tickets and resolution provided.
Manage service requests with auto-escalation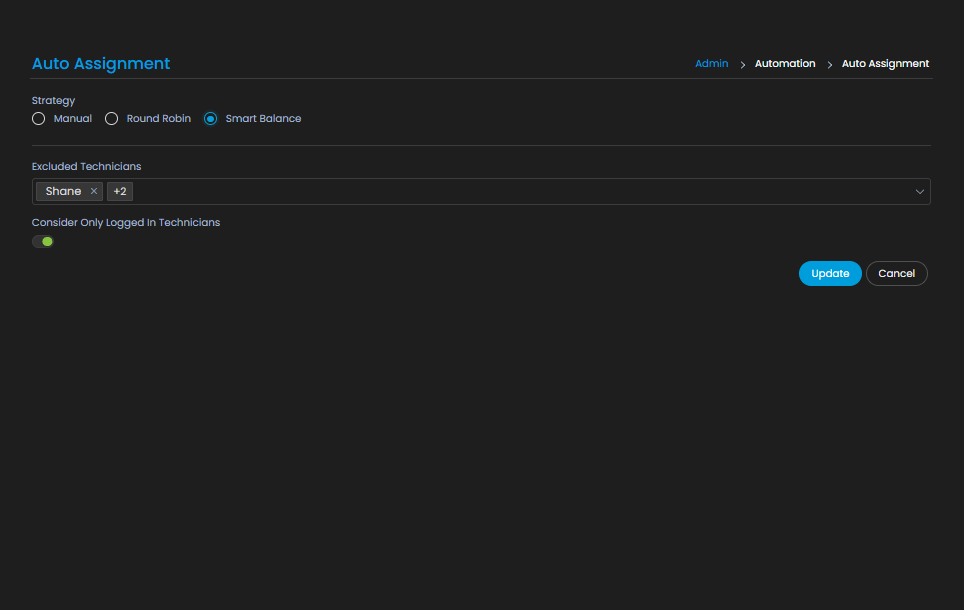 Accountability is essential if you want to have your tickets resolved promptly. A built-in component of ServiceOps, the auto-assignment uses an algorithm to carry out the assignments. Even it has a round-robin feature that allocates tickets as per the technician's availability.
Leveraging workflows to avoid queuing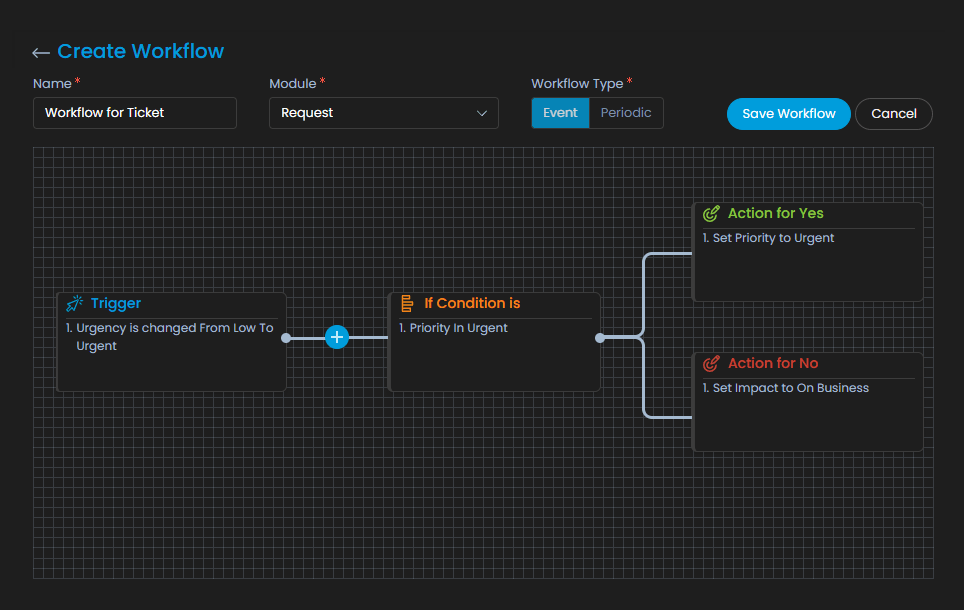 Organizations should avoid a queue of tickets because it can damage the average resolution time metric. Instead, leverage the automation features of the ITSM tool to handle regular tickets so technicians can work on tickets that require actual attention. For example, ServiceOps allows organizations to create workflows that can address a predefined solution to common issues and even close them if required.
Create SLA and escalation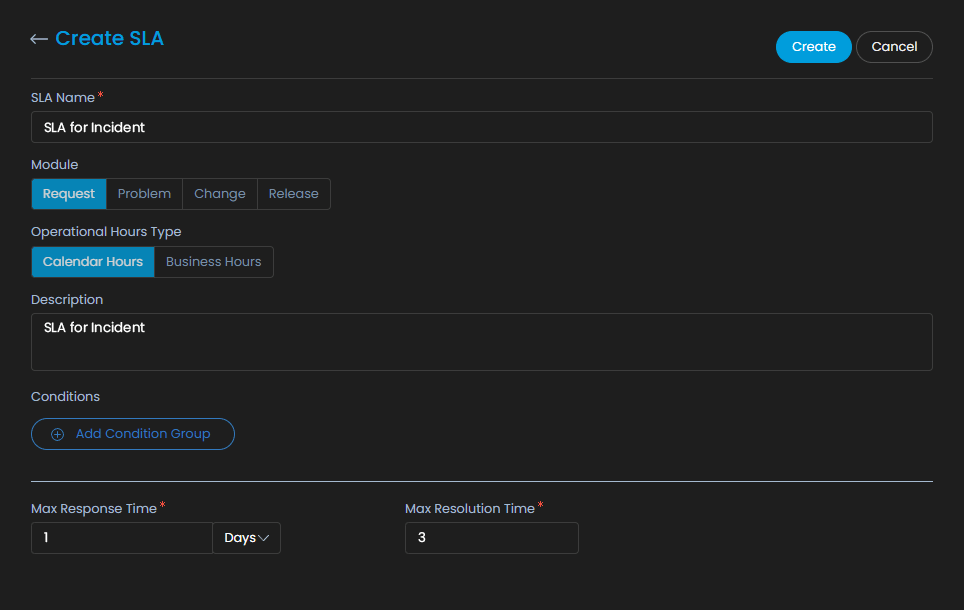 An SLA is a contract that governs the caliber and accessibility of service between an organization and the end users. Escalation clauses in an SLA specify what will happen if the SLA is broken. SLAs are crucial for maintaining the timeliness of your services. Motadata ServiceOps has a built-in SLA feature that helps organizations be on time and resolve tickets before escalating SLA.