The agile methodology is widely used among organizations, especially for the development phase. Agile planning, ongoing development, and continuous improvement are concepts that were first used in the world of software development. It is difficult to react quickly and adaptably to change. It is not surprising that agile software development is one of the best practices that is now accepted by other industries, and IT service management (ITSM) is no exception.
Agile Service Desk with ServiceOps
Motadata ServiceOps offers an agile service desk that helps organizations collaborate between cross-functional teams and end-users to find quicker solutions. The agile project management strategy has grown so far, and organizations can expand it further. The agile methodology and mindset can greatly benefit your ITSM operations.
A great method to increase the perception of the true value your ITSM efforts translate into, throughout the business, is to track and present metrics that demonstrate the beneficial impact that ITSM is having on various departments, initiatives, and wider management and forecasting challenges. Some of the outstanding features are:
Real-time interaction with regular status updates
ServiceOps provides regular updates whenever there is an update regarding the ticket. Thus, the service desk comes up in conversation for better interaction, through an email, or as part of a formal intimation, collaboration, or reply and provides status updates regularly. It is the most fundamental way of letting end-users know what technicians are up to and how the process is going in real time.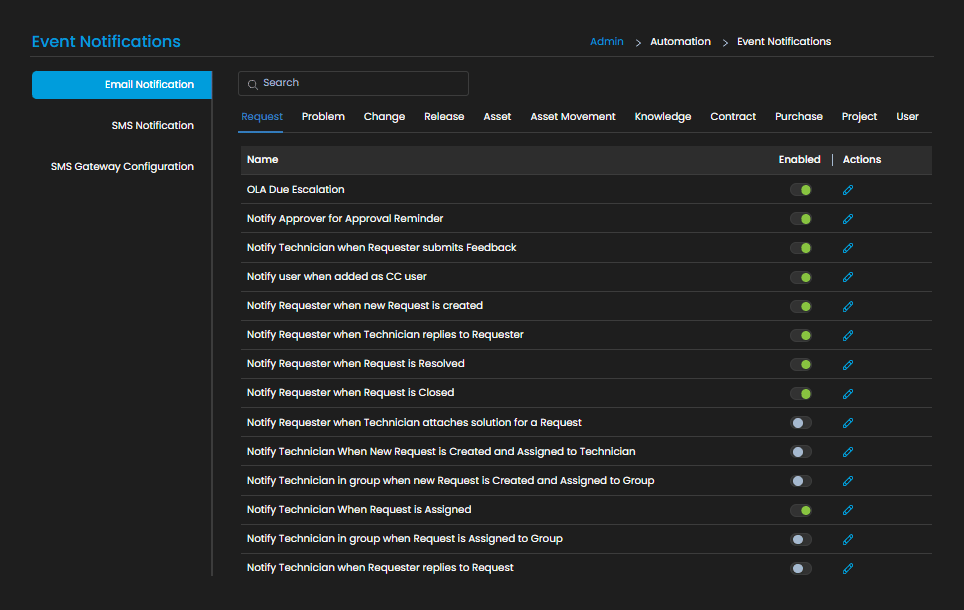 Prevent productivity leakage with SLA
The core objective of any service desk is to have a smooth resolution of tickets at the earliest possible time with minimal business impact. Multiple outstanding tickets frequently damage the service desk's overall productivity and efficiency. Inadequate SLA assignments, SLA breaches, and a lack of prompt warnings and notifications of the violations could all contribute to this.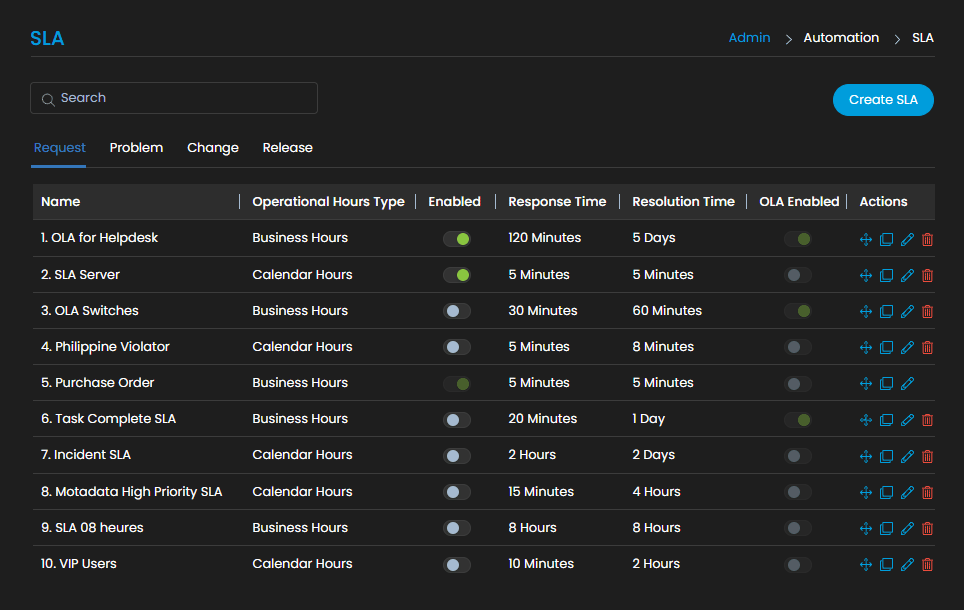 Productivity leakage can be eliminated by minimizing SLA violations and overdue tickets with ServiceOps, which offers an agile service desk for smooth operational processes. It manages incoming tickets to meet the defined SLA and helps organizations implement an efficient incident management process.
Self-operating teams
A self-operating team does not rely on or require a manager to assign work. Instead, such teams get their work done and take responsibility for the deadlines that come with it. With ServiceOps, organizations can create groups to allocate tickets to groups of technicians.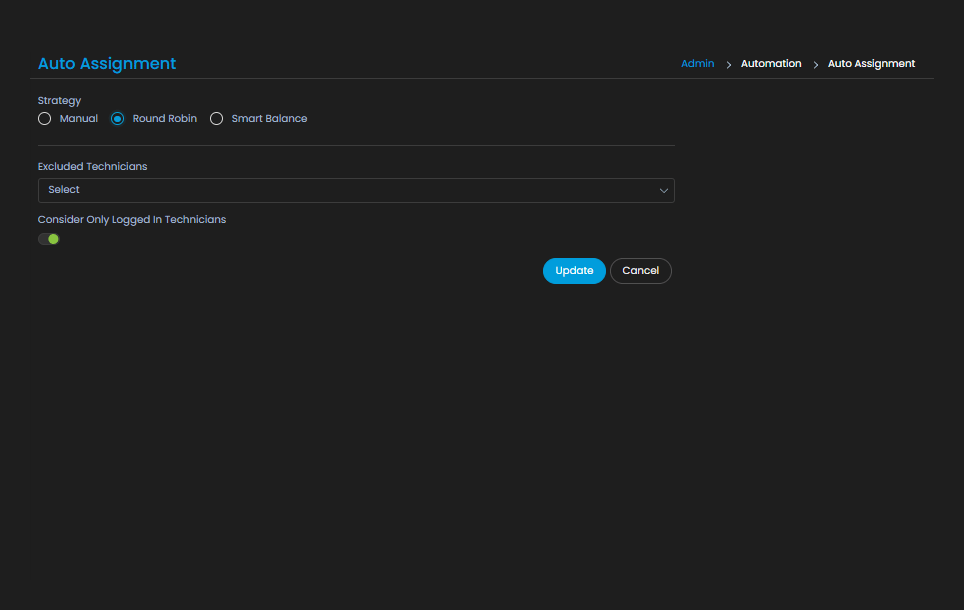 The auto-escalation of tickets is the feature where, if a technician has a ticket assigned directly to them and they can't work on it for a week or two, the ticket auto-escalates to another available technician. Another feature of the agile service desk is the round-robin system, which auto-assigns incidents to the technician in each queue based on their availability.
Explore the knowledge base
The core benefit of the agile service method is getting instant answers to all queries. The knowledge base is an essential part of an agile service desk, as it is created to support employees in finding the right solutions without wasting much time. End-users, on the other hand, have access to a knowledge base that allows them to troubleshoot minor issues on their own.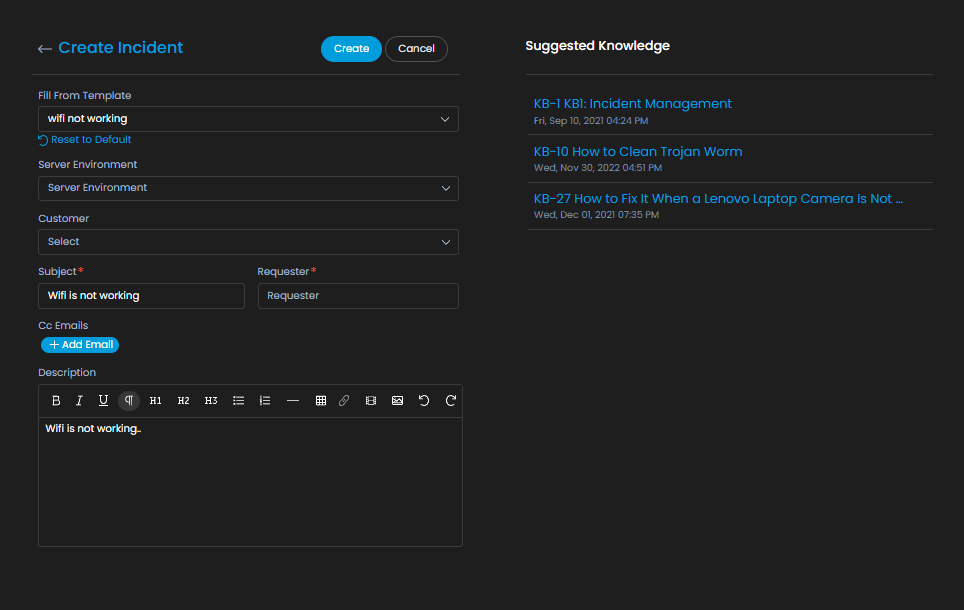 Constant collaboration through a virtual agent
By automating processes and providing easy access to information, the modern virtual assistant can increase corporate efficiency and support employees and end-users in every area of the company for smooth operation.