Project management plays an important role in IT Service Management as ITSM's core focus is to achieve results that are customer satisfaction regarding incident resolution and closure, service request fulfillment, change implementation, problem resolution, etc. in the pre-defined timeframe, cost, scope, and quality parameters.
To maintain throughout and clear communication with all the internal and external stakeholders, project management solutions can be used broadly. It is simple to manage the work and team while also adjusting to the environment thanks to the project management software for IT Teams now available in the market. Some of the value-added features are –
Task Management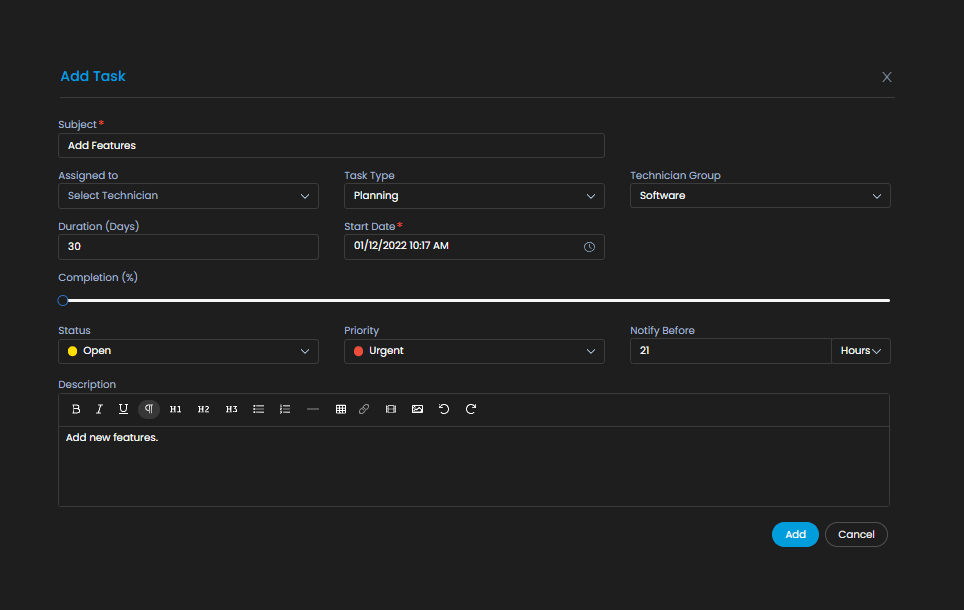 Task management lets organizations and technicians keep track of the deadlines of the allocated tasks. Completing a project becomes easier and projects can be completed within the given time frame. Task management with appropriate project management helps you keep track of every detail related to a task in relation to the progress made.
Work Log Monitoring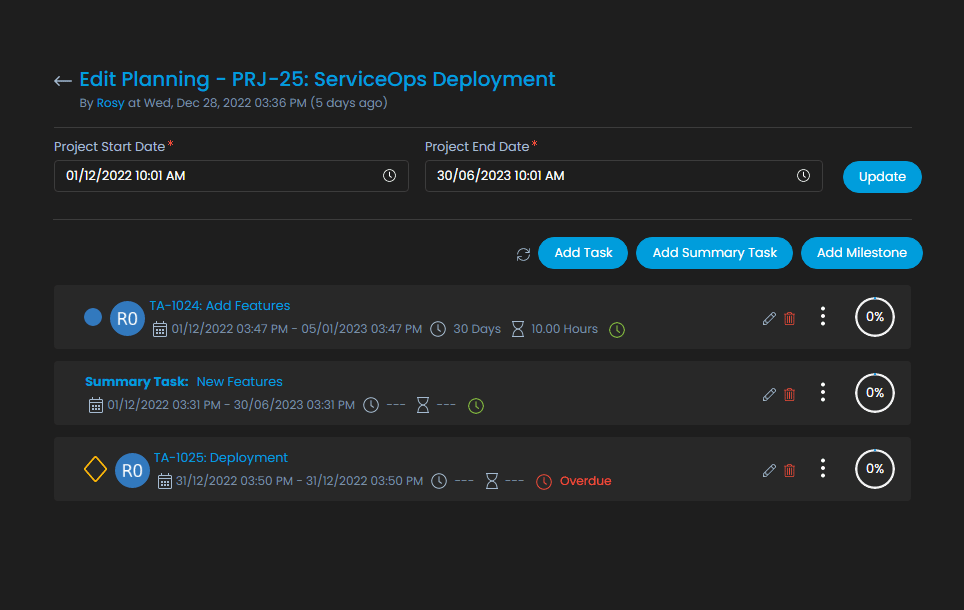 Work log enables project managers to audit their estimates for a project — such as its time frame — and make required adjustments in the Motadata ServiceOps based on data. Additionally, team members can use a work log to check out their performance and make sure they are meeting the project objectives or not.
Gantt View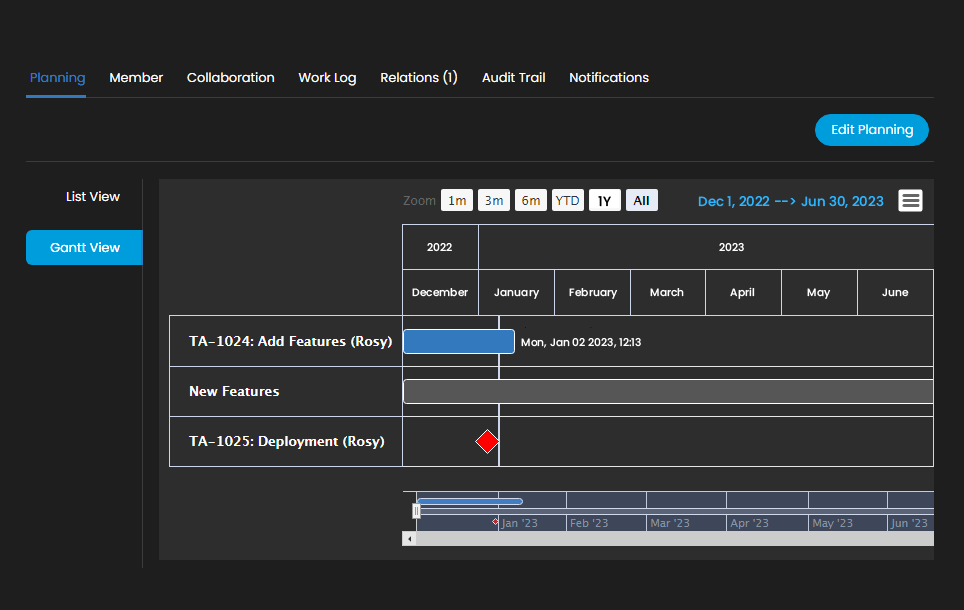 Motadata ServiceOps project management provides a Gantt View that illustrates work progress and hierarchy over a period compared to the time frame planned for the work. A Gantt view also includes the start and end dates of tasks, technicians, milestones, dependencies, assignees, etc.
Report and Analysis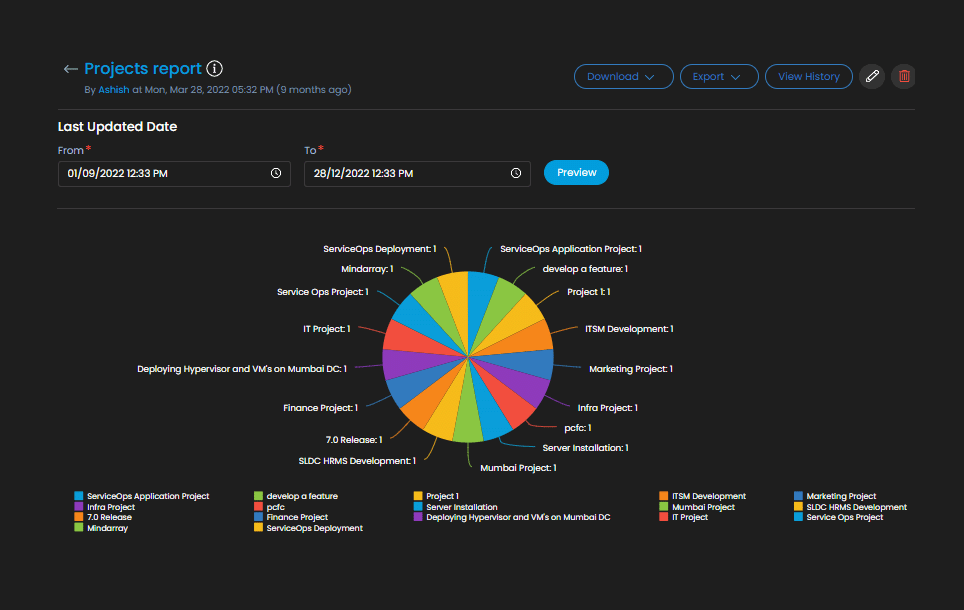 In project management, reporting simply means giving a high-level summary that presents the crucial information the project creates in an accessible style. Project reporting is essential for the success of project management because it gives the entire team a clear view of what's happening and what to do about it.