Motadata ServiceOps' request life cycle management allows users to generate and track requests effortlessly.
With a request life cycle, the admin team can pre-define a set of statuses for each ticket. Not only that, but they will also be able to specify conditions and actions whenever the status changes.
The below flow chart indicates how the request life cycle works within Motadata's ServiceOps.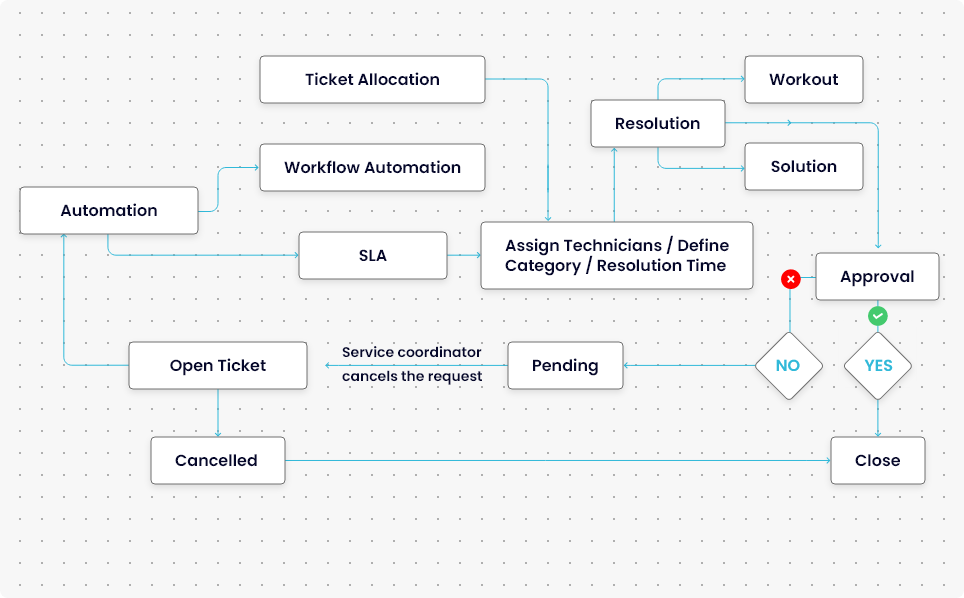 How does Request Life Cycle work for HR/Finance/Facility?
With ServiceOps users can place department-wise various types of requests. For example, if a user wants to put a document request for verification, he/she can place the request under the HR department. Similarly, employees can place requests to the finance and Facility department for their other queries.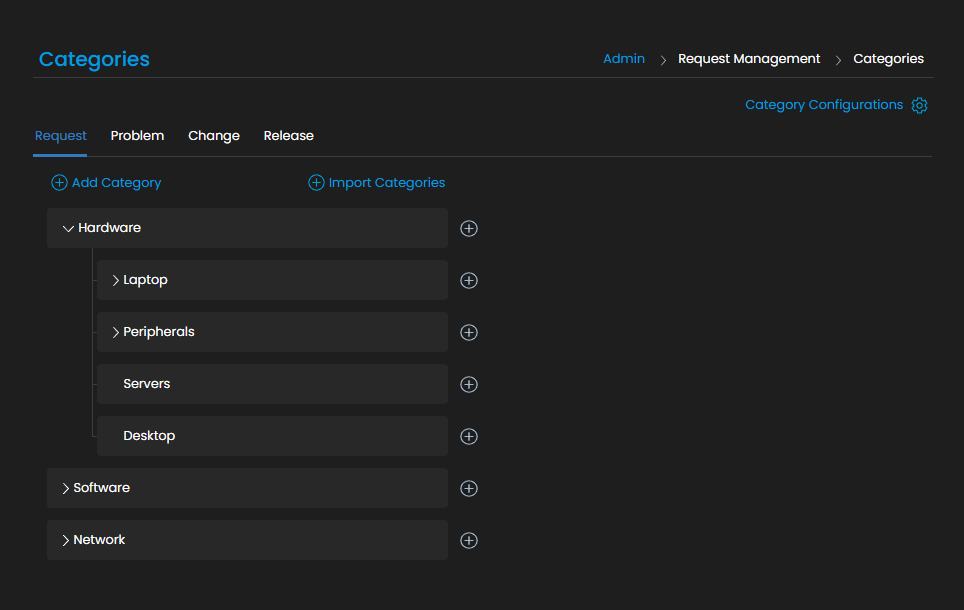 Notification will be triggered for both HR/Finance/Facility and Employees.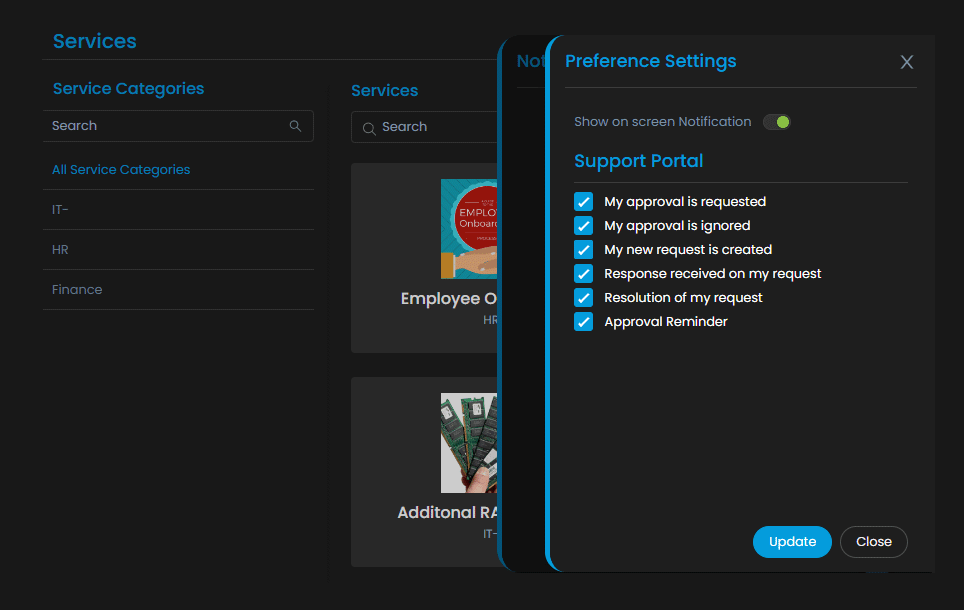 When an employee requests any issue (I.e., PF Request) through ServiceOps the request automatically gets allocated to the HR/Finance/Facility department.
One of the associated HR/Finance/Facility will pick up the request and send it further for approval (if required).
Once the ticket is approved, HR/Finance/Facility will be able to accelerate the request.
Once the request has been resolved, the ticket will be closed.
The layout of request management has all the fields required to manage the requests of an organization. However, to meet the organization's needs, the admin can modify the default template and add custom fields with the desired name and data types. The fields can later be used in automation settings also.
Read our User Guide on Request Life Cycle Management
Benefits of using request life cycle management
Simplify the request management process with customized life cycles
Navigate the requests through a request life cycle
Control the journey of requests by defining the conditions during and after the transitions
Enhance productivity and boost process effectiveness
Moderate technician error by denying ticket movements forward until the defined conditions match and mandatory actions have all been completed
Restrict transition access by asking for further permissions
Send relevant notifications at various stages of the request life cycle
Improve consistency and reduce resolution time