IT asset discovery is the ideal way to get end-to-end discovery of the hardware, software, and non-IT assets that are on the network. It gives a glimpse of a business's whole library of hardware and software assets and enables users to identify what entities are interconnected. This serves as the solution for effective inventory management of all IT assets.
Keeping track of IT assets can be difficult for organizations. On top of mobile devices, they need to monitor all assets, including software, hardware, and non-IT assets.
Without appropriate IT asset management, organizations face various challenges, for example:
Misuse of unlicensed software
Probability of security threats and data leaks
Failed offboarding of employees
Unsuccessful compliance audits
Implementing IT asset discovery software is the most efficient way to reduce such risks.
How Does IT Asset Discovery Software Work with ServiceOps?
Managing assets requires an organization to know all essential information about its IT assets. Organizations must be aware of their resources to identify weaknesses in their hardware, software, and devices. In dynamic hybrid and multi-cloud setups, it can be difficult to identify and catalog all assets. Understanding IT asset discovery and how to use it for stronger security is the first step in safeguarding a company's IT stack.
Asset discovery is the most advantageous element of the Motadata ServiceOps. Asset management in any organization is the most time-consuming work, as the technician must keep records of all the assets assigned to each employee.
Here, Motadata ServiceOps helps maintain and discover all the possessed asset records in just one application. Thus, asset discovery helps find all the assets of every single network or single location using various features such as network scanning and domain scanning.
Key Features of IT Asset Discovery
Enterprises can create data sets that provide essential data. IT managers can monitor which devices need to be updated and who is signed into which ones. As well as what applications are installed on a device, and what devices need to be renewed.
Better decisions are made when this information is available, which reduces both time and cost.
Motadata offers plenty of services related to asset discovery, such as:
Discovery Service
Discovery Service detects all assets on a network automatically. It helps organizations reduce configuration efforts by discovering total assets without any manual intervention.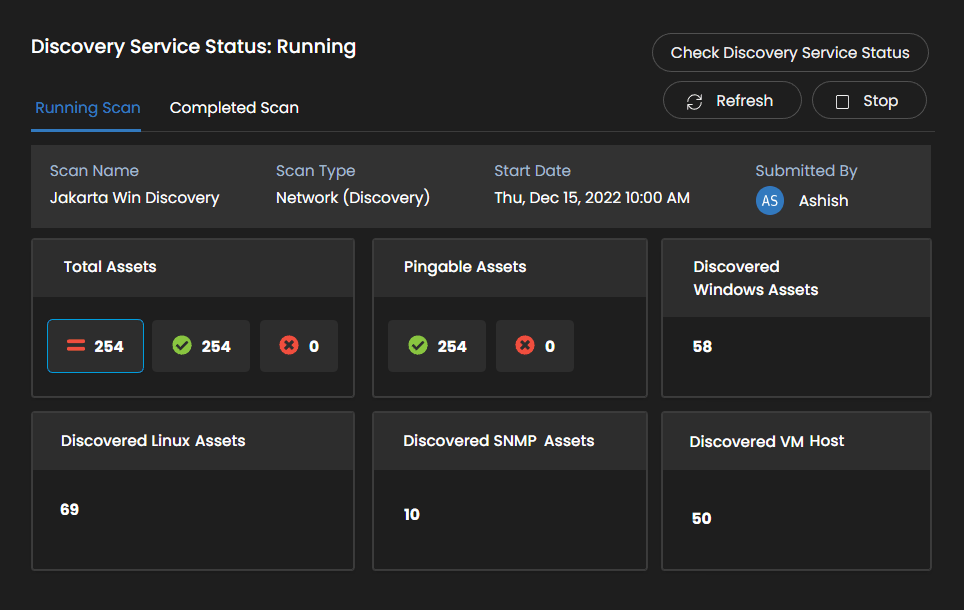 Collecting all types of data to get a complete picture of assets and ghost assets allows you to make better decisions and move processes forward.
Network Scan
Motadata ServiceOps network scan allows scanning of the whole network specified along with the credential's authentication and successful connections. One of the best ways to implement network scanning is by using appropriate IT asset discovery features. Network scanning offers several benefits, like increased network performance, protection against cyberattacks, and the evaluation of data within a short time.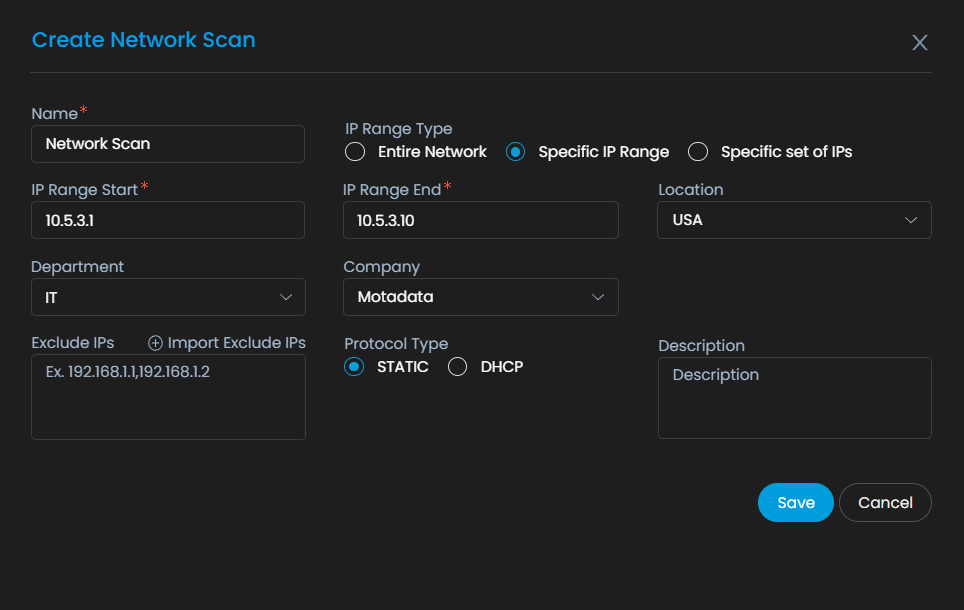 Domain Scan
Discovery can be done efficiently via scanning. Apart from the network scan, enterprises can also execute the discovery through a domain scan. They will need a DNS configuration to perform a domain scan. Domain scanning can also be used to detect network elements or users to prevent data theft.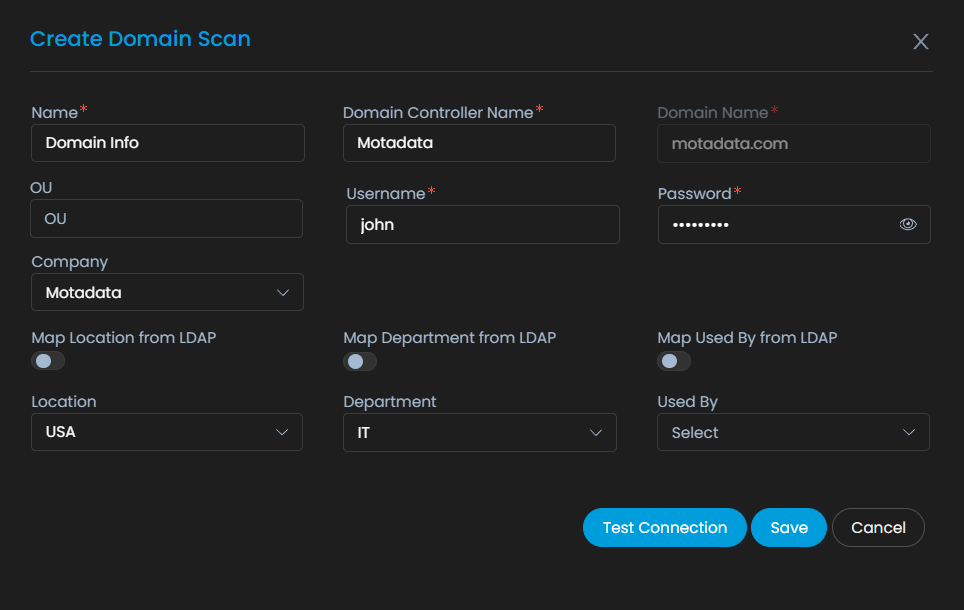 Cloud Network
The cloud network allows enterprises to import and generate a network scan to discover cloud assets. Additionally, cloud networking has been essential in how businesses handle their expanding infrastructure requirements, regional expansions, and redundancy plans. To connect applications and workloads across clouds, cloud services, on-premises data centers, and edge networks, cloud networking is available. It depends on performance, security, and effective management of multi-cloud and hybrid-cloud settings.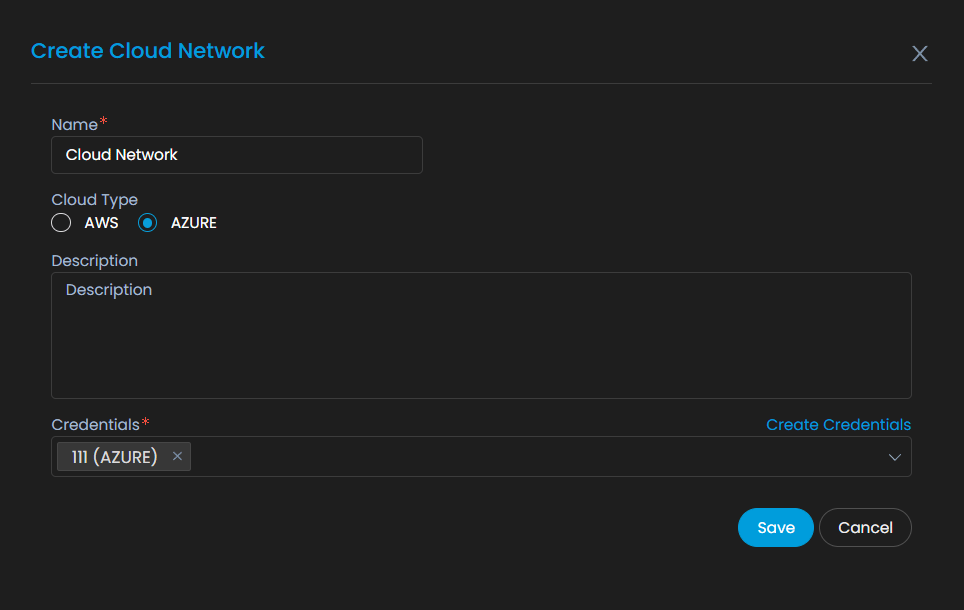 Agent Installation, Build, and Installation History
Enterprises can discover the agents by using a network scan feature, once they are discovered, it is possible to install or uninstall the agents.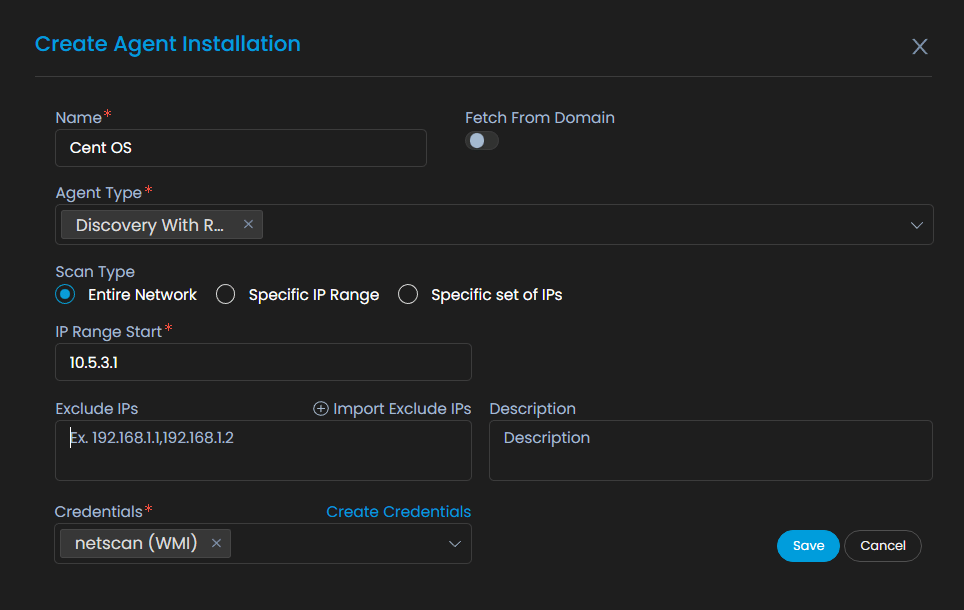 Enterprises can also find the list that shows the various agent builds with their updated status, and they can also edit the builds using an edit feature.
With the installation history, enterprises can view the entire scan history of the agents, along with the total count and its bifurcation. The system also allows enterprises to download the scan report in PDF format.
Apart from these valuable features, there are other features like SCCM scan, discovery agent, mobile agent, and many more.