As an IT leader, it's important to step back, sometimes, and view what you can do better with your service desk. Because small issues and inefficiencies can easily add up to day-to-day chaos.In organizations where IT services are aligned with business objectives, they are more likely to make investments in new technologies like AI & ML. Periodic reviews will make sure that the alignment stays. Here we are going to look at some areas where putting efforts can yield significant result.
1. Automation is one of the "WOW" words of this era.
A quick Google trend analysis of the keyword IT Automation shows a steady increase in people's interest since 2004.

The main reason for this uptick is that people want to do more with less in the face of ever-increasing need.
Automation generally comes as a part and parcel of an ITSM solution. Automation can be a quick win if you haven't explored it earlier. If you are considering it then these are the five areas where automation can yield significant results.
Ticket categorization (Workflow to automatically categorize tickets based on certain parameters).
Assignment of a ticket to a technician (Auto assignment of tickets based on smart algorithm).
Approval for a ticket (Create sequential workflows to automatically handle approvals).
Notification to the requester (Automatically send emails when certain conditions are fulfilled).
Closing of a ticket (Workflow to automatically close a ticket that has the status resolved).
Success with automation is not only about saving time and money; it's also about customer experience and making sure ITSM processes are followed.
2. Shift LeftIt is an ITSM concept that aims to make the requesters self-reliant.
The idea is to move most of the provisions to resolve an issue closer to a requester. This means tasks that technicians are doing, at various levels, to resolve issues will ultimately be done by the requesters.
Why shift?This idea has a significant cost advantage; think about it, the problem solving that your technicians are doing if done by the requesters can save a ton of money.
How it is done?
Most modern service desks come equipped with a self-service portal; couple that with a robust knowledge base, requesters can figure out the solution to common problems by themselves.
When you achieve a successful shift, you empower your requesters and the workforce at large, because everyone is doing the work they are meant to do.
3. Focus on Old Tickets
These are tickets that remain unresolved and mess up SLAs. In most cases, such tickets are forgotten until it is found by a technician drowning in backlogs. This is why you need a plan to resolve such aged tickets.
Eventually, your service desk will get tickets that are hard to resolve, but if your technicians are focused and continue the communication with requesters, letting them know the reason for the delay, then such tickets can be resolved without the pile-up. Here time-based email notifications can be useful that can keep the requesters aware of any problem if the ticket is not resolved within the stipulated time.
If you are someone who collects monthly performance stats of your service desk then make sure to add the volume of aged tickets. This will help you to keep a tap on them.
Motadata ServiceOps ITSM solution allows for easy creation of reports showing tickets still pending grouped by technicians.
4. Provide Consistent User Experience
The main purpose of a service desk is to provide consistent user experience to requesters. This is achieved because most modern ITSM solutions come equipped with a framework for service design.
In general, services are organized in a catalog and made visible on a self-service portal.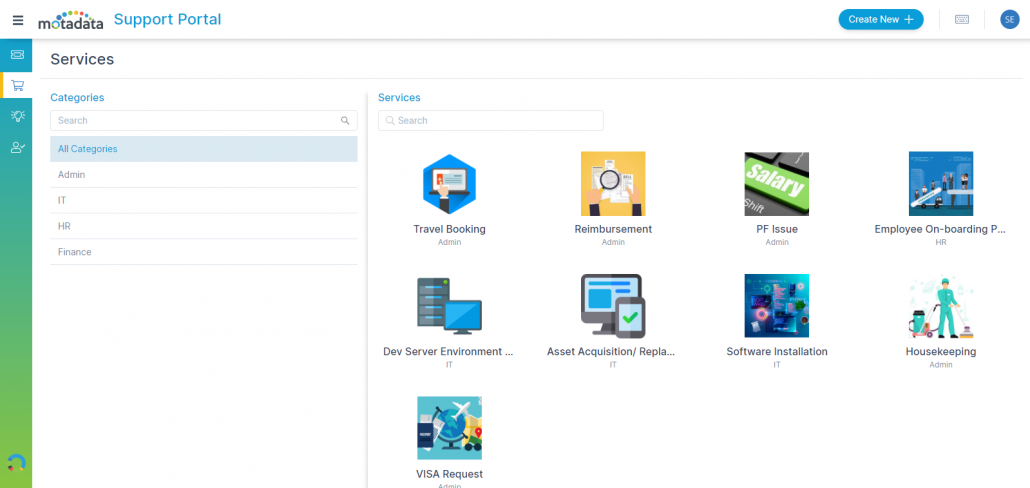 Each service on the portal is created from a template. In Motadata ServiceOps, a template supports the following:
Custom form
Dedicated automation (workflow, SLA, Scenario, and Approval)
Tasks
Services offered in a designed way offer more control (by IT admins) and ensure consistent experience to requester.
Conclusion
It is one thing to have a service desk and totally different to have a service desk that requesters like to use. The perfect service desk is a by-product of evolution. The above 4 ways are some of the methods that you can employ to maximize the return from your service desk.
In your journey to maximize your returns, shift left will always play a big role. Ultimately how many of your users are able to resolve their own issues will tell whether you are heading the right direction or not.