At some point in time almost everyone is under confusion if Service Desk and Help Desk are the same thing? If not, what's the difference between the two? In this blog we are going to share comparison of Service Desk and Help Desk.
It is believed that even in the history i.e. throughout the 2000s help desk and service desk weren't considered different. While companies call it Service Desk, 95% of the end users call their IT support as Help Desk. According to HDI Research, it is quite evident that 41% users / respondents of help desks and service desks know IT Support, with all together a different name. Plus, there's no guarantee that the service desks and help desks reported in this HDI survey align to the standard descriptions – as both the terms are used inter-changeably quite often.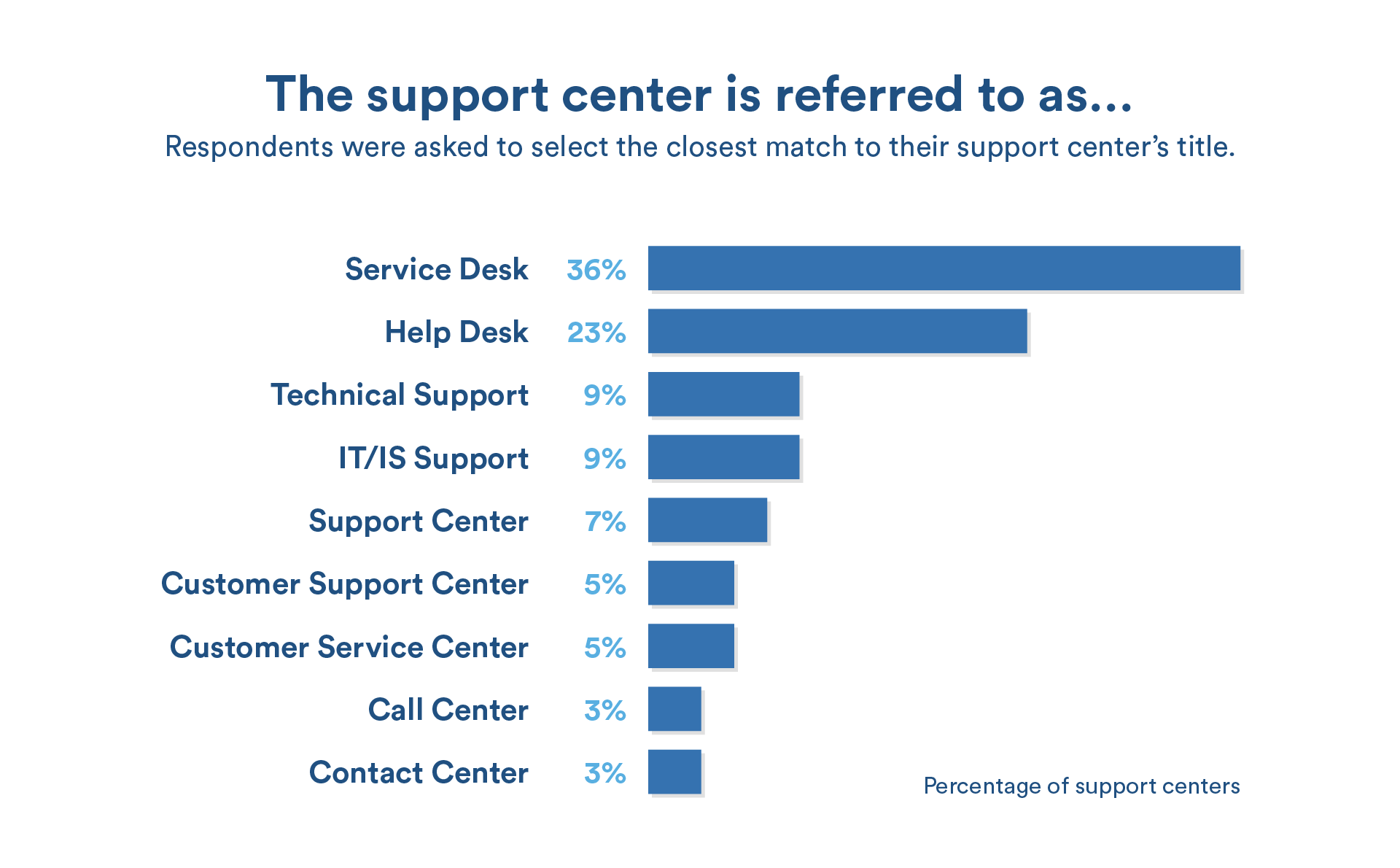 Traditional IT help Desk were not designed for modern day IT infrastructure and interacting with IT has typically become annoying, clumsy, and complex. Technological limitation has led to the underutilization of existing technologies resulting in workforce to become less engaged and the gap between IT team and business grows even further. This is why Service Desk software is experiencing a period of rapid innovation and growth because of the increasing complexity of controlling support services in a hybrid environment.
Organizations quite often use call center, help desk and service desk interchangeably; however, help desk / call centre, as a tool offers only a portion of what a service desk offers. They focus on providing only "help" to fix a problem, and are not IT focussed. On the other hand, IT Service Desk focuses on supporting IT Services, which could be both reactive "help services" as well as "supporting routine" tasks like resource provisioning, access management, etc.
Below is a list of differences that truly sets them apart:
Help Desk V/s Service Desk
Edit
PARAMETERS
HELP DESK
SERVICE DESK
Considered as
Tactical
Strategic
Problem Management Type
Reactive
Proactive
Approach to Problem Solving
Old-fashioned
Modern
Root cause for Recurring Issues
Focuses only on a given problem
Helps in identifying root cause of a problem to eliminate recurring issues
Orientation Towards Problem Solving
Problems / Break Fix Approch (Incident Mgmt)

Problems are brought to attention and resolved on a case-to-case basis at a given point in time

Break-Fix + Service Request – Holistic Approach (Incident + Request Mgmt)

Solution to address long term IT issues as it follows service oriented processes to problem resolution

Problem Centric
Problem Centric
Customer Centric /
Business Centric
Modules Covered

* Incident Mgmt
* Problem Mgmt
* Knowledge Mgmt
* Change Mgmt
* Service Catalog

Yes
No
No
No
No
Yes
Yes
Yes
Yes
Yes
Considered as an
Add-on to IT services
(subset of service desk)
Part of core IT Support ecosystem
Key performance indicator / metrics
* Call Times
* First Call Resolution
* Time Spent on Issues
Customer Service
Integration Capability
Limited Integration capability with ITSM Processes
Full Integration with other ITIL Service Management processes
Information Storage
No corporate repository of Information
Centralized knowledge base of known errors & fixes
Automatic ticket routing
No
Yes
SPOC for all IT areas / applications / business processes
No
Yes
Resources
Can often run with minimal staff and basic ticketing software
Reuires additional human resources and more advanced software
Given all of these facts, the difference between this two software will still vary to the user's liking as it is truly said that the difference is very much in the eye of the beholder. We have tried to identify the differences above; however, it really does not matter what you call them, an ideal modern-day help desk or service desk solution should tick all the boxes that you need to effectively address all your IT Issues. Below are few pointers that will help you in selecting the right help desk or service desk solution for your organization.
Self-service capability: the solution should enable the users to get their issues resolved themselves with self-service portal to reduce the burden on Service Desk / Help Desk.
Intuitive Customer Experience: the solution should offer the convenience to its users, to get their queries resolved or access information at place and time convenient to them.
Automation: As the organization grows the support requirement also grows substantially, the solution should be capable enough to respond to growing demand from business by automating repetitive and time-consuming tasks.
Decision-support capabilities: with large amount of data already stored within such support systems, a proper analysis of which can help in deriving actionable intelligence to resolve complex problems.
Comprehensive Knowledge Base: Maintain a knowledge base of information related to service requests for reference in future incidents
This is where helpdesk / service desk solution such as Motadata (ITIL Compliant) can offer a feature rich solution to resolve all your IT problems. If you are interested in any of the above offerings, Click Here to know more.