Why should you partner with us?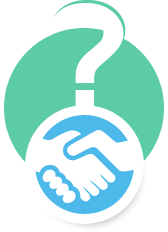 Motadata is a unified platform for IT monitoring and Log Analytics which makes it easy to manage today's complex and dynamic IT infrastructure. We have designed a product that works for all types of organizations – small, medium, large enterprises and governments globally. We enable our partners and work with them collaboratively to create new revenue opportunities through marketing, sales, and product innovation.
Download our Partner Program Guide to understand how partnership program can result into a mutual success.
Apply to Become a Partner and let us begin the journey together.
What are the ways to partner with us?
We have developed a robust Channel Partner Program with multiple options to suit your business model and for maximum reach to the global market.

Become a primary distributor or master reseller in specific region or geography

Provide value added services by coupling your domain or vertical, or application expertise with our product

Offer our product as part of your broad range of services and integrated solutions including consulting, implementation, and integration

Bundle our product with your own product or solution

Use our product as a standalone solution or integrate in your managed services

Independent Consultant/Referral Partner
Individuals who will connect or help sell our product to our end-customers
How can you partner with us?
Evaluate Motadata For Free
Start 30-day free trial. No credit card required.