In 2017 Axelos, the current owner of ITIL announced the release of ITIL 4, which seemed to be a major update over the existing version 3. But the actual release happened in the first quarter of this year (2019).
Is this the evolution we all been waiting for?
There's no doubt that ITIL is the most popular framework for ITSM that is used across various industries. But there are deficiencies in V3 that made Axelos think of an update. Another thing was that there was a growing sentiment, among ITIL practitioners, of a disconnect that contributed to the release.
What to expect from ITIL 4?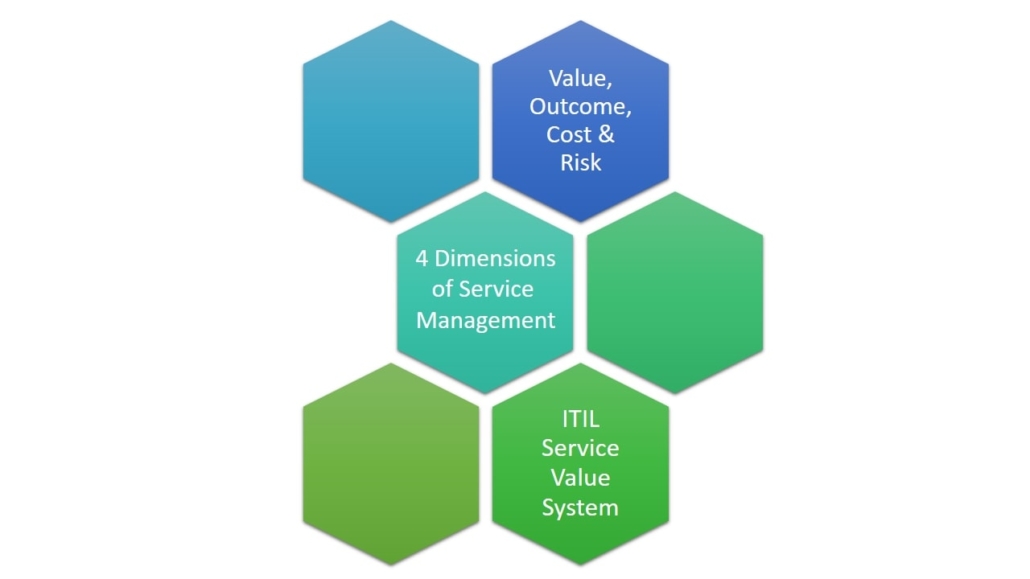 Updates to the ITIL framework is based on certain pain-points that practitioners were facing, mainly:
The framework has fallen behind the latest trends in software development and IT operations.
The owner of ITIL, Axelos, have failed to maintain a strong relationship with the general community of ITIL practitioners.
The foundation of version 4 talks of creating value-generating strategies for customers and service providers. It talks of having a platform that integrates applications and streamlines data across departments to boost efficiency.
The first thing you need to keep in mind with version 4 is that its focus on the importance of Value, Outcome, Cost, and Risk.
The second thing is that it tries to define the four dimensions of service management which should be part of any service design.
The third thing about version 4 is that it introduces the concept of the ITIL Service Value System.
How ITIL 4 Came into Being?
The owner of ITIL, Axelos, has stressed that ITIL V4 will be a community-driven update. Keeping with this, Axelos has gathered a wealth of knowledge from its growing network of ITIL practitioners to back its V4 update.
Apart from the community, Axelos has a focus group called Global Research Program with 2000 members. It has representatives from companies like Microsoft, Adobe, Coco-Cola, etc. This group has conducted various workshops and research sessions with c-level executives, mid-level managers, hiring managers, SMEs, and consultants to contribute to the new framework. The approach has given Axelos a deeper perspective of ITSM as a whole.
Value, Outcomes, Cost, and Risk
In ITIL 4, there is a shift of focus from just service delivery to value creation. In order to understand version 4 in entirety, you have to understand how value, outcomes, cost, and risk are fundamental to service delivery.
Value: ITIL V4 tries to define value from the perspective of the customer or the user. The idea is of perceived benefit defining the usefulness of the service.
Outcomes: V4 tries to differentiate between service output and outcome. Outcome is the result of an output from a service. For example, in wedding photography service the wedding album is the output and the outcome may be the happy memories due to the album.
V4 has stated it clearly that the perceived value matters the most which is nothing but the outcome of a service.
Cost and Risk: Every service removes/adds costs and risks to the customer. Service may require the customer not to deploy certain resources thus saving costs. At the same time, the service will have some costs and risks associated with it. The value of a service is affected by this delicate balance.
What are the Four Dimensions of Service Management?
According to ITIL 4, the four dimensions of service management should be at the centre of every service design. The four dimensions are as follows: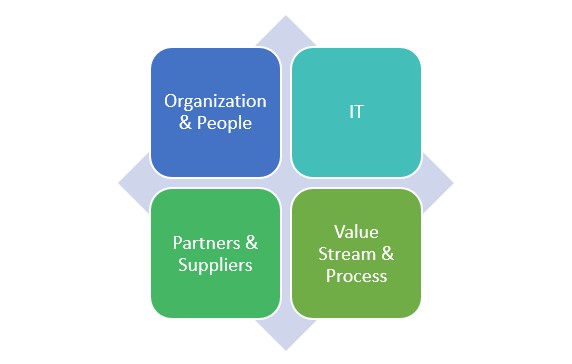 Organization and People: This talks about the people, system and culture aspects of the service delivery process.
Information and Technology: This includes the technology infrastructure used to deliver the service to the customer or user.
Partners and Suppliers: In a modern business environment any service is not delivered in isolation. Service providers need help from third party sources, which include a wide number of other organizations.
Value Stream and Process: This includes all the internal workflows, controls and activities that are geared toward handling incoming customer requests.
Understanding ITIL Service Value System (SVS)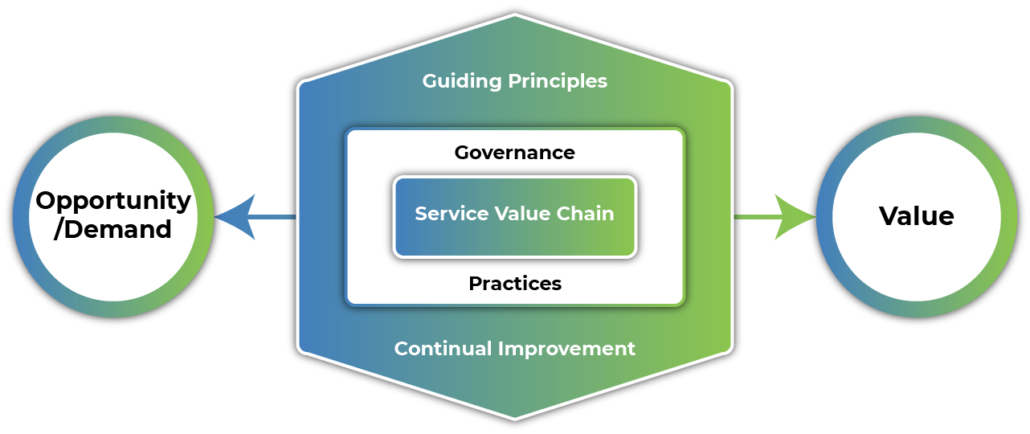 SVS talks of the various components in the service delivery process. The idea is to co-create in a flexible manner to create value for the end customer or user.
The main components of SVS are as follows:
Service Value Chain
SVS talks of the service value chain, which is made up of six key activities that are as follows:
Planning activities
Create improvement initiatives
Engage with stakeholders
Design new activities to meet expectations
Ensure service components are available when needed
Ensure delivery of the service is well supported
Guiding Principles
These are practical guidelines for organizations to manage their IT services. These principles act as a framework for making decisions and help in ITIL adoption. The principles are as follows:
Everything an organization does should map to value creation.
Build something new on top of the current processes.
Progressively iterate after considering relevant feedback.
Promote transparency, collaboration, and holistic approach.
Optimize and automate whenever possible.
Conclusion
In the latest release of ITIL, the major focus has been given on co-creation of value. Another thing is that it takes a broader view of ITSM.
It's important to point out that ITIL V4 builds upon previous ITIL versions so V3 concepts are still very much relevant.
V4 is indeed the next step that organizations have to take to create more value out of their services.