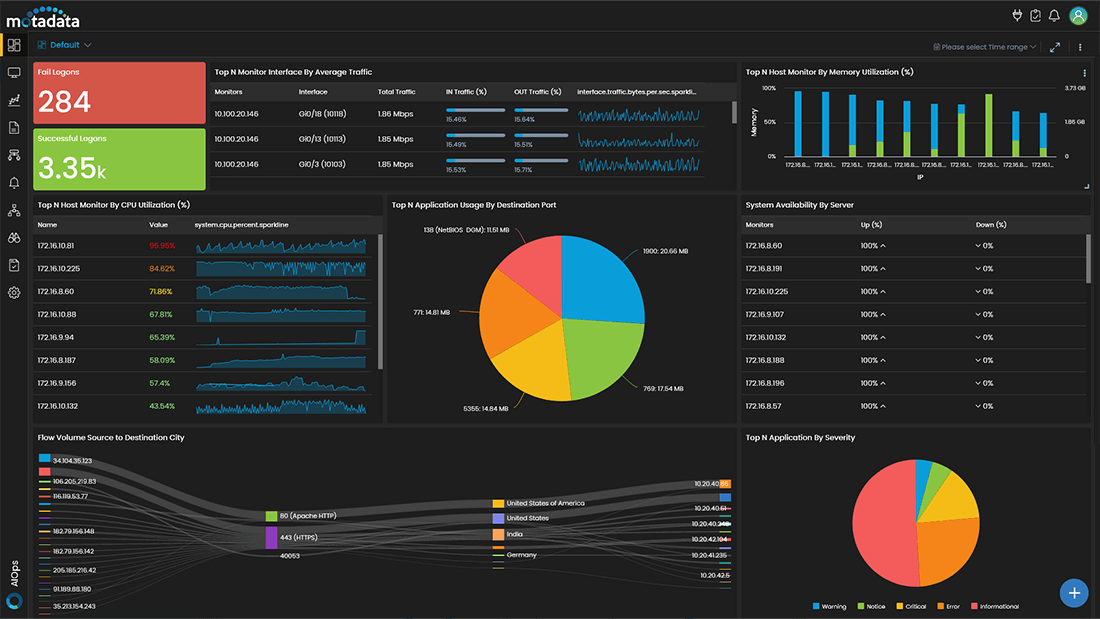 Monitor and Manage All of IT
With the Increasing Complexity of Today's Heterogeneous Networks, It Has Become Imperative for Organizations to Invest In a Robust IT Operations Platform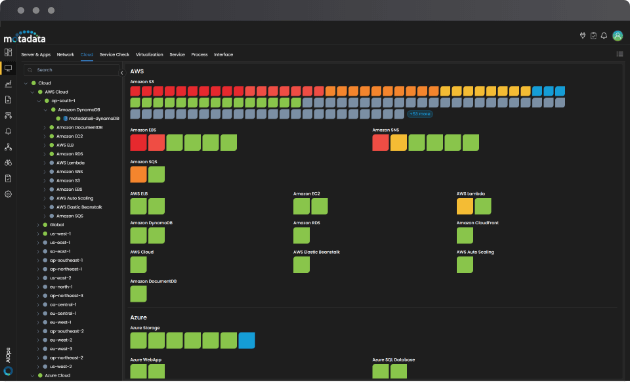 Motadata AIOps
Get Powerful Insights to Drive Business Outcomes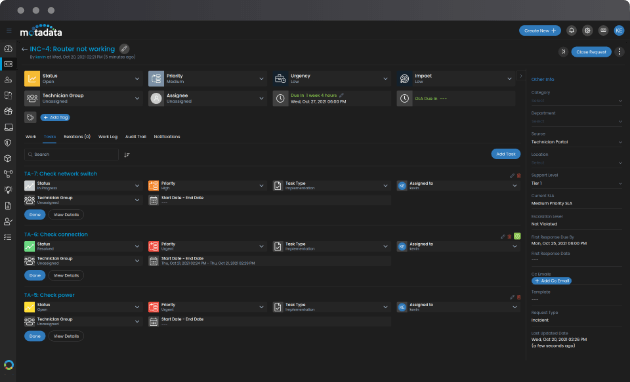 Motadata ServiceOps
Streamline Business Processes Across the Organization
Automate and Extend with Native Integrations
With 200+ native integrations of monitoring protocols, cloud, and third-party APIs, quickly automate collection and remediation. Use metric and log apps to instantly monitor everything from any Source – Metrics, Network Flow and Logs
Solve your Toughest IT Operations Challenges
Efficiently manage the growing data volume. Break down data silos, make sense of events in real-time, and accelerate modern service delivery.
Collect
Everything
Enrich &
Correlate
Intelligent
Analytics
Remove Noise, Get Insights
Get deeper insight by extracting meaningful data from noise by processing events that include, metrics, dependency data, log data, etc.
Meet SLAs
Ensure availability of the critical applications and services to meet SLA by proactively resolving issues and leveraging automation.
Scale without Limits
Scale your monitoring activities, with the support for billions of metrics, along with your applications and supporting IT operations.
Trusted & Admired by The World's Leading Enterprises