We take the stress and anxiety out of managing and reporting large amount of metric, flow and log data in one unified report. Create interactive reports by drag-and-drop of various data widgets. With 40+ different data visualization methods and arithmetic functions turn your large data into meaningful reports.
Arithmetic and Advanced Filtering
Your infrastructure generates tons of data and we know that all the data is not important to you. Motadata provides advanced filtering options in reporting module.
You can filter your reports based on sum, count and other arithmetic operators as well as generic filters like by department or by team.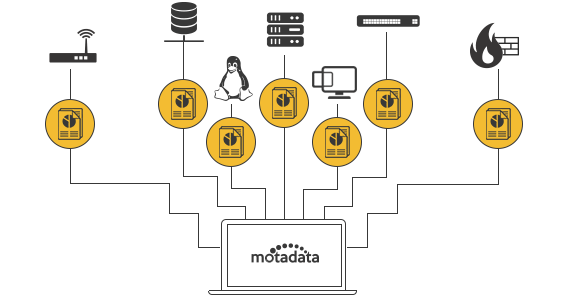 Reports give users a high-level overview and let them drill down into more information as needed.

Displays multiple high-level graphs/reports and information critical to everyday decision-making.

Choose from 40+ pre-built visualized dashboards. Lets users analyze the data whichever way they want.

Automate report generation and sharing periodically as well as for critical events.

Customize reports for different requirements of different people. Customize report the way you want.

Export your reports in PDF, CSV, JPG and PNG formats. Distribute the reports on the fly.
Evaluate Motadata For Free
Start 30-day free trial. No credit card required.