About Motadata
An IT Monitoring and Log Management Software Provider
Mindarray Systems, founded in year 2010, has been an innovator in Network Monitoring and Data Analytics Technologies. Our first product, Minder, was the only IT monitoring platform that offered truly unified view and correlation across all layers of IT infrastructure from a single product. But we did not stop there. Minder is now Motadata, a next generation IT analytics platform that has enhanced on the already powerful capabilities offered by Minder.
Motadata is an IT analytics platform that helps derive business insights by real-time processing, correlation and intelligent visualization of traditionally separate data from both NOC and SOC. It builds on NOC performance monitoring and management capabilities of Minder by adding log analytics of SOC data, with real-time processing, to help both IT administrators and CXOs better manage business operations. Having access to consolidated view and intuitive correlation of IT monitoring and log data, helps pinpoint network bottlenecks and security threats before they become business problems. Its unique plugin based architecture and widgets based visualization offers superior flexibility in sourcing, parsing and analysis of multi-format data, as well as seamless integration with existing IT infrastructure.
In summary, with Motadata, Mindarray Systems offers the perfect solution needed to confidently handle the challenges of today's increasingly complex business operations and IT infrastructure management.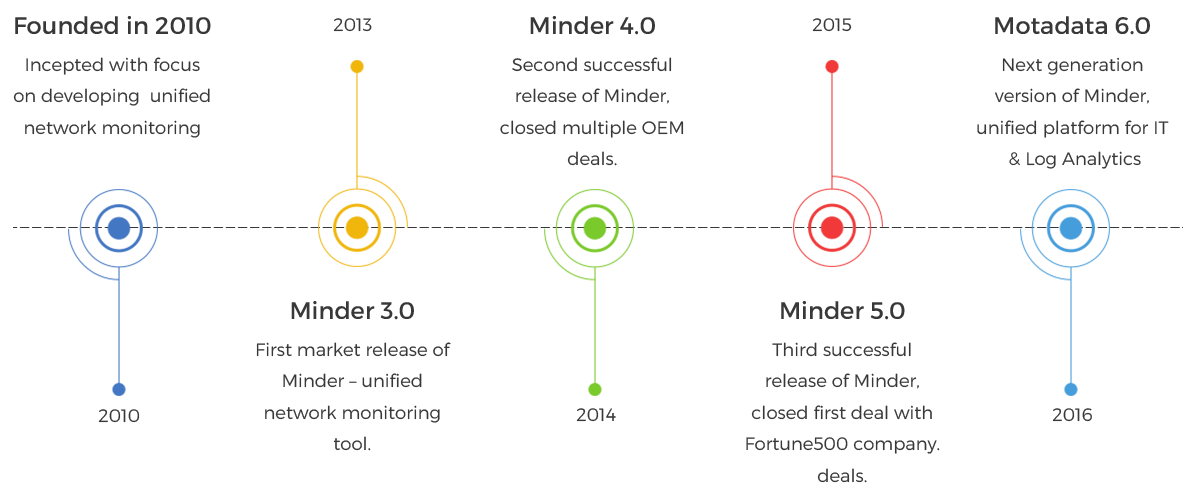 Our Truly Unified Architecture

Full Control Over IT Infrastructure


Evaluate Motadata For Free
Start 30-day free trial. No credit card required.