Correlation
Unlock Insights with Correlation of Data
When issue happens, speed matters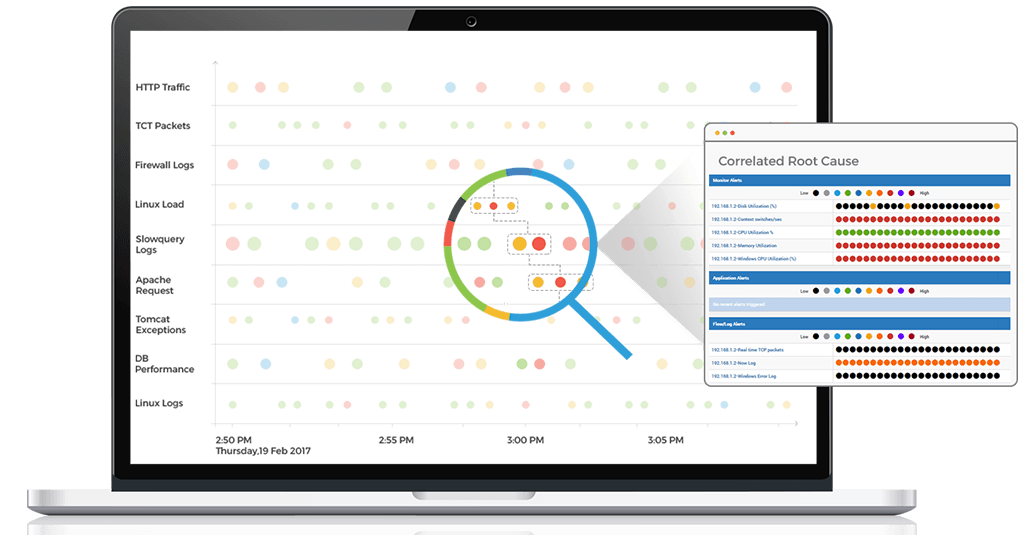 Using multiple monitoring systems and dashboards create silos and doesn't let you understand the relationship between network metric, system logs, application performance and flow data. Detecting performance bottleneck and suspicious behaviors requires data-driven, big-data analytics capabilities. Motadata uses unique data model technology to cut through data flood and quickly detect what matters the most to run IT more effectively.
Correlating
Metric + Flow + Logs – All on a single dashboard!
Looking at network metric in the context of application load, latency, system log pattern, severe usage trend, you can now focus on root cause of the problem rather than get sidetracked by the symptoms.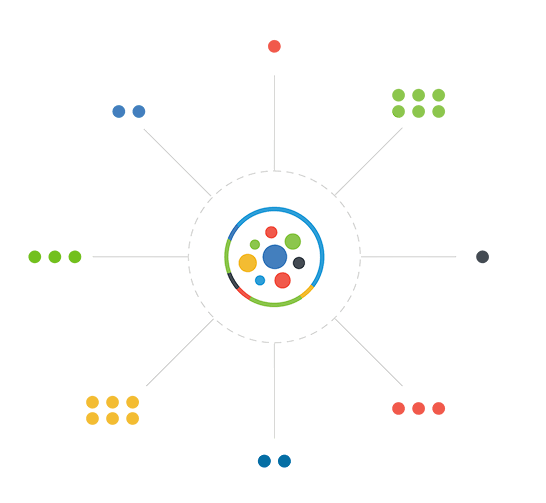 Data-driven Infrastructure Intelligence
Collect – With out of the box integrations, Motadata makes it easy to collect data from whole infrastructure stack.
Monitor – Enables you to monitor and track important metrics (Network, Disk I/O, CPU, Latency, Network, Log, Flow, etc.) as well as aggregate all device and application logs
Visualize – 40+ visualization methods overlayed with metric and log data allow you to get full context of why the issue occurred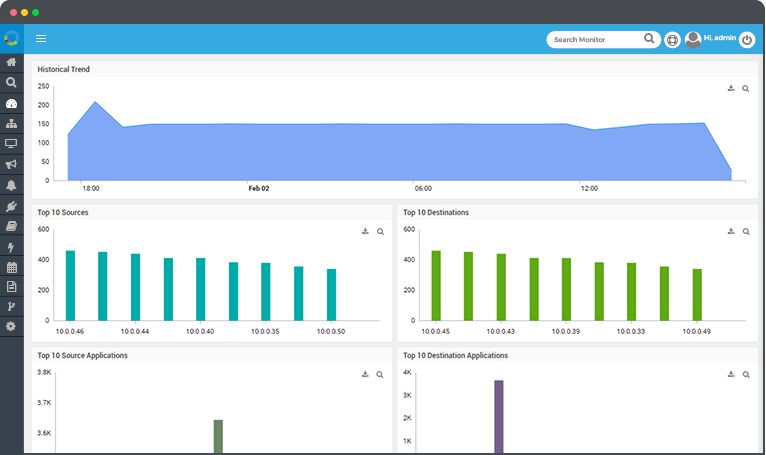 Evaluate Motadata For Free
Start 30-day free trial. No credit card required.