What is ITSM?
ITSM is an Information Technology Service Management that helps businesses implement their IT services effectively. ITSM platform manages, delivers, and implements IT services all in one platform to meet an organization's needs. In addition, it helps design and enhance IT services for all departments a business offers to its end users.
ITSM solution is not only for IT support; it is not about troubleshooting only IT issues. ITSM also has other aspects of concern, such as:
Services – ITSM helps streamline the operations that serve through the software and hardware, among other things.
End Users – To offer better services to the employees and clients who use IT services.
Quality – ITSM helps to solve business IT problems effectively.
Cost – It helps to cut costs for all the IT solutions.
Business – IT Service management helps a business do its primary functions for better outcomes.
The Importance of ITSM
ITSM platform is no longer simply part of large organizations for their IT operations. With technology being used by businesses of all sizes to streamline their operations and attain optimal productivity levels, business needs to be on top of the competition to offer better customer experience and employee satisfaction.
ITSM software is AI-enabled, user-friendly, and powerful IT service that aligns business needs while also giving value to internal customers and employees. To meet an enterprise's needs, ITSM tool is employed to implement, maintain, and provide IT services efficiently. In addition, it confirms that the business resources, technologies, and processes are adequately integrated to produce value. Also, ITSM allows IT to consider and implement secure strengths that have a tangible impact.
Every business, regardless of size, is employed in IT service management to ensure that incidents, service requests, issues, changes, and other aspects of IT services are managed seamlessly.
ITSM solution encloses multiple IT management frameworks that involve centralized business systems. Multiple frameworks fall under the ITSM discipline, where some address unique industry-specific IT needs, including those in healthcare, government, or technology. Enterprise using IT service management tool believes IT is a service, concentrating on delivering valuable services to customers rather than a department that manages technology.
ITSM- A Strategic Approach
Information Technology Service Management (ITSM) is the cluster of procedures and practices used by organizations to manage IT services during their life cycle.
Information Technology Service Management (ITSM) is the cluster of procedures and practices used by organizations to manage IT services during their life cycle.
Organizations get IT services at the impromptu level, which can rapidly become a disadvantage as organizations grow to the next level. In addition, some IT groups frequently battle to monitor all that should be finished on a specially appointed premise.
ITSM reduces IT costs and allows companies to get the most out of their IT investments. It streamlines the processes using a formal documentation framework, including financial cost monitoring, mitigates different risk forms, and helps improve management.
ITSM's purpose is to invariably support and improve the delivery of IT services to align with the needs of the enterprise. ITSM process helps you to manage IT services.
Why do Enterprises need ITSM?
Businesses worldwide are going through the digital transformation that requires a modern touch. An ITSM application bridges the gap and helps businesses in their transformation. It brings the maturity to implement automation and streamline IT service delivery processes according to the business goals.
Without a systematic process and cycle, it is difficult to serve clients and maintain IT services for a small or huge organization. Motadata IT Service Management estimates performance for highly characterized and traced matrix. This enduring task to track and measure work on the conveyance of IT on the side of organization goals fundamentally advances the IT operations proficiency of the business.
From simplifying the IT processes to solving the issues in the existing system to managing the availability of resources and improving client service, enterprises require advanced IT solutions that can increase their work output and attain their goals. In addition, IT services ensure flexibility in the infrastructure, making it easy for companies to adapt to the changing environment.
Motadata ITSM platform supports an organization's ITSM endeavors by rebuilding client care, normally starting with an IT help work area. It ensures that service delivery is continuous and reliable, assisting with business operations and efficiency, keeping the business running smoothly, and providing a better end-user experience.
Also Read: ITSM Platform to Accelerate Digital Transformation
ITSM helps businesses,
Achieve cost efficiency by optimizing business operations.
Achieve readiness for future changes.
Improve risk management through better compliance.
Better knowledge sharing across the organization.
A proactive, process-oriented approach.
Adequate alignment with business needs.
Increasing efficiency to lower IT costs.
Greater transparency and accountability.
Continuous addition of new functions.
Enable next-generation technologies like automation.
Popular ITSM Use Cases
Motadata IT Service Management Tool is a versatile platform that helps almost all industries streamline their IT operation, including IT, HR, Facilities, Legal, Finance, Marketing, Travel, and Security Industries. Here are the few use cases of industries we help our customers to smoothen their business functions.
01
IT Operations
Managing ticket routing based on technician workload.
Handling SLA and OLA with auto-escalation based on predefined rules.
Making a virtual agent responds to known issues.
02
HR Operations
Collaboration across departments for easy onboarding.
Create FAQs for common queries and publish them on the requester portal.
Automate repetitive tasks like approval and request routing.
03
Finance Section
Organizing and streamlining multiple service requests.
Developing detailed audit trails of requests and their approvals.
Hosting and controlling relevant documents in the knowledge base.
04
Facilities/Administration
Allow employees working from home to access the facilities team.
It enables the combination of people, processes, and technology in place.
IT services evaluate requirements for a business and IT executives.
Benefits of ITSM
The upside of implementing ITSM to lead your business operations is that you'll be in the recognizable area. Motadata IT Service Management is a dependable strategy for overseeing and conveying IT benefits that keep organizations running effectively.
Business Level ITSM Benefits
Reduce Operational Costs
Improve Accountability through Standardization
Assembling data for Future-driven Decisions
Improve Visibility in Operations
Transparency in IT Processes and Services
Get a Free Trial of
Motadata ITSM Platform
What Our Customers Are Saying!
ITSM is important for a variety of reasons. Implementing ITSM can help regularize processes through structured delivery and documentation. ITSM implementation also helps in saving costs by building a predictable IT organisation.
Mr. Alex Mijares
IT Officer - ICICI Finance Ltd ( BFSI )
Motadata Network Monitoring Product Suite. Comprehensive Reporting, Customization flexibility and User-friendly GUI are few of the features which are Alex's personal favorite.
Mr. Alexa Mijares
IT Officer - ICICI Finance Ltd ( BFSI )
Motadata Network Monitoring Product Suite. Comprehensive Reporting, Customization flexibility and User-friendly GUI are few of the features which are Alex's personal favorite.
Mr. Alex Mijares
IT Officer - ICICI Finance Ltd ( BFSI )
Motadata Network Monitoring Product Suite. Comprehensive Reporting, Customization flexibility and User-friendly GUI are few of the features which are Alex's personal favorite.
Our Success Stories
See How Multiple Companies used IT Asset Management to Gain Actionable Insights.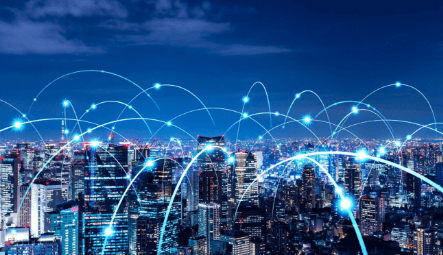 TELECOM
More than 50 metrics analyzed per device
RADWIN, Israel selects Motadata as OEM Partner for its integrated NMS product suite for carrier-g...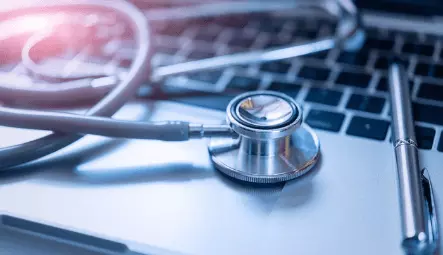 HEALTHCARE
1200+ Assets Monitored and Managed
Motadata helped Emirates Healthcare to streamline IT operations with Smart Automation, to handle ...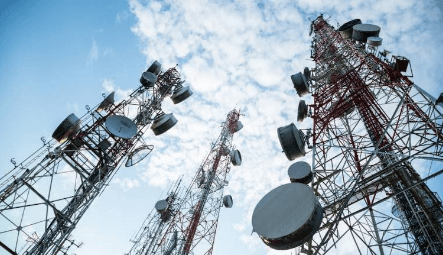 TELECOM
More than 27 GB of log data processed per day
Bharti Airtel, A leading global telecommunications company selected Motadata for its unified feat...
Explore ServiceOps
Motadata's IT Service Management Tool is Easy to Use, Simple to Set up, and has Everything you Need to Provide for a Seamless IT Service Delivery.
Schedule Demo With our Expert
Book a slot in our calendar and experience ServiceOps live.
What is the Future of ITSM?
ITSM is to organize, manage, and deliver internal business operations and customer services. Therefore, the future success of organizations will be directly related to the ITSM as it provides the satisfaction of their customers and how satisfied they are with the services they provide.
Service management in IT has become an essential part of any business as it entirely manages IT services and simplifies operations in a basic and direct way. Modern business highly depends on technology and IT service management to provide the best possible services to their end users. Employees can't work without them, and tasks will likewise end in the event of any break in the usage of IT services.
To get the solution for modern businesses, the ITSM application uses AI and a described way to deal with guarantee IT support management and services stay effective and functional.
The future of ITSM solution is the development of processes and the management of organizations' services. With the Cloud, the Internet of Things (IoT), AI, mobility, and big data, digital businesses have become Service Oriented.
Future of ITSM Facilitates:
Enhanced IT Support and ITSM Automation.
Added IT Chatbot Support.
Increased use of Knowledge Management.
Improved Customer Service with Quality, Speed, and Efficiency.
Enhanced AI Adoption for future-driven business.
Greater Focus on HR Support with Enterprise Service Management.
Do You Have Any Questions? Please Ask Here We Ready To Support
If your question is not list here, please feel free to make a manual support.