Scalability with Speed Features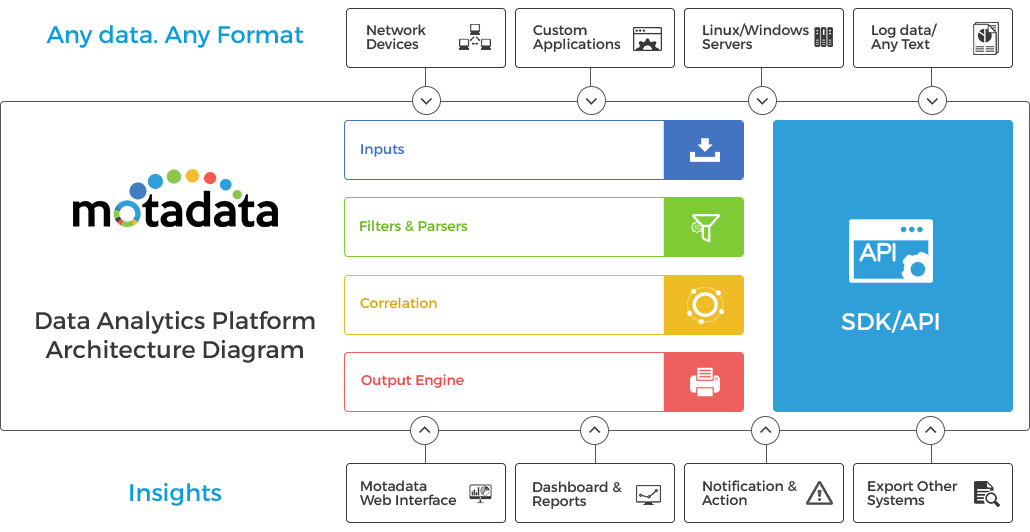 Motadata is flexible and can be scaled as per requirement as and when needed. You can deploy Motadata in cloud or in-house as it fits in your environment and you can choose from single or distributed deployment options. Motadata can process any amount of data regardless of its size and speed.
Does your enterprise spread over cities or even nations? Worry not. Motadata offers distributed deployment.
Deploy solution across multiple locations and Motadata's centralized aggregation feature collects and analyzes data at the primary location.
In larger enterprises, data originates from many machines and multiple locations where many users need to search the data. As Motadata is a highly scalable solution, it can easily be extended to server more locations as your infrastructure grows.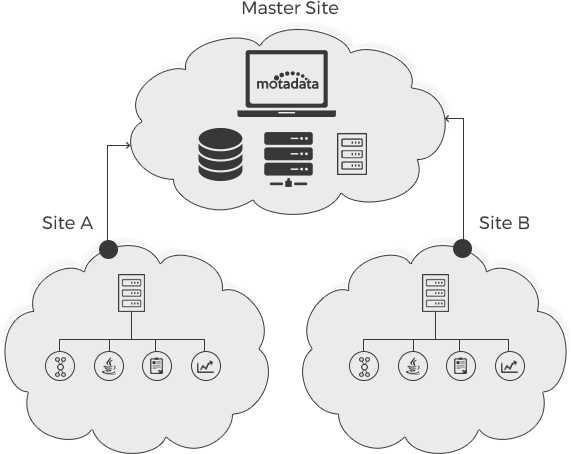 Host in-house or in-cloud
You have an option. Take a call whether to deploy Motadata in-house or in-cloud as per your fitment. Don't get into trouble to setup environment for the solution as Motadata comes as a virtual appliance.

Size doesn't matter. Whether you got small or large IT environment, Motadata will fit in. It also doesn't matter whether you generate megabytes or terabytes of data. Motadata is built to auto-scale as per the requirement.

Comes as Virtual appliance
Motadata also comes as the virtual appliance. This means deployment can be done regardless of operating system and other specifications. Install virtual appliance and it will create a virtual machine which can be installed in any environment.
Evaluate Motadata For Free
Start 30-day free trial. No credit card required.