Know how your network is being utilized by bandwidth monitoring and NetFlow traffic analyzer. Get real-time insight into network usage with customized reports like Top Applications by Traffic, Top Conversations by Traffic, Top Traffic Destinations by Host IP, Top Traffic Sources by IP address, Top Traffic Receivers by IP and more.
Application-centric traffic analysis
Identify applications that are eating up your network bandwidth and resources. Define bandwidth threshold to gain control over bandwidth-hungry applications.
Monitor specific transaction and drill down transaction to Nth level to identify most time-consuming step.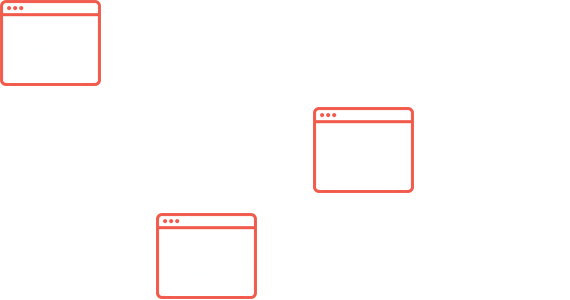 Report on all major flow formats used in industry like NetFlow, sFlow, and IPFIX. Collect and analyze flow from major device vendors.

Motadata brings a whole new experience to network flow analysis with insights about application, user wise usage and growth patterns.

Investigate critical transaction down to the deepest level and identify time consumed on each step of critical conversation.

Retain unique transaction between IP to IP and IP to application. Understand user behavior and usage pattern.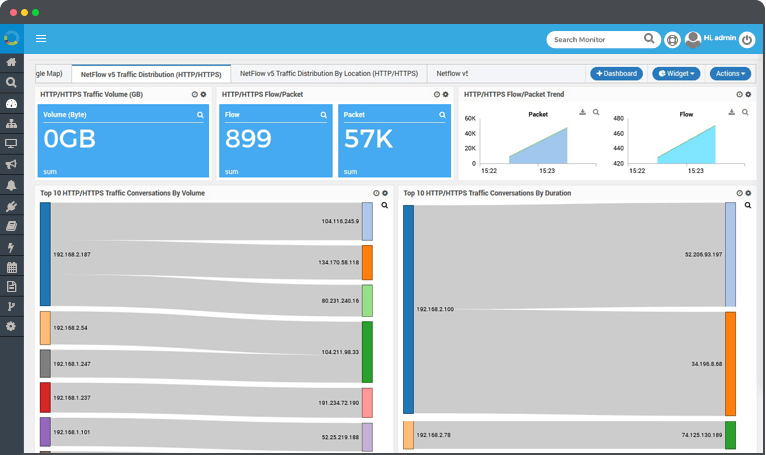 Evaluate Motadata For Free
Start 30-day free trial. No credit card required.